Northampton University pays for police officers based on campus to prevent force being overstretched
'Rather than allow the taxpayer to bear the brunt of cost and limited resources, the university made a commitment to fund a team'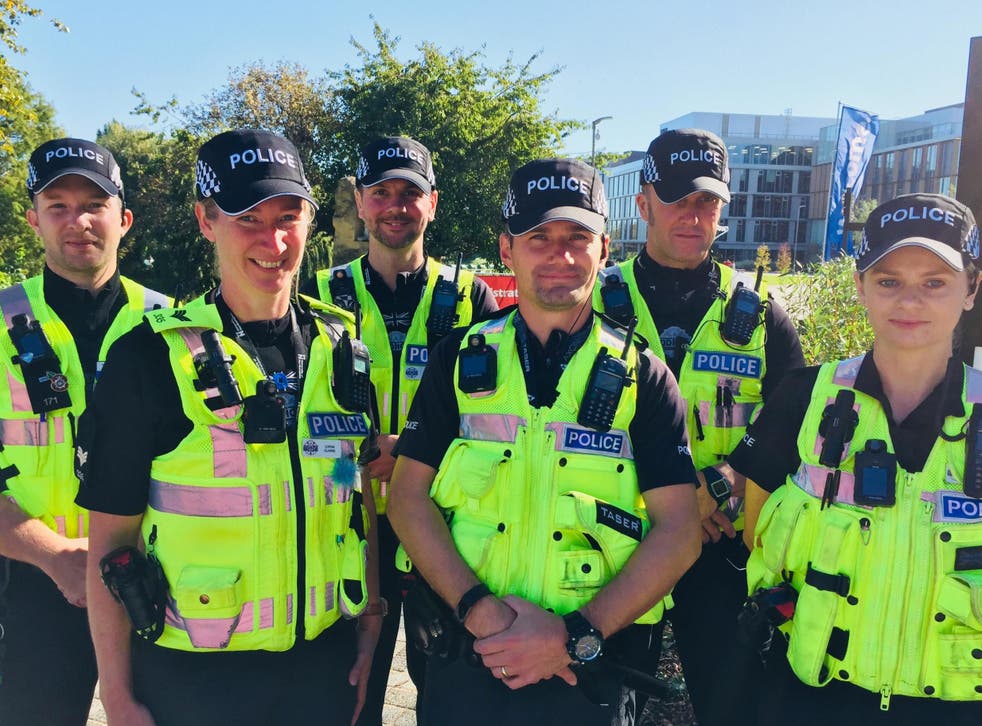 A university is paying more than £770,000 for police officers to patrol campus "rather than allow the taxpayer to bear the cost and limited resources".
The team of six police officers would be introduced following fears that their new campus would place a "strain" upon the local force when funding has been cut, the University of Northampton said.
It will cost the institution £774,027 over three years.
The university recently moved to its new £350m Waterside Campus, where 12,000 students are based, closer to Northampton town centre.
One sergeant and five constables will be based on the campus where they will work alongside university security and safety staff.
It is hoped they will make students feel safer on campus and when walking to and from town.
Most students wanted their fees spent on health and wellbeing and so the university was "responding to their demand", a spokesperson said.
"Our move to Waterside Campus has concentrated thousands of people closer to the centre of Northampton, and as such would have created additional strain upon the police at a time when central funding to officers is reducing," they added. "Rather than allow the taxpayer to bear the brunt of cost and limited resources, the university made a commitment to fund a team which would add to the police presence in the town rather than stretch it further."
A Northamptonshire police spokesperson said police numbers have not gone down elsewhere and the team's previous roles have been filled.
Sergeant Lorna Clarke, who will be leading the team, said: "The University of Northampton places a huge emphasis on the safety of its staff and students, which is why we have entered into a partnership with them to make this one of the safest campuses in the country.
UK news in pictures

Show all 50
"We are here to keep people safe and help them feel safe as well as to enforce the law and tackle any crimes that may take place here. We'll be available to staff and students, on site, seven days a week and we'll be holding regular surgeries for people to come along and raise any concerns they may have."
The university spokesperson added: "While universities are also facing financial challenges, we place the safety of our students and staff first, and young people in university towns and cities are often seen as a soft target for criminals. We believe this pilot programme is a trailblazing initiative that will enhance the safety of each of our 13,000 students for an investment of less than £20 each per year.
"Not only does the new team patrol our campus and routes into town, they also offer our students tips and advice on how to stay safe, which are lessons they will be able to take with them throughout their lives."
Join our new commenting forum
Join thought-provoking conversations, follow other Independent readers and see their replies