Stormont ministers make public apology to victims of historical institutional abuse
Children in Northern Ireland residential homes and in the care of religious order were abused from 1922 to 1995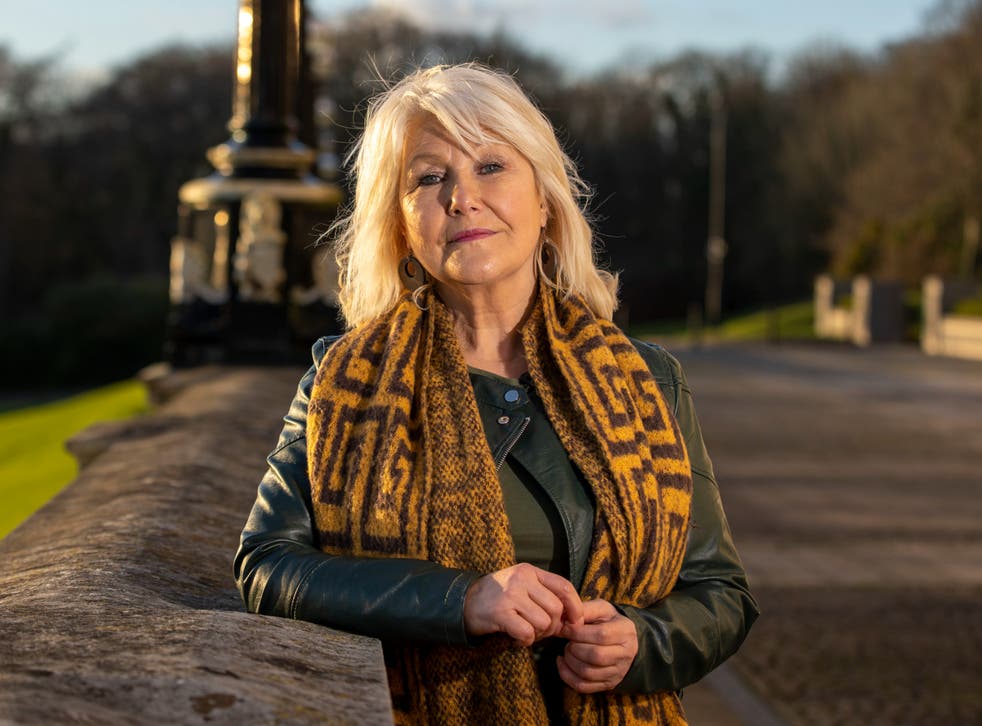 A string of ministers and representatives of organisations in Northern Ireland where children were abused have publicly admitted institutional failings and cruelty as they delivered public apologies.
A minute's silence was held in the Stormont Assembly chamber before five ministers, representing each of the main parties, offered their apology on behalf of the government for decades of abuse that inflicated mental, physical and emotional harm on children in residential homes and in the care of religious orders from 1922 to 1995.
It was the culmination of years of campaigning by survivors and their families who had to fight for an inquiry and for an apology.
One survivor refused to accept the apology, saying it was 30 years too late; another said it was welcome but that she would not "slap [ministers] on the back and say well done".
The public apology given on Friday had been recommended in the final report of the Historical Institutional Abuse Inquiry (HIAI), which was published more than five years ago.
Those who took turns to stand up and express regrets included religious orders De La Salle, Sisters of Nazareth, Sisters of St Louis and the Good Shepherd Sisters, as well as Barnardo's and the Irish Church Missions.
Margaret McGuckin, of the victims group Savia, said earlier this year that the apology would mean the world to a number of victims still struggling with the effects of the abuse they suffered.
Delivering the first apology, DUP education minister Michelle McIlveen said: "Today we say that we are sorry.
"Whilst in the care of the state, you were made vulnerable. We did not ensure all our residential homes were filled with love and safety.
"We did not ensure these homes were all free from hunger and cold, from mistreatment and abuse.
"It was the state's responsibility to do that, and it failed you."
Alliance Party justice minister Naomi Long outlined horrific treatment of children, including sexual abuse, transporting them to Australia in the 1940s and 1950s, bathing them in cleaning fluid, humiliating them and keeping girls ignorant of puberty changes.
Mrs Long added: "Children suffered in the most vile and unimaginable ways; with life-changing and lifelong consequences for many of the victims.
"The damage experienced by many is not in the past but is a heavy burden they have continued to carry into adulthood, into day-to-day engagement with society, and into relationships.
"It is a burden that continues, to this day, to have an impact on victims and on their families."
Health minister Robin Swann said it was critical every step was taken to ensure nothing like it happened again to any child.
Some people still had not spoken about the abuse, including to their own families, he said, adding that support was available to people confidentially.
Paying tribute to campaigners who supported victims and pushed for an inquiry, he said: "We can only imagine how difficult it was for you to come forward", which had compelled people to relive harrowing experiences.
The inquiry found evidence of systemic failings in various residential institutions including failings by the government to oversee homes, Mr Swann said. "For that, we can offer no excuse. It was wrong, it should not have happened, we are sorry."
Safeguarding and child protection had been strengthened significantly since 1995.
"Systemic abuse should never have happened. We are truly sorry it did happen and will work to ensure it never happens again," he said.
Stormont also heard how brothers and sisters were separated from one another, children were bullied and overworked, and dismissed when they asked nuns for help.
Cornelia Walsh, from the Sisters of Nazareth, offered a "heartfelt apology" to victims, saying: "We recognise your pain and the long-awaited journey you have travelled to reach this day.
"When you sought our help to prevent physical or sexual abuse, we did not believe you.
"There are no acceptable excuses. We are sorry."
Uainin Clarke, from Sisters of St Louis, told victims listening: "It was truly shameful that you did not know where or to whom you could turn. We at St Louis have learnt many lessons from the shameful chapters at St Louis... we recognise that memories lie like scars on the heart."
Michele Janes, of Barnardo's, said the charity did not use systems robustly enough to ensure children's voices were heard, and it failed to remove people responsible, leaving a "climate of fear and insecurity".
"You were clearly let down when you were the most vulnerable," she said, admitting the abuse had led people to have difficulty forming relationships and feelings of self-worth in adulthood.
"For this, we are truly sorry," she said. "We apologise for letting you down when you needed us most."
A trustee of Irish Church Missions, admitted the abuse robbed victims of their childhoods, and continued to affect them profoudly since.
The final minister to deliver an apology, Sinn Fein finance minister Conor Murphy, acknowledged that the apologies had taken too long to be delivered.
Peter Murdoch, a former resident of Nazareth Lodge Orphanage, said he could not accept the apology.
He described being abused over five years, when he regarded the institution "like an SS camp", and later developed post-traumatic stress disorder because of his experiences.
"I have been in and out twice of prison because of snapping because of what happened to me," he said.
"Why did they not apologise 30 years ago. Thirty years ago, they hopefully would have meant it. In my personal opinion I can't accept the apology but for anybody else it is completely up to them. My brother, if he was alive today, he would have cried."
He said his brother, Charles, who was also in the institution, suffered all his life with alcohol because of the experiences, before he died last year.
Ms McGuckin said: "The way we have been treated all these years has hurt and damaged us so much.
"And I can say that for myself, underneath the make-up and the lipstick, I am a broken wreck ... this has caused much more pain and trauma.
"The apology today was more than welcome, but we had to demand, lobby and threaten with more legal action to get to this stage. It's unbelievable so I will not slap them on the back and say well done."
Inquiry chair Sir Anthony Hart, who revealed shocking levels of sexual, physical and emotional abuse in state, church and charity run homes, made recommendations including compensation, an official apology and a memorial.
Register for free to continue reading
Registration is a free and easy way to support our truly independent journalism
By registering, you will also enjoy limited access to Premium articles, exclusive newsletters, commenting, and virtual events with our leading journalists
Already have an account? sign in
Register for free to continue reading
Registration is a free and easy way to support our truly independent journalism
By registering, you will also enjoy limited access to Premium articles, exclusive newsletters, commenting, and virtual events with our leading journalists
Already have an account? sign in
Join our new commenting forum
Join thought-provoking conversations, follow other Independent readers and see their replies