Northern Irish police car catches fire after booby-trap bomb partially explodes near Belfast
Female officer escapes unharmed after incident on A-road in Northern Ireland
Tom Embury-Dennis
Tuesday 06 March 2018 11:48 Comments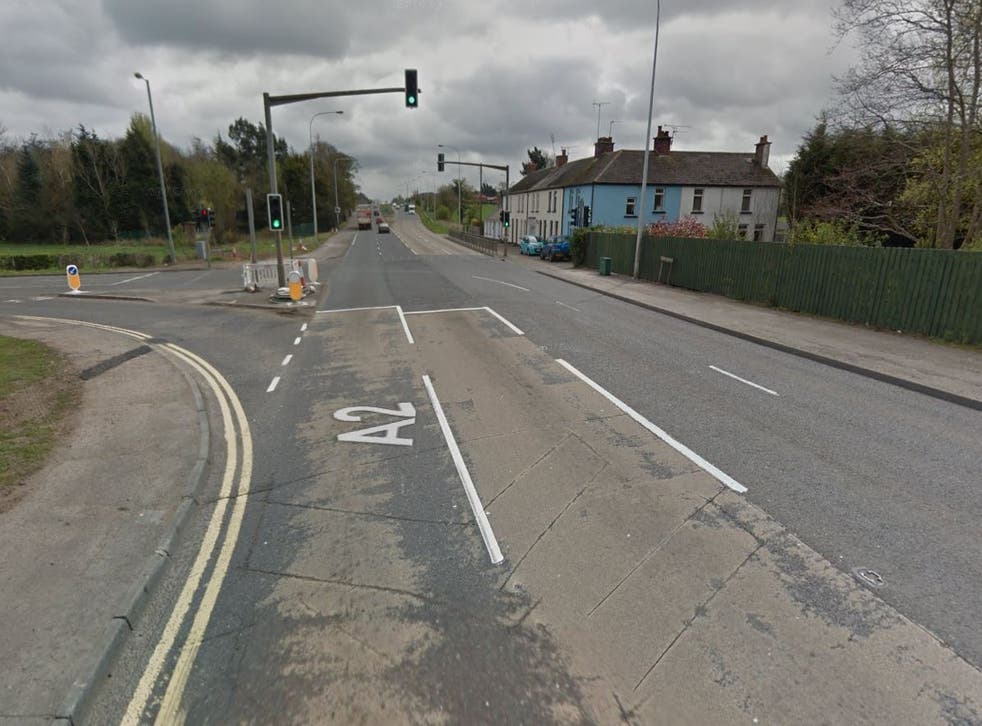 A booby trap bomb has partially exploded on an A-road near Belfast, setting fire to a police car.
Army bomb disposal officers were called to the scene after emergency services received a report of a car on fire on the A2 between Northern Ireland's capital and Bangor.
The driver of the vehicle is a serving police officer. She escaped unharmed.
The Police Service of Northern Ireland said the A2 remained closed while Army technical officers examined the vehicle.
Arlene Foster, leader of the Democratic Unionist Party, interrupted a Brexit press conference to address the situation.
"We've just received news from Northern Ireland which is very disturbing," she said. "A booby trap bomb has exploded under a female police officer's car.
Former US senator George Mitchell on Northern Ireland: 'There could be serious trouble ahead'
"Thankfully she wasn't in it at the time the car went on fire. We do condemn utterly those who would seek to bring violence back to Northern Ireland.
"They failed in the past and of course they will fail again in the future and we urge everyone to work with the police service of Northern Ireland to bring these people to justice."
The incident comes days after MI5 downgraded the threat of a UK mainland terrorist attack by dissident republican groups.
Northern Ireland: A land still troubled by its past

Show all 2
The security agency lowered the assessment from "substantial" to "moderate", which means officials consider an attack "possible but not likely".
In Northern Ireland, however, the threat remains "severe", meaning an attack is "highly likely".
Register for free to continue reading
Registration is a free and easy way to support our truly independent journalism
By registering, you will also enjoy limited access to Premium articles, exclusive newsletters, commenting, and virtual events with our leading journalists
Already have an account? sign in
Join our new commenting forum
Join thought-provoking conversations, follow other Independent readers and see their replies