Northern Ireland same-sex marriage vote vetoed by DUP
The regional assembly voted in favour of allowing equal marriage but a motion by the DUP will block the move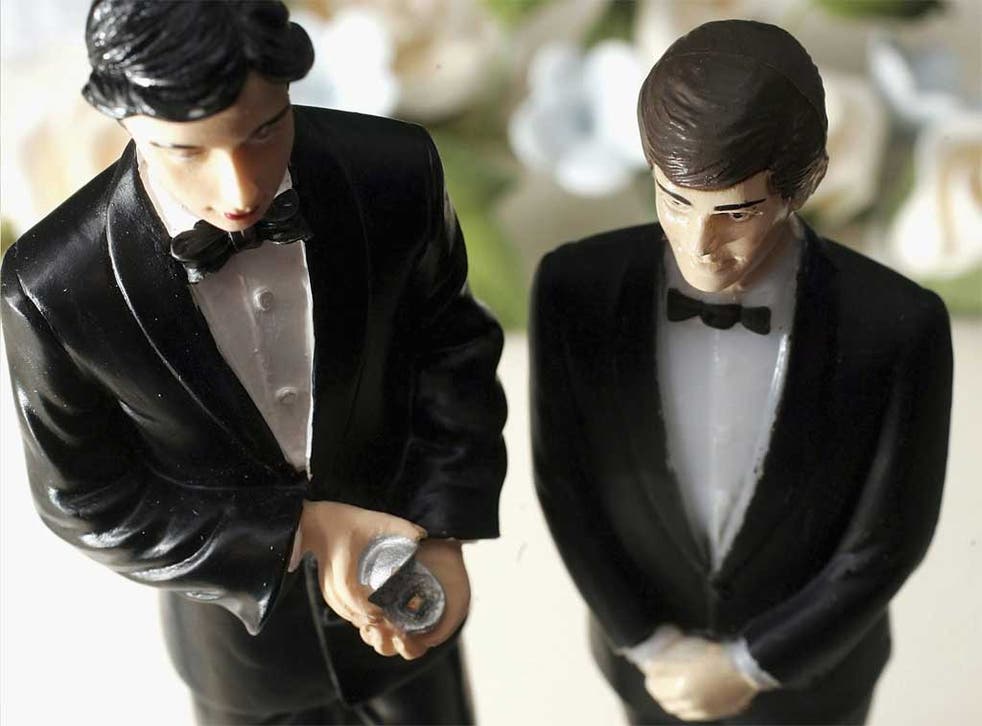 Northern Ireland has voted to legalise same-sex marriage, but the law change will not happen due to a voting mechanism triggered by the Democratic Unionists.
The "petition of concern" tabled by the DUP at the outset of the debate means the proposal could only succeed if a sufficient number of both unionist and nationalist MLAs backed it.
While not enough unionists voted yes, the slim overall majority (50.5 per cent) in favour has nevertheless been hailed as a symbolic victory by campaigners for same-sex marriage in the region.
It is the first time a majority has backed the proposal on what was the fifth occasion the issue has been voted on in the Assembly - marking a dramatic change in attitude towards the subject in the past few years.
After Ireland legalised same sex marriage by referendum in May, its northern neighbour came under mounting pressure to do the same.
The Belfast Telegraph reported in July that 68 per cent if people in Northern Ireland now support the legalisation of same-sex marriage - up from 50.5 per cent who supported it when the poll was conducted in 2014.
Support for equal marriage is highest among Northern Ireland's Catholic community with 75 per cent in favour of the change compared to 57 per cent of the Protestant community - which has historic links to the DUP.
Irish gay marriage vote results: In pictures

Show all 11
The poll also found that although 80 per cent of Sinn Fein voters supported same-sex marriage, that support dropped to 45 per cent among DUP voters.
In the summer about 20,000 people marched in Belfast city centre demanding a law change.
In 2005 Northern Ireland became the first part of the UK to allow same-sex civil partnerships.
The four previous votes on gay marriage at Stormont would have fallen on a simple majority basis, regardless of whether a petition of concern was tabled.
Amnesty International's Northern Ireland director Patrick Corrigan expressed his disappointment with the DUP's decision to block the vote telling Attitude magazine: "The misuse of the petition of concern to hold back rather than uphold the rights of a minority group, will mean that the motion is formally defeated.
"It is a tragedy that same-sex couples are forced to ask the courts to fulfil a responsibility which has been abdicated for too long by too many politicians."
Twitter users have expressed dismay at the DUP's use of the "petition of concern":
Additional reporting by agencies