Vast majority of Northern Irish people back reform of 'inhumane' abortion law, survey finds
'Abortion is a healthcare and human rights issue,' an Amnesty International spokesperson says
Narjas Zatat
Saturday 17 June 2017 20:44 Comments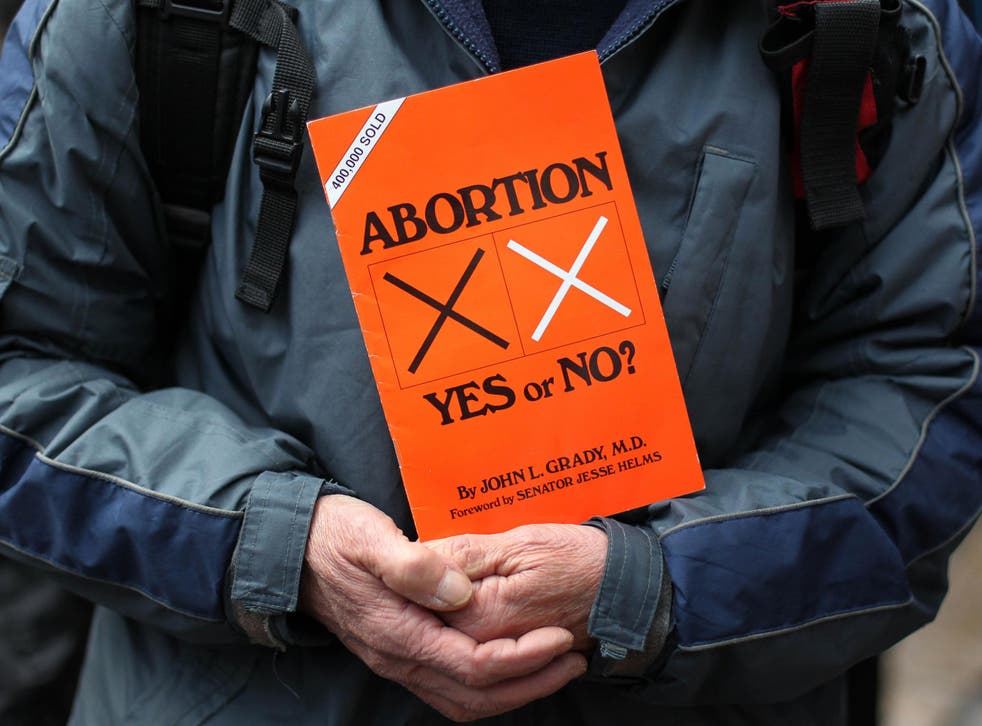 Most Northern Irish people strongly back proposed reforms to its "inhumane" laws on abortion, a survey has found.
Reforming the system is supported by almost three quarters of Northern Irish people, the latest Life and Times survey revealed. The questionnaire has been used since its launch in 1998 to gauge public opinion in Northern Ireland on a variety of social topics.
A massive 78 per cent of people thought abortion should be legal when a woman has become pregnant as a result of rape or incest.
In addition, 73 per cent of respondents believe that abortion should also be legal if the foetus is found to have a serious or fatal abnormality. The latter refers to a baby which will be born dead or will most likely die shortly after birth.
Grainne Teggart, Campaign Manager for Amnesty International said: "Today's results confirm what we have long known: that an overwhelming majority favour reform of our inhumane abortion laws. People who think women should be denied abortions are in a small and ever-decreasing minority.
"Not only do a huge majority of people in Northern Ireland want to see abortion made available to women and girls in the tragic circumstances of sexual crime or fatal foetal diagnosis, but they also want to see abortion decriminalised and dealt with through healthcare policy.
"Abortion is a healthcare and human rights issue. It's high time the law was changed in line with the overwhelming wishes of the public.
In pictures: European parliament Brexit discussions

Show all 12
"Then women would no longer have to travel to England for an abortion and they and their medical carers would no longer be treated as criminals. Politicians in Northern Ireland and at Westminster must heed this demand for change."
Despite the strong public support for abortion in these cases, the medical procedure can currently only be conducted if the continuance of the pregnancy threatens the life of a mother, or would have serious permanent mental health effects.
Most Northern Irish women seeking an abortion have to travel to England in order to have it done.
Northern Ireland's Democratic Unionist Party (DUP), which is now supporting Theresa May's Government, has prevented attempts to reform and extend abortion rights.
The party's new position of power after the Conservatives lost their majority has concerned opponents of its hardline policies, who say the Tories are now unlikely to exert pressure for change.
The Supreme Court has recently come under fire after it ruled women from Northern Ireland will not be entitled to free abortions on the NHS. Granting them this, the judges concluded, would not "respect the democratic decision of the people of Northern Ireland".
Register for free to continue reading
Registration is a free and easy way to support our truly independent journalism
By registering, you will also enjoy limited access to Premium articles, exclusive newsletters, commenting, and virtual events with our leading journalists
Already have an account? sign in
Join our new commenting forum
Join thought-provoking conversations, follow other Independent readers and see their replies