Tory minister wants to move Notting Hill Carnival because of Grenfell Tower fire disaster
'We have to ask ourselves if it is appropriate to stage a Carnival in the near proximity of a major national disaster'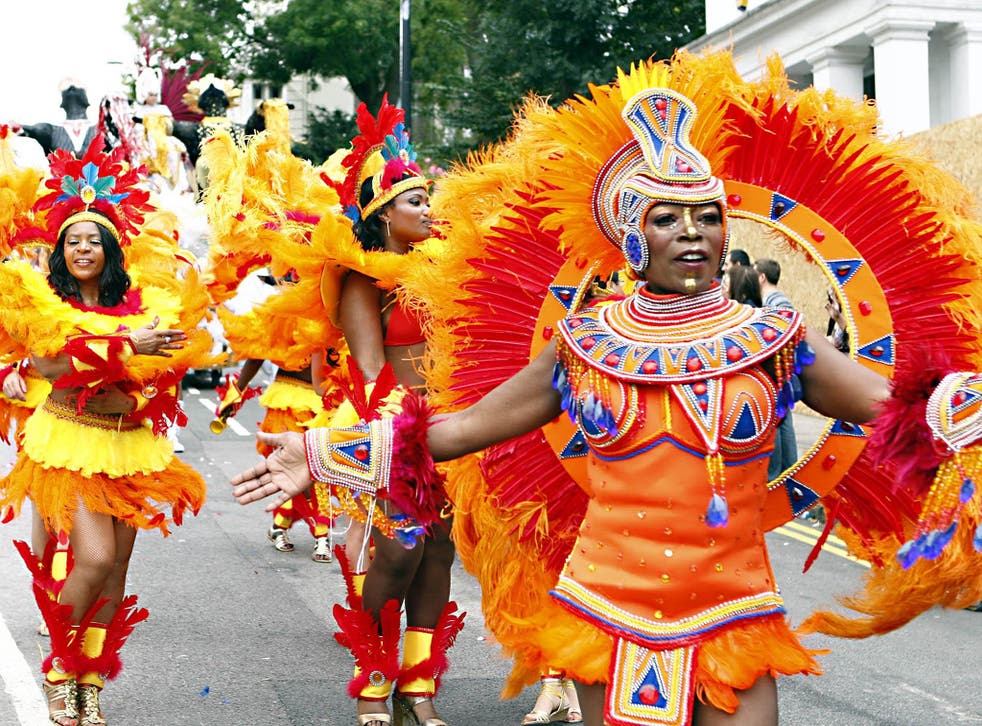 A Conservative minister has called on Sadiq Khan to move Notting Hill Carnival away from the area it has been held in for 50 years because of the Grenfell Tower fire.
In a move that has sparked anger, Minister of State for International Trade Greg Hands told the London Mayor that Carnival should be moved due to its proximity to a "major disaster site".
The Chelsea and Fulham MP also called for the Greater London Authority (GLA) to take over the running of the event in conjunction with the organisers.
"The Carnival is an important and symbolic community celebration in our capital's calendar ... clearly it must go ahead," he wrote.
"However, we have to ask ourselves if it is appropriate to stage a Carnival in the near proximity of a major national disaster.
"I would like you to consider moving the location and the GLA, with its experience of running major events, taking over the Carnival, in conjunction with the current organisers."
But the comments have been condemned by members of the local community, who have accused the MP of using the Grenfell Tower disaster as an "excuse" to move the event.
One community organiser told The Independent: "It just shows how detached politicians are from what's going on on the ground. I think this is another ploy to try to move it or get rid of it, it happens every year, it's just another excuse.
"If anything this should be an opportunity to come together to honour the victims."
Jamal Williams, a resident from Barandon Walk on the Lancaster West Estate, said: "Notting Hill Carnival is imbedded into our community. It's love, it's unity and the one day of the year our community get together. The thought of having that taken away by a minister who is so culturally out of touch is unimaginable. I knew a man from Grenfell Tower who took me to my first ever Carnival. He took me to Carnival arts as a child.That very same man has perished."
Kensington MP Emma Dent Coad said: "It is frankly bizarre for Greg Hands to propose moving Carnival. Who would benefit from this?"
"The Carnival community are already coming up with their own ideas of how to best pay their respect to their friends and neighbours who lost their life in this horrific man-made disaster.
"He should show more respect to the community for once. Survivors and the community must decide. Notting Hill Carnival will stay in Notting Hill."
Confrontations between police and revellers have not been uncommon in Carnival's 50-year history, starting from its first year when it was run without local authority permission.
But growing tensions between the north Kensington community and authorities in the wake of the fire that killed at least 80 people has led some to fear civil unrest.
Justice4Grenfell coordinator Yvette Williams told The Independent there is always a "propaganda campaign" leading up to the carnival over fears the event could provoke riots.
"The Carnival route does not go near Grenfell and I'm failing to find the link between the Grenfell Tower fire and Carnival," she said. "There is always a propaganda campaign about riots leading up to Carnival every year."
Mr Khan quickly shut down Mr Hands' request, writing on Twitter: "Notting Hill Carnival is a firm London tradition and incredibly important to the local community. It should not be moved."
Join our new commenting forum
Join thought-provoking conversations, follow other Independent readers and see their replies