'Joker' of Nottingham jailed after dropping bowling ball on council worker's head
Prolific criminal Damien Hammond was known for dressing as Batman's nemesis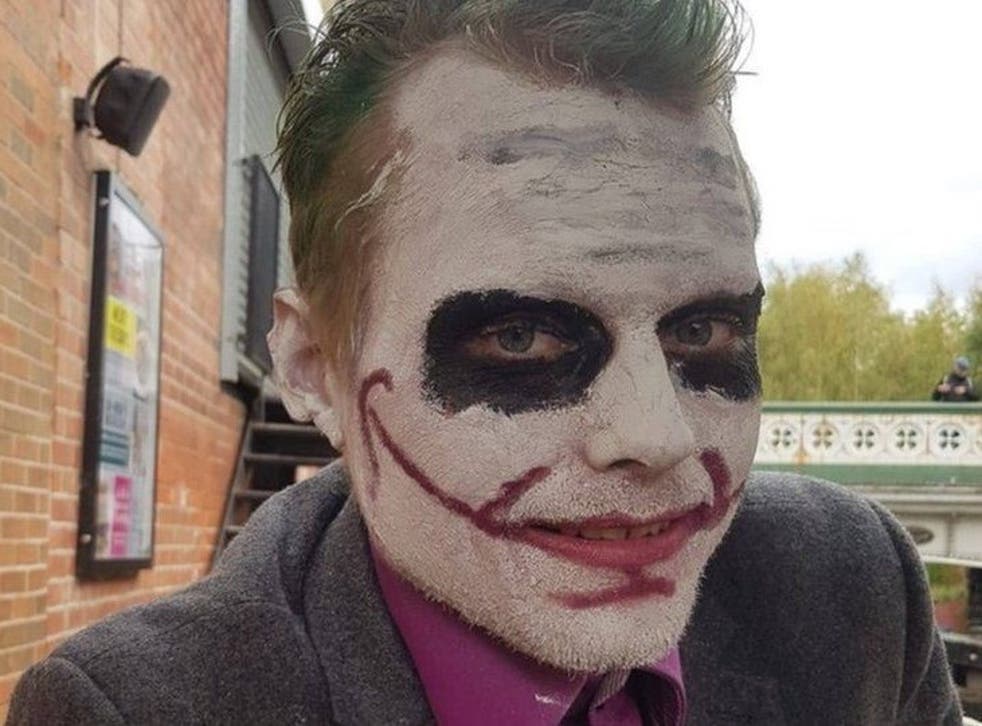 A prolific Nottingham criminal known for walking around the city dressed as the Joker has been jailed after dropping a bowling ball on a council worker's head, leaving them with permanent brain damage.
Damien Hammond was high on the drug Mamba when he targeted his victim who was collecting a discarded TV left in the street.
The 31-year-old shouted from his flat that he wanted the item before dropping the ball, wrapped in a pair of jeans, from his first floor window 14 feet up.
He was found guilty of causing grievous bodily harm with intent following a trial at Nottingham Crown Court. Judge James Sampson sentenced him to 16 years in prison.
"You are a volatile individual who will almost certainly offend again," he said before labeling the crime a "wicked act".
The incident, on 30 December 2019, left the council worker with a fractured skull and caused a brain hemorrhage.
After it, Hammond, of Strelley Road in the city's Bilborough area, engaged in a two-hour stand-off with police threatening to kill anyone who attempted to get into his flat.
After eventually setting fire to himself, he jumped out of the window, where he was arrested by police.
Prosecutors said Hammond – who has a history of mental health problems – had committed more than 100 offences over the last 19 years dating back to when he was just 12. Among them was a 12-month prison sentence for wounding in 2016.
In a statement released after the sentencing, Detective Constable Sarah Gregg, of Nottinghamshire Police, said: "Evidence proved that when he dropped the heavy bowling ball from his first-floor window, he was fully aware that the council workers were under the window and he intended to hurt one of them.
"I would like to pay special thanks to the victim and his very supportive family, who have had their lives changed by the incident, and have been living with the consequences of a terrible act for over a year."