Npower's three years of zero corporation tax
Energy boss tells MPs that avoidance is  because of 'simple UK accounting rule'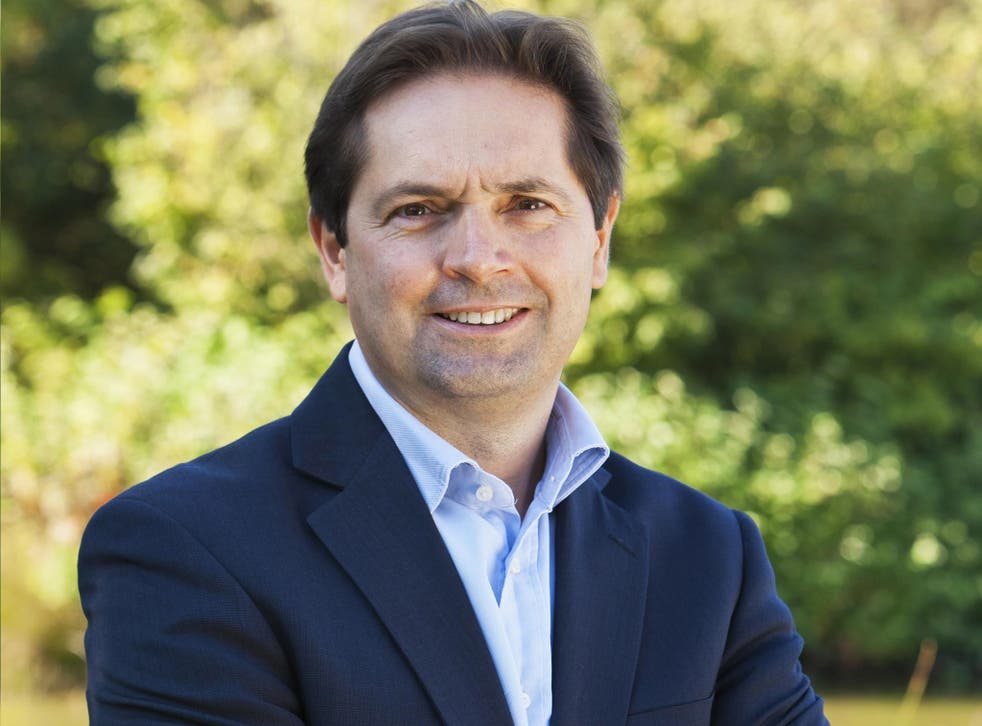 The boss of energy giant Npower has admitted that the company hasn't paid UK corporation tax for three years after coming under fire over rising electricity and gas bills from outraged MPs.
Paul Massara, the firm's chief executive, claimed it was because of a "simple accounting UK rule," but the news will spark fresh anger at energy firms, which have been accused of forcing millions of ordinary people into fuel poverty while making huge profits while.
Senior staff from the big six energy firms SSE, EDF, E.on, Npower, Scottish Power and British Gas were severely criticised by members of the Energy and Climate Change Committee in a heated session at the House of Commons.
MP Ian Lavery, who provoked the admission from Mr Massara, said: "In the past three years RWE Npower has reported profits totalling £766m – yet today they admitted they have not paid a single penny of corporation tax over that period. People who pay their taxes unquestioningly are sick and tired of seeing hugely profitable companies use every trick in the book to get out of contributing their fair share.
"Hard-pressed people struggling with sky-high energy bills will be absolutely astonished that an energy company which makes hundreds of millions in profits doesn't appear to be paying its fair share in tax."
Npower later said in a statement: "This is in no way tax avoidance, and all of our business is taxable in the UK. We've not paid corporation tax because we've been investing hundreds of millions to keep the UK's lights on."
The revelation came as energy firm executives were accused of cheating and misleading customers by MPs during a stormy committee session.
Alistair Phillips-Davies, deputy chief executive of SSE, took the brunt of the criticism after it emerged his firm has compensated just 400 of an estimated 23,000 customers mis-sold energy deals. The firm was fined £10.5m by regulator Ofgem earlier this month and put aside £5m to compensate people who lost out through being flogged the wrong energy deal after being lied to by SSE sales staff.
Mr Phillips-Davies was ordered to apologise for the "illegal and misleading" sales scripts after which Tory MP Tim Yeo accused him of using "weasel words". Mr Yeo repeatedly asked the SSE deputy chief: "What action did you take the stop the use of misleading sales scripts?"
"As soon as we knew there was mis-selling, we took action," Mr Phillips-Davies told the MPs.
But Labour MP John Robertson also went after the beleaguered boss accusing him of running away from the issue. "You knew you were cheating," he told Mr Phillips-Davies.
Mr Robertson also asked E.on chief executive Tony Cocker: "Are you squeaky clean?" Mr Cocker admitted: "It's too early to say." That prompted scorn from the Labour MP. "I would expect a company like yours to know."
Mr Robertson later said the bosses were "incapable of justifying their hokey cokey accounting decisions".
He criticised the fact that companies announce huge profits made by the whole business, including the generation side, to please shareholders. But when increasing bills, they claim they only make small profits, by only referring to the retail side.
Energy bosses under fire: What they said
Ian Lavery, MP: "I wonder if Mr Massara could confirm how much corporation tax his company has paid in 2009, 2010 and 2011?"
Paul Massara of Npower: "We will not have paid corporation tax in those three years."
Tim Yeo, MP: "You were happy for your staff to continue to use dishonest methods to improve your profits."
Alistair Phillips-Davies of SSE: "That's not true."
Mr Yeo: "Your company took no action to stop the use of misleading sales scripts."
Mr Phillips-Davies: "I don't agree with that."
Mr Yeo: "What action did you take?"
Mr Phillips-Davies: "A soon as we knew there was mis-selling, we took action."
John Robertson, MP: "Are you squeaky clean?"
Tony Cocker of E.on: "It's too early to say."
Mr Robertson: "I would expect a company like yours to know. You do know. Come clean now."
Mr Cocker: "We're working hard to ensure that we're squeaky clean."
Mr Robertson: "Not good enough."
Join our new commenting forum
Join thought-provoking conversations, follow other Independent readers and see their replies