George Osborne's cuts 'will help push a million more children into poverty' by 2020
The Children's Commissioners for England, Wales, Scotland and Northern Ireland has blamed Britain's austerity drive and welfare reforms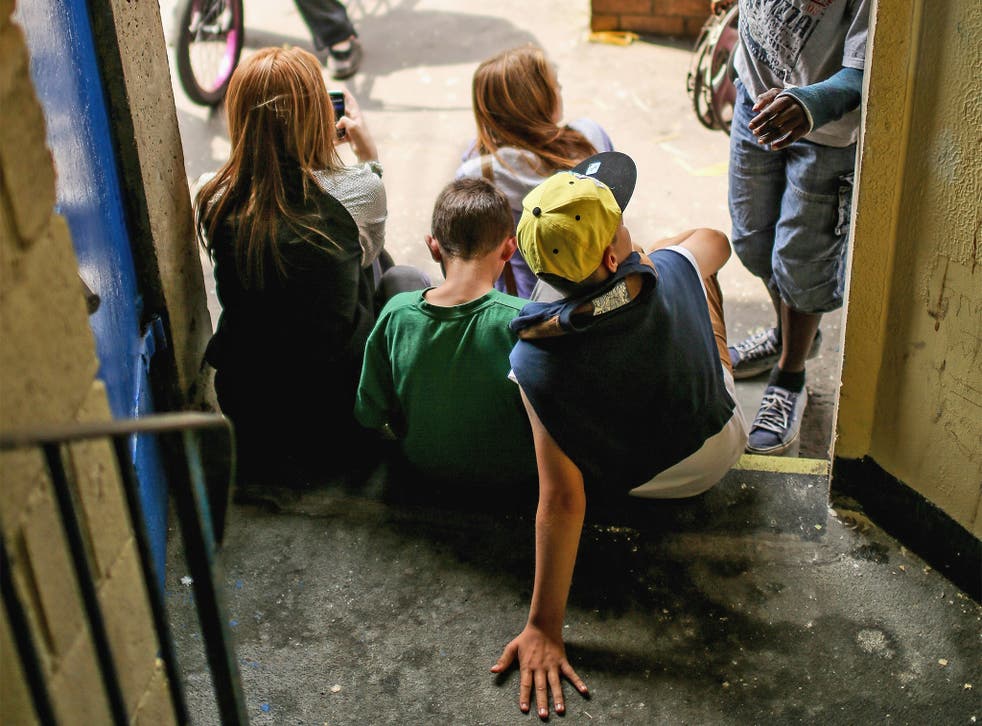 The plight of millions of poor children in Britain – with the number in poverty set to rise by a million over the next five years – has been branded unacceptable by the Government's own watchdog on children's rights.
The number of children living in poverty is predicted to increase to 4.7m by 2020, according to a new report by the Children's Commissioners for England, Wales, Scotland and Northern Ireland. It is being submitted to the United Nations today, as part of a review of Britain's performance on children's rights.
Child poverty is singled out as "one of the most critical concerns for children's rights across the UK at the current time, requiring urgent attention from the UK and devolved governments."
Britain's austerity drive and welfare reforms have "resulted in a failure to protect the most disadvantaged children and those in especially vulnerable groups from child poverty, preventing the realisation of their rights," it says.
This comes ahead of next week's Budget in which Chancellor George Osborne is expected to outline plans for another £12 billion in welfare cuts. "Children and their families should be protected from welfare cuts," says the report. But Government policies "have led to food and fuel poverty, and the sharply increased use of crisis food bank provision by families," states the report.
Inadequate housing, cuts to services helping vulnerable children, and a shortage of mental health services are among other issues highlighted. And Government plans to replace the Human Rights Act with a British bill of rights are "likely to be regressive" it argues. The findings will be considered by the UN Committee on the Rights of the Child (UN CRC), which will report on Britain's progress next year.
Commenting on the report, Tam Baillie, Scotland's commissioner for children and young people, said: "It is deeply disturbing that the UK Government, aware of the current and future impact of its cuts, appears to be targeting the most vulnerable people in our society." He added: "This is a policy of choice and it is a disgrace. . It is avoidable and unacceptable."
And Alison Garnham, chief executive, Child Poverty Action Group, said: "This is a significant intervention from the children's commissioners across the four UK nations which cannot be ignored." She warned: "We will have a bigger child poverty crisis on our hands if there are further cuts to support for low income families and the low paid."
Another report being submitted to the UN CRC, by the Children's Rights Alliance for England, claims that there has been no meaningful progress towards reducing child poverty, and priority has not been given to those who are most in need of support.
Frances O'Grady, general secretary of the TUC, commented: "Whether it's service cuts or welfare cuts, children have been picked on as soft targets for austerity."
And the shortfall between those on low incomes and the weekly cost of a decent standard of living is growing, according to new research released by the Joseph Rowntree Foundation today. Couples on the minimum wage with two children are £74 short. And those on benefits with two children are £196 a week short of a decent standard of living, up from £148 in 2008.
In a statement, a spokesperson for the Department of Work and Pensions (DWP) said: "The best route out of poverty is work," and added: "Our reforms to the welfare system are focused on making work pay and our reforms to the tax system are allowing people to keep more of what they earn."
Child poverty: How is it defined?
Child poverty is defined as living in a home where the income is less than 60 per cent of the national average. Absolute poverty is when the income is compared against the 2010 average, whereas relative poverty is when it is measured against household incomes. The median weekly income is currently £386 after housing costs.
The Government is set to change the way that child poverty is measured, with the Prime Minister having described the current approach as "absurd." Plans are underway to measure poverty by including other factors, such as whether parents are alcoholics or drug addicts and their employment status. And the legally binding target to eradicate child poverty by 2020 is set to be scraped in the coming months, to be replaced by 'better measures' of children's life chances, it emerged last week. The DWP declined to comment on the future changes.
Register for free to continue reading
Registration is a free and easy way to support our truly independent journalism
By registering, you will also enjoy limited access to Premium articles, exclusive newsletters, commenting, and virtual events with our leading journalists
Already have an account? sign in
Register for free to continue reading
Registration is a free and easy way to support our truly independent journalism
By registering, you will also enjoy limited access to Premium articles, exclusive newsletters, commenting, and virtual events with our leading journalists
Already have an account? sign in
Join our new commenting forum
Join thought-provoking conversations, follow other Independent readers and see their replies