Occupy protesters in new London protest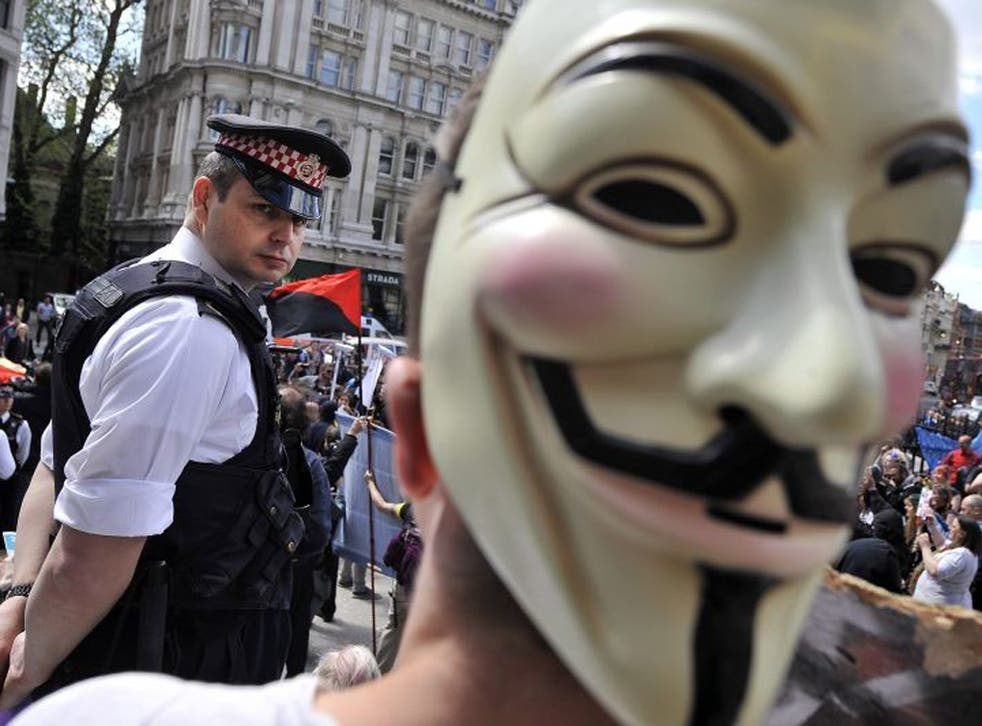 Anti-capitalism protesters from the Occupy movement have pitched tents outside the Bank of England, they said tonight.
A spokesman for the movement said they had set up around 10 tents outside the banking institution and were deciding whether to defy police orders to leave the site.
The protest by several hundred demonstrators in the City of London was part of a global day of action that saw thousands of people rallying in cities including Moscow, New York, Athens and Madrid, organisers said.
Several hundred people gathered outside St Paul's Cathedral for a rally before "visiting the 1%", in an attempt to walk to the offices of some of the largest banking institutions.
These included the offices of some of the largest firms in the financial heart of the capital, such as Goldman Sachs, Merrill Lynch, RBS and Santander.
Occupy London supporter David Lincoln said: "The Bank of England stands right at the intersection of finance and government.
"In the light of Bank governor Mervyn King's recent comments about 'vested interests' standing in the way of reform of the financial sector, it is clear that that balance in the UK is fundamentally skewed.
"Hundreds of people gathering by the Bank of England is a powerful symbol of how things have to change."
The demonstrators were closely shadowed by City of London Police, who attempted to contain them on several occasions, leading to a number of minor skirmishes.
A police spokesman said no arrests had been made and that the protesters had been given a deadline by which they had to leave the area outside the Bank of England.
"We have a proportionate response in place," he said.
Occupy claimed some police officers used "unreasonable force, including batons being drawn", as they marched around the City.
They said the protest numbered 300 people and that they were holding a general assembly to decide their next move.
The new protest comes more than six months after members of campaign group Occupy London were prevented from occupying the square in heart of the City of London.
Instead, activists set up camp outside St Paul's Cathedral just yards away from the Stock Exchange and remained there for four-and-a-half months.
At the start of May police arrested five people after between 50 and 100 anti-capitalist protesters set up a temporary camp outside the London Stock Exchange following May Day demonstrations.
They moved into Paternoster Square with tents and supplies on May 1, but were forced to leave by officers several hours later.
Today, the Occupy protesters were joined by members of Spanish protest group Indignados and Take the Square.
Protesters in Spain are aiming to occupy Madrid's central Puerta del Sol plaza for the next three days, despite the Government warning it will not allow any camping.
One protester at St Paul's, who gave his name only as Jamie, said they were taking "informed action".
"There will be a walk through the city to meet some of the institutions we have identified as the beneficiaries of crisis, as the instigators of crisis from which we are all as a people, and as communities, suffering," he said.
"We will go around and make our presence felt."
Occupy said they have planned another protest for this Tuesday, which will target the British Bankers' Association.
City of London Police said tonight that it had arrested four people over public order offences connected to the protest.
PA
Join our new commenting forum
Join thought-provoking conversations, follow other Independent readers and see their replies