Jacob Rees-Mogg's GB News show investigated by Ofcom
Regulator announced two new broadcast standards investigations on Monday after receiving total of 42 complaints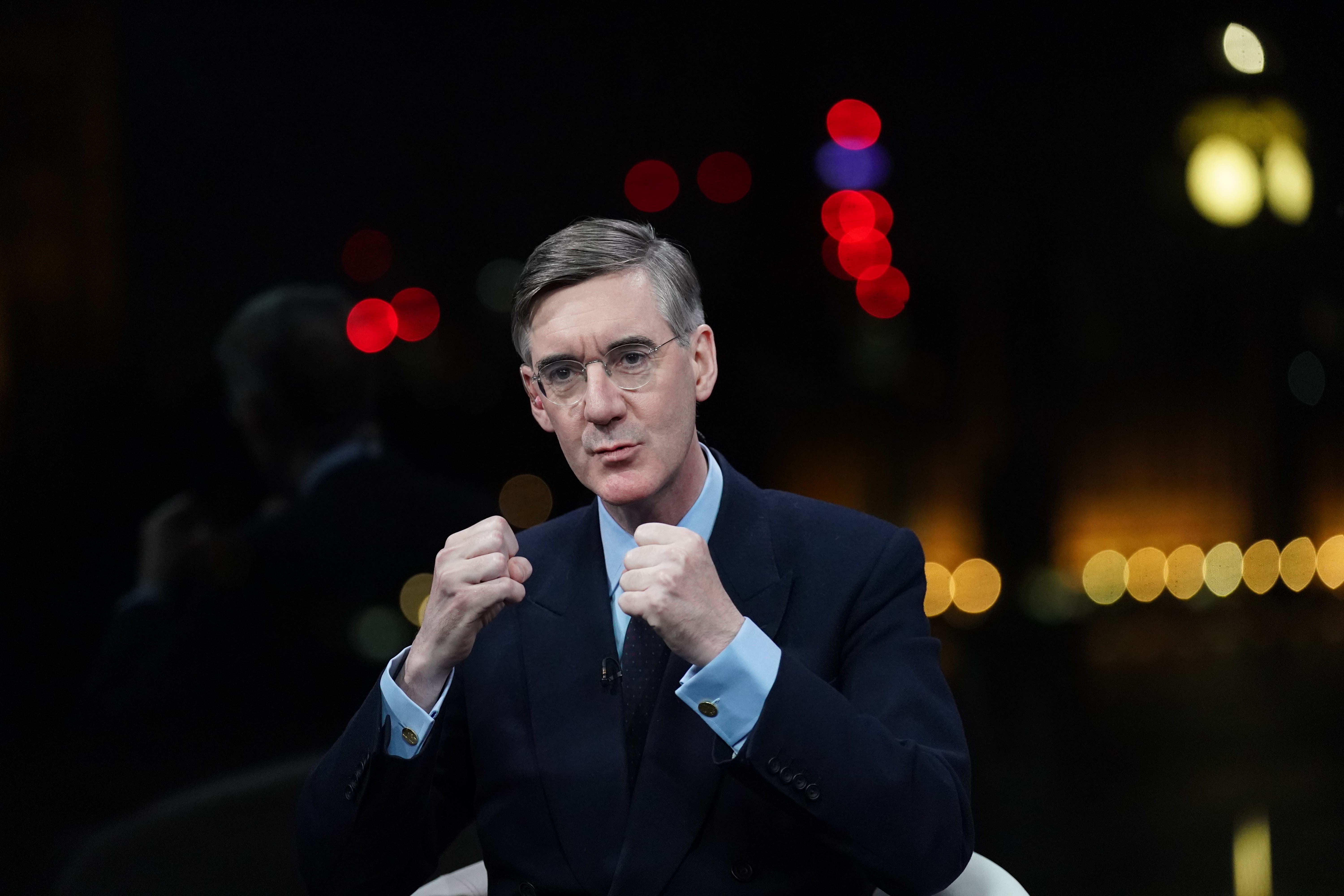 Ofcom has launched an investigation into an episode of GB News presented by Jacob Rees-Mogg, as well as a TalkTV programme presented by Alex Salmond.
The regulator announced it is opening the two new broadcast standards investigations on Monday, after receiving a total of 42 complaints.
The first investigation will look at whether an episode of GB News programme State of the Nation complied with rules after Jacob Rees-Mogg MP covered a breaking news story about a civil trial verdict involving Donald Trump.
After 40 complaints were made about this show, an Ofcom spokesperson said: "We are investigating whether this programme broke our rules, which prevent politicians from acting as newsreaders, unless exceptionally, it is editorially justified."
The regulator will also investigate an episode of Talk TV's Richard Tice presented by Alex Salmond, which aired on 2 April.
It said it received two complaints about this show, specifically in relation to a discussion on the SNP.
A spokesperson said: "We are investigating whether this programme broke our rules requiring news and current affairs to be presented with due impartiality."
This comes after the regulator said last month that it will look to gauge public opinion on politicians presenting TV and radio programmes.
It said that research will be carried out due to the "rise in the number of current affairs programmes presented by sitting politicians" and the "recent public interest" in the issue.
The current rules regarding politicians presenting programmes were first introduced in 2005, Ofcom added, explaining further that "it's important for us to understand first-hand what people think and feel about the TV and radio content they consume".
The organisation's investigation into Saturday Morning with Esther and Philip broadcast on GB News that aired on 11 March is still ongoing.
The regulator announced in April that it was investigating whether the show had broken impartiality rules in an interview with Jeremy Hunt.
"Our investigation will look at the programme's compliance with our rules on politicians presenting programmes, and whether it included an appropriately wide range of significant views relating to a matter of major political controversy or current public policy," it said at the time.
Join our commenting forum
Join thought-provoking conversations, follow other Independent readers and see their replies