Office workers spend 1,700 hours a year in front of a computer screen
The survey of 2,000 workers also revealed 37 per cent have attributed a headache to excessive screen time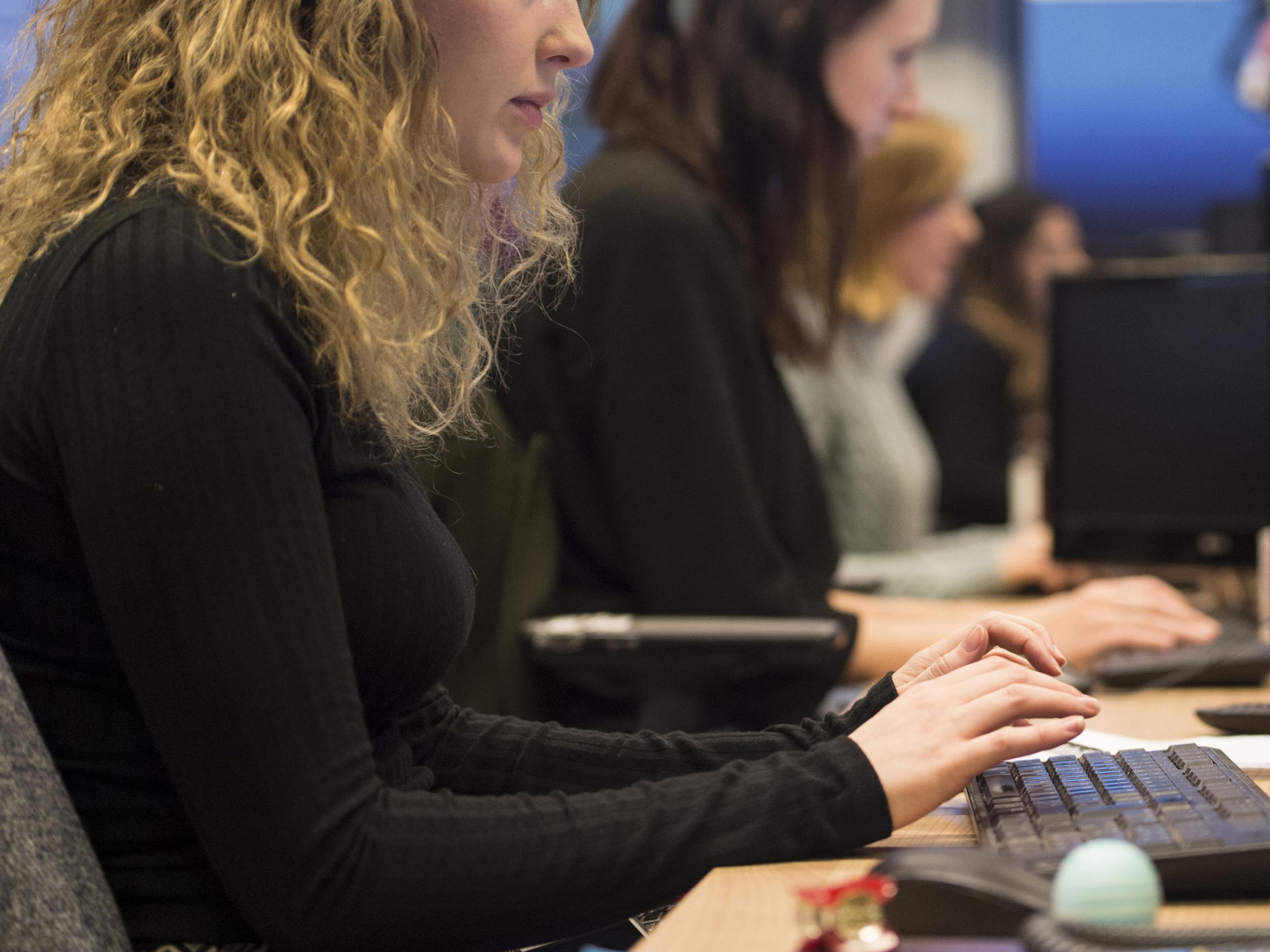 The average office worker will spend almost 1,700 hours a year in front of a computer screen, a poll has found.
A study into screen time at work has revealed office workers will spend an average of six and a half hours a day sitting at their computer or laptop.
And 37 per cent find food crossing their mind more often than sex, though this is more common for women than for men.
And one in four have had to move their screen closer to them to bring their work into focus.
Katie McGeechan from ACUVUE, which commissioned the research, said: "Computers are a relatively new concept – for millions now, staring at a screen all day is the norm.
"However if you look back just a few decades, far fewer of us would have spent the day looking into the same glowing rectangle, and when you add mobile phones into the mix, we're putting our eyes through a lot every day."
The need to take a break from screens is something that office workers appreciate, with 53 per cent of respondents aiming to take regular time away from their screen to make sure they don't suffer eye strain or tiredness.
Thirty-one per cent of those who take a break from their screen do so specifically in order to give their eyes a rest from looking at screens.
But of those who don't take regular screen breaks, 48 per cent believe they suffer from symptoms of eye dryness or tired eyes as a result.
And 37 per cent have attributed a headache to excessive screen time.
The survey of 2,000 office workers also revealed 71 per cent considered themselves to be generally fit and healthy adults.
Despite this perception, one in five have not visited their optician in more than two years.
More than half also admitted they pay less attention to their eye health than any other aspect of their general health.
SWNS
Join our commenting forum
Join thought-provoking conversations, follow other Independent readers and see their replies