On the up – the number of women in British boardrooms rises to 19%
Vince Cable believes target of 25 per cent female representation by 2015 can be met
Jonathan Paige
Monday 07 October 2013 00:36 Comments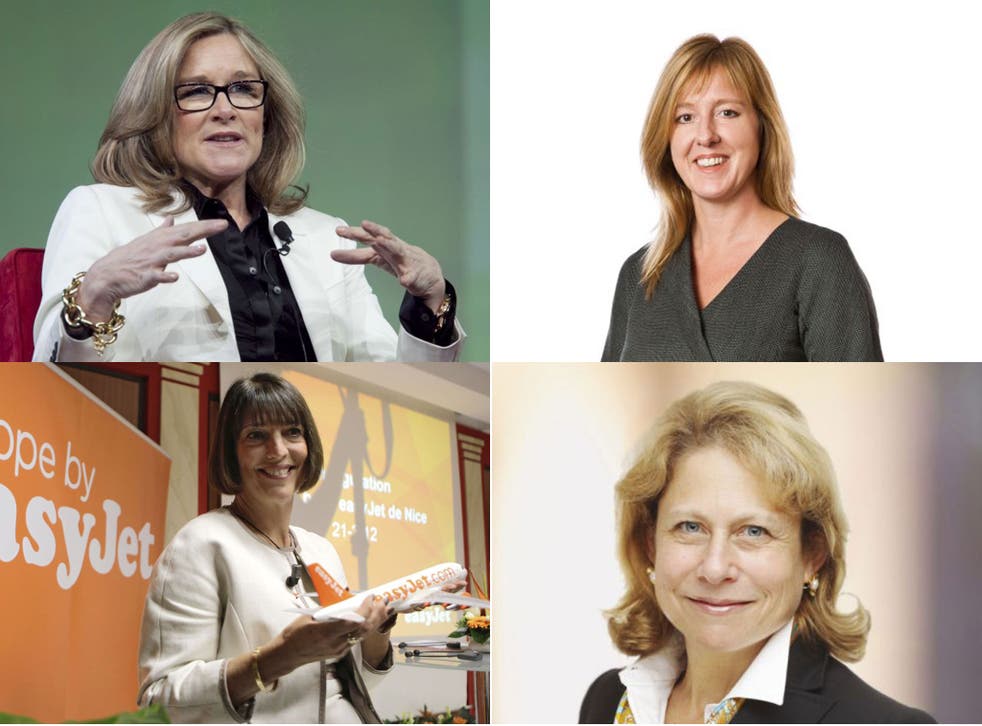 The proportion of female directors of FTSE 100 companies has risen to 19 per cent, a study has revealed, up from 12.5 per cent two years ago.
Vince Cable, the Business Secretary, welcomed the figures and said that he was confident the Government's target of 25 per cent representation on FTSE 100 boards by 2015 was achievable. According to the study, almost a quarter of non-executive directors are women, up from 15 per cent in February 2011. However only 6.1 per cent of executive directors are female.
The 2011 figure appeared in a report from Lord Davies, Women on Boards, which was commissioned after a study by the Equalities and Human Rights Commission showed that, without further action, it would take 70 years to achieve gender-balanced boardrooms in the UK's top 100 companies.
The number of companies in the FTSE 100 with women on their boards now stands at 94 as a result of the merger of Glencore and Xstrata – neither of which has a female board member – created an extra slot in the index that was filled by easyJet. The airline has a female chief executive officer, Carolyn McCall, and also has the former KPMG chief finance officer Adele Anderson in a non-executive position.
In January Mr Cable wrote to all those companies with no female board representation – the mining firms Xstrata, Glencore, Kazakhmys, Vedanta and Antofagasta; the engineering group Melrose and chemicals manufacturer Croda – to urge them to do more.
Despite the increase in overall representation there are only three women running FTSE 100 companies – Angela Ahrendts at Burberry, Alison Cooper at Imperial Tobacco and Ms McCall at easyJet.
If Cable wants a carrot to encourage the bottom six, he could point to a 2012 report by Credit Suisse Group AG, which showed that mixed boards can lead to better financial performance.
In the past six years, the report said that companies with a market value of more than $10bn (£6.2bn) that had at least one woman on the board had a significantly better share price performance than those with all-male boardrooms. While mining companies are often seen as the last male bastion, with little chance for women to work in the field or rise up through the ranks, Anglo American had a female CEO, Cynthia Carroll until recently, while BHP Billiton and Rio Tinto had 15 and 14 per cent female representation on their boards respectively.
In a statement earlier this year, GlencoreXstrata said: "The appointment of a female board director is a significant consideration and will be an important area of focus for [our] new nominations committee.
Mr Cable said: "Businesses are clearly still striving to get the right mix of talent around their boardroom table and we must not lose that momentum."
"But appointing more women as non-executive directors is not an end in itself. This is about more talented women getting executive experience, so that they will not only advise but run this country's great companies."
Lord Davies said: "These figures are a sign that we have come a long way since our report in 2011. However, this is no time to get complacent. We have still got a long way to go."
Register for free to continue reading
Registration is a free and easy way to support our truly independent journalism
By registering, you will also enjoy limited access to Premium articles, exclusive newsletters, commenting, and virtual events with our leading journalists
Already have an account? sign in
Join our new commenting forum
Join thought-provoking conversations, follow other Independent readers and see their replies