One in ten UK workers are not British, statistics show
The UK has employed three-quarters of a million foreign workers in the last five years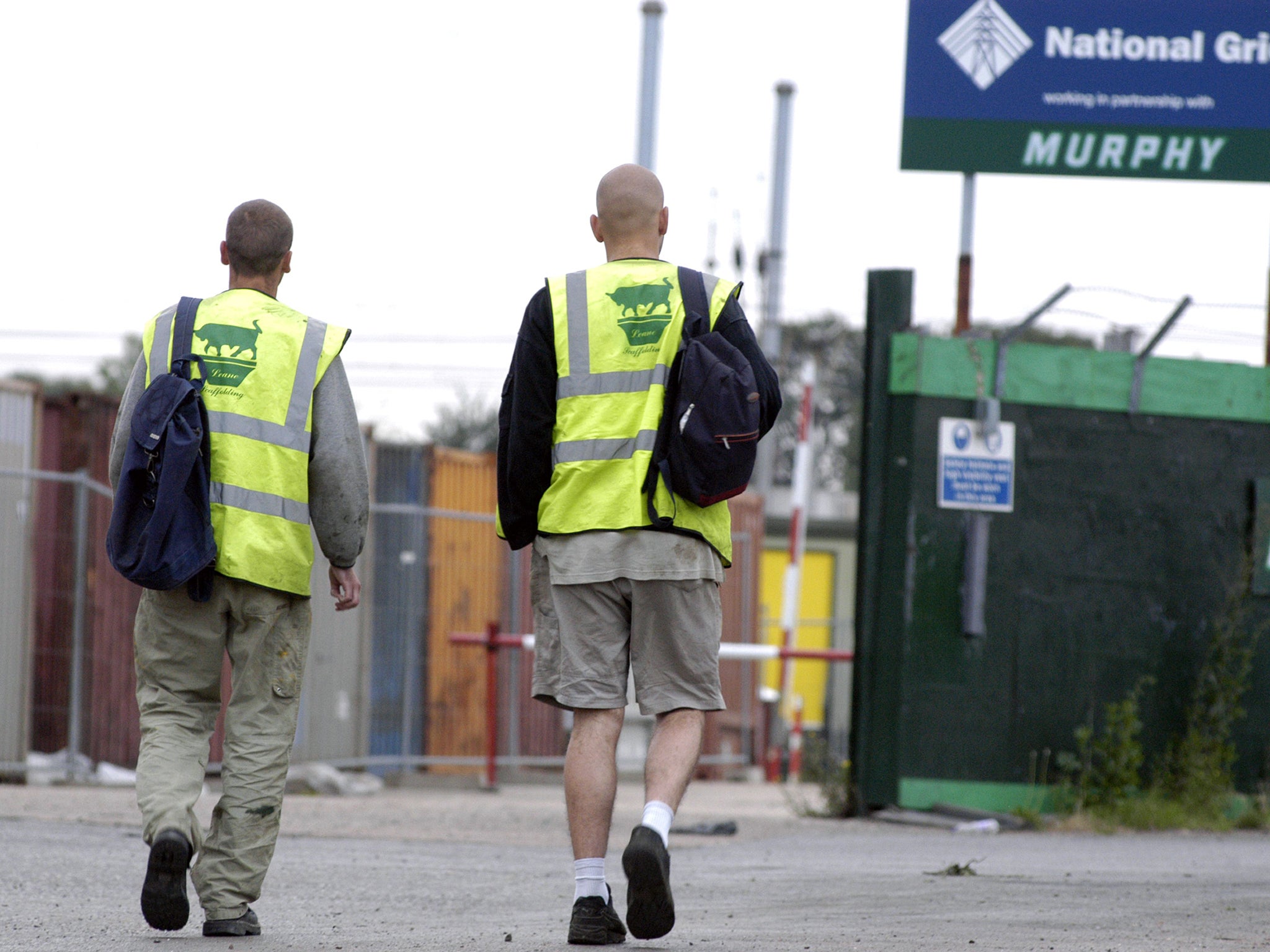 y Alan Jones, Press Association Industrial Correspondent
Employment experts have hailed the contribution of migrant workers to the economy after new figures showed a big increase in the number of non-UK nationals working in this country.
Unison said that without migrant workers, the NHS would "collapse".
The figure for non-UK nationals has increased from just over one million in 1997 to 3.2 million, reflecting the admission of several new member states to the European Union, said the Office for National Statistics.
Non-UK nationals from the EU working in this country increased by 215,000 to just over two million in the last quarter of 2015 compared with a year earlier.
Gerwyn Davies, labour market adviser at the Chartered Institute of Personnel and Development, said firms employing migrant workers have modestly higher productivity levels than those who do not.
"Migrants, along with younger and older workers, have also contributed to a strong labour supply in recent times to help offset the threat of skills shortages. This has both supported stronger employment growth and eased any pressure on the Bank of England to raise interest rates at a time when the global economy is showing signs of cooling down."
Economist John Philpott said: "Within the current EU 'stay or leave', migration is often treated as a bad news issue. But contrary to popular wisdom, as long as the economy is growing, increased migration actually increases employment.
"Migrants fill vacancies that might not otherwise be filled and encourage businesses to create jobs that might not otherwise exist.
"Moreover, by making it easier to fill vacancies, employment can increase without putting upward pressure on pay, which allows interest rates to stay low in order to support the overall level of demand in the economy."
Unison general secretary Dave Prentis said: "Without migrant workers, the NHS would collapse. But it's for the Government to ensure employers do not undercut wages and resource the NHS properly.
"This is so it doesn't need to cut student bursaries and can recruit more nurses as well as other health staff."
A spokesman for the National Farmers' Union said: "It's an absolute priority that British farmers and growers have access to non-UK born labour to carry out all their operations.
"Many of the crops produced in the UK are seasonal, which creates a logistical problem to annually recruit sufficient workers at the time when they are needed. This is compounded by the fact that in developed countries like the UK, the resident workforce has a preference for permanent employment.
"We know that employers in the UK within the agriculture and horticulture sectors, along with those further down the supply chain (i.e. food processors), have hired seasonal migrant workers in response to the increasing difficulty of recruiting a domestic workforce in recent years."
Neil Carberry, CBI director for employment and skills, said: "In a globalised economy skilled migrants are important to addressing UK skills shortages and attracting investment. Equally, it's critical to invest in our own education system and to manage the impact of migration on public services.
"Businesses stand ready to help the Government design a fit for purpose immigration system that recognises these needs."
Join our commenting forum
Join thought-provoking conversations, follow other Independent readers and see their replies