One-year-old prescribed antidepressants by NHS in Scotland
As many as 450 children given mood-altering drugs by health service in Tayside, new figures reveal
Harry Cockburn
Monday 22 August 2016 22:44 Comments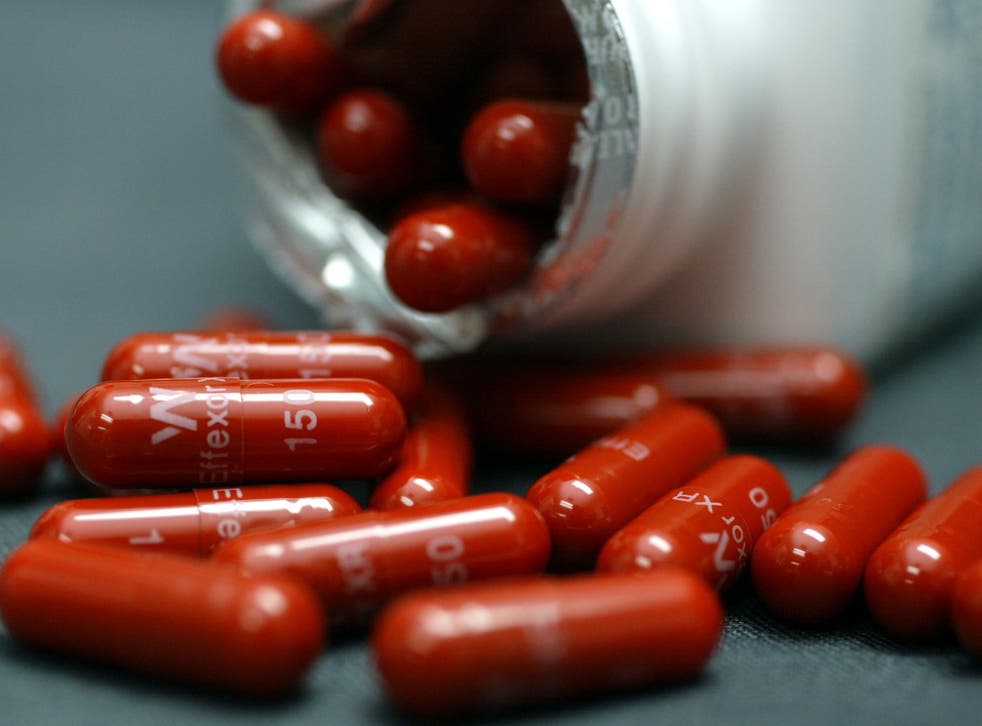 A one-year-old boy was prescribed antidepressants by the NHS in Scotland, as prescriptions for the drugs soared across the UK.
NHS Tayside in Dundee prescribed the medication to 450 children between January and May this year, with the youngest being seven years old.
In 2014, the trust prescribed antidepressants to a one-year-old boy, according to figures obtained by the Dundee Evening Telegraph.
A spokesperson for NHS Tayside told the Evening Telegraph the drugs could be used to treat a number of different conditions beyond their most common use as a treatment for clinical depression.
She said: "Antidepressants are a type of medication used to treat clinical depression, or prevent it from recurring.
"However, they can also be used to treat a wide range of medical conditions, such as chronic pain and anxiety disorders.
"If appropriate for individual patients, antidepressants are prescribed and often used in combination with therapy to treat more severe depression, or other mental health conditions caused by emotional distress.
She added: "Alternative treatments for depression include talking therapies, such as cognitive behavioural therapy and counselling. Regular exercise has also been shown to be useful for those with mild depression."
The figures also showed the most common age group for antidepressants to be prescribed was for those aged between 14 and 17, and that girls were more likely to be given the medication than boys.
In January this year, the largest ever review of clinical study reports compiled by drug companies found teenagers were twice as likely to commit suicide if they were taking antidepressants.
The review also said the risks for adults may have been seriously underestimated.
Though NHS guidelines state that under 18s should not be prescribed antidepressants, over 100,000 prescriptions a year are given to teenagers, according to the Daily Telegraph.
In very young children, antidepressants can be prescribed for problems including bed-wetting and chronic pain.
UK news in pictures

Show all 50
Nick Harrop, campaigns manager at YoungMinds, said: "Antidepressants can have a place in treating some mental health conditions among young people but they should never be the only course of action.
"It's important to have a balanced approach to treatment, combining a range of therapies to ensure that the person has the best possible chance of recovery."
According to the Health and Social Care Information Centre, the numbers of antidepressant prescriptions have soared, having doubled from under 30m in England in 2005 to 61m last year. The rise between 2014 and 2015 was 3.9m, with antidepressants costing the NHS £780,000 a day in 2015.
However, each prescription does not relate to one individual. People can be described several types of antidepressants several times a year.
The NHS warns that no one should stop taking an antidepressant suddenly, which it said could be dangerous.
Register for free to continue reading
Registration is a free and easy way to support our truly independent journalism
By registering, you will also enjoy limited access to Premium articles, exclusive newsletters, commenting, and virtual events with our leading journalists
Already have an account? sign in
Join our new commenting forum
Join thought-provoking conversations, follow other Independent readers and see their replies