Only 1 in 8 British jihadists returning to UK from Iraq and Syria prosecuted
Low prosecution rates of British jihadists show they 'simply go off the radar' upon returning to the UK, according to experts
Hardeep Matharu
Thursday 26 May 2016 08:12 Comments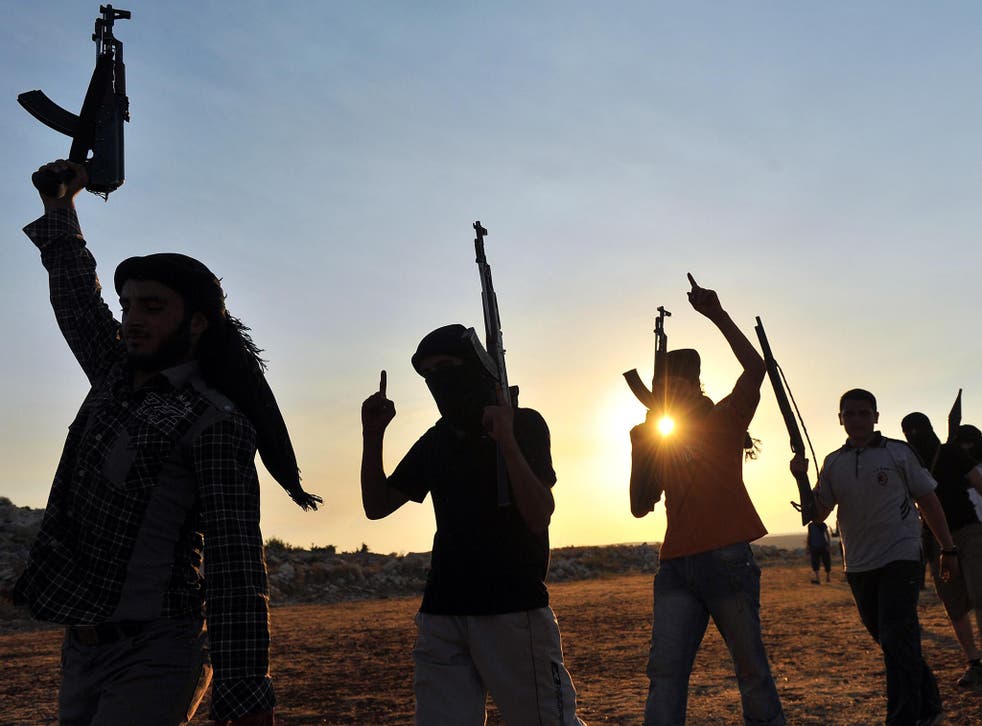 Only one in eight jihadists who have travelled to Syria and Iraq have been prosecuted on their return to the UK, it has been revealed.
It is estimated that 400 British Muslims have travelled abroad and joined terrorist groups such as Islamic State and then returned to the UK since 2012.
Answering a parliamentary question about the number of prosecutions of returning Jihadists, Home Office spokesman in the House of Lords, Lord Keen of Elie, revealed that the Crown Prosecution Service (CPS) has only successfully prosecuted 35 cases involving 54 such defendants.
He said 13 prosecutions involving 30 defendants are ongoing, and that the Public Prosecution Service for Northern Ireland was also dealing with one case involving a suspected jihadist who travelled to and returned from Syria.
Lord Keen said: "If there is evidence that people are going abroad to engage in terrorist activity, they can be arrested and prosecuted. They can also be arrested and prosecuted if they return to the UK.
"There are a wide range of offences that can be used to prosecute such individuals but each case has to be considered individually on its merits and whether an arrest or prosecution can take place will depend on the evidence available.
"If the police refer a case to the CPS, they consider whether the test in the Code for Crown Prosecutors is met. That is, whether there is sufficient evidence to provide a realistic prospect of conviction for any offence and, if so, whether it is in the public interest to prosecute."
The low prosecution rate is concerning, considering that the number of suspected British jihadists returning to the UK is likely to be much higher than estimated - with experts saying many find ways to make their re-entry into the country without detection.
Professor Anthony Glees, head of the University of Buckingham's Centre for Security and Intelligence Services, told the Daily Telegraph, which first reported the figures: "The hundreds of British citizens who have gone to Syria are highly dangerous. The fact that so few are being prosecuted when they return is clearly very unsatisfactory and will be very alarming to many people.
"We need to know why so many haven't been prosecuted. It suggests to me that they have simply gone off the radar while our security services try to play catch-up."
A Home Office spokesman said it had a "wide range of powers at our disposal to disrupt travel to conflict zones and manage the risk posed by returnees".
He said: "Everyone who returns from Syria or Iraq can expect to be subject to investigation to determine if they pose a threat and they should be in no doubt we will take the strongest possible action to protect our national security.
"Border Force works closely with counter-terrorism police to ensure the security of the UK border and identify those who may have been involved in terrorist activity overseas. The vast majority of passengers are checked against our systems before they even travel, so we know who is arriving, and all passengers are checked against police, security and immigration watch lists when they reach passport control."
Register for free to continue reading
Registration is a free and easy way to support our truly independent journalism
By registering, you will also enjoy limited access to Premium articles, exclusive newsletters, commenting, and virtual events with our leading journalists
Already have an account? sign in
Join our new commenting forum
Join thought-provoking conversations, follow other Independent readers and see their replies