Help the Hungry: Our campaign continues to serve those in need over the winter break
Festive food deliveries follow successful campaign to raise millions for those in need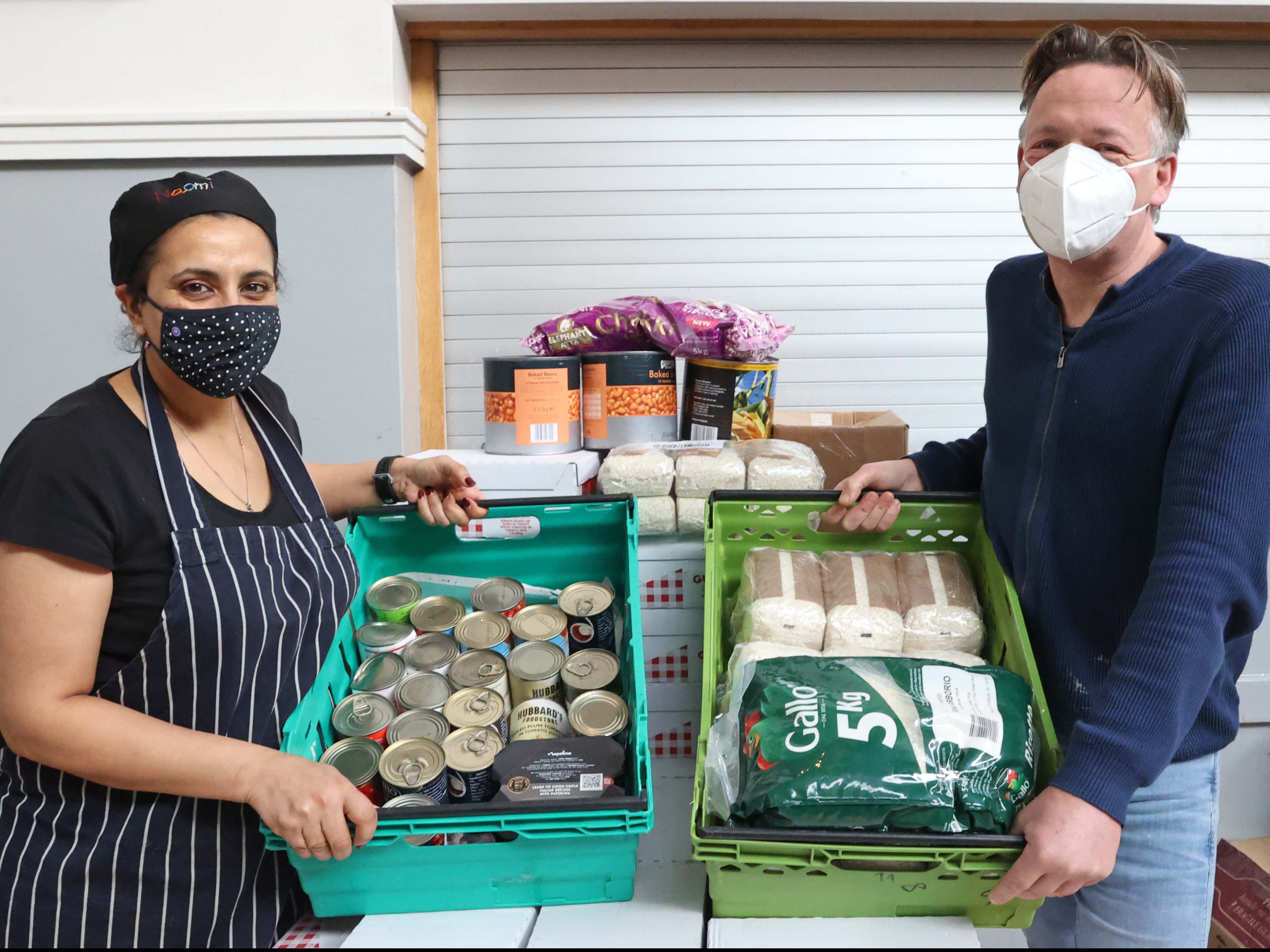 The Independent's Christmas Appeal continued to support those in need across the winter break as volunteers cooked and delivered hot meals to those in need.
Every day across the festive period volunteers from With Compassion dished out food from our state-of-the-art van to homeless shelters and refuges.
The healthy nutritious meals were cooked up using produce from The Felix Project, which redistributes high quality food destined for the trash to social initiatives.
Leon Aarts, founder of With Compassion, told The Independent: "The number of people lining up for food grew in the last few months of the year and we saw the same thing in the days leading up to Christmas. There is a lot of demand for food and groceries that we have never dealt with before."
The deliveries marked the close of our Help the Hungry appeal which raised more than its initial target of £10 million to feed some of the nation's poorest and delivered 20 million meals throughout its campaign.
Thanks to the generosity of readers, we were able to turbocharge the operations of The Felix Project — London's largest food redistribution charity — to supply hospitals, schools and frontline charities.
In February, Felix was able to distribute 20,000 meals per day but now it can serve up 100,000.
Celebrities including Emma Corrin, who plays Princess Diana in The Crown, Chelsea footballer Reece James and Strictly judge Shirley Ballas were among the high-profile figures who stepped up to help deliver food to former asylum seekers, women in hostels and disadvantaged children and their parents.
One recipient described the appeal as a lifeline. Mr Aarts added: "Being part of the Evening Standard's Food for London Now and The Independent's Help the Hungry campaigns in the last seven weeks has been a humbling experience which allowed us to go out all over London."
The food charity, along with the help of Felix volunteers, delivered a total of 55,000 meals to vulnerable people since the Christmas appeal started on November 16 and 6,500 in the final week leading up to the New Year.
Join our commenting forum
Join thought-provoking conversations, follow other Independent readers and see their replies