Over 500 banks set to close after high street chains drop plans to protect local branches in small communities
Vince Cable wanted the banks to commit to maintaining their last remaining branches in towns or villages – but the proposed British Banking Association (BBA) guidelines make no mention of such a policy
Chris Green
Sunday 15 February 2015 15:29 Comments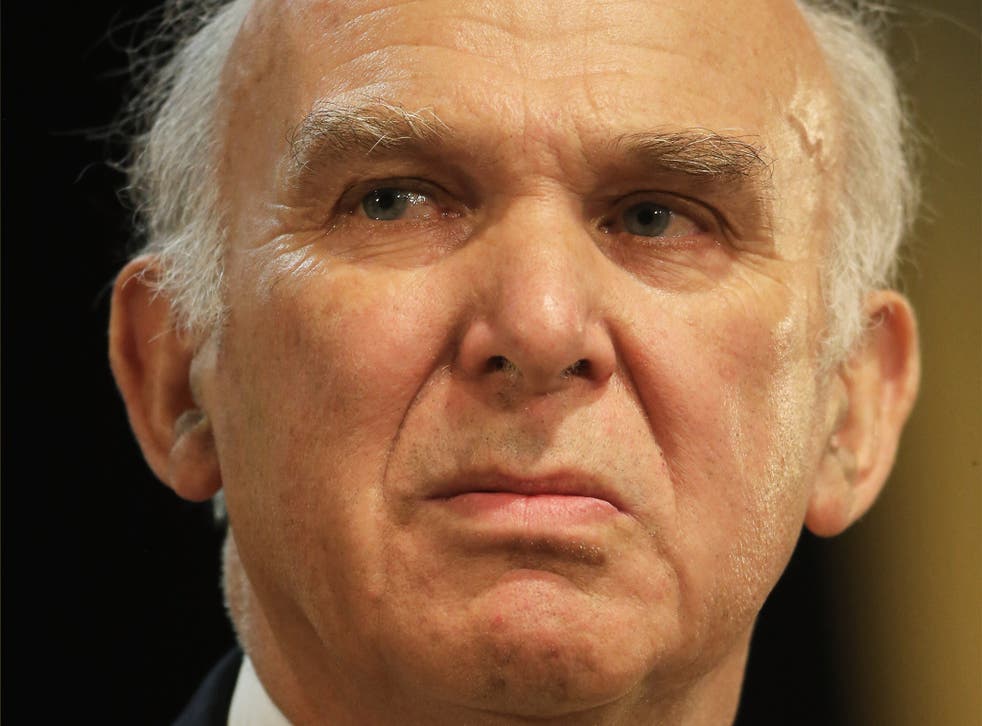 More than 500 bank branches across the country are set to close after Britain's main high street chains dropped plans to protect those serving small communities.
According to a leaked draft document, banks will be given the freedom to close their more remote branches if they are not making money, giving customers just three months' notice before shutting the doors.
Vince Cable, the Business Secretary, wanted the banks to commit to maintaining their last remaining branches in towns or villages – but the proposed British Banking Association (BBA) guidelines make no mention of such a policy.
Instead, the industry suggests that rural customers will have to make do with telephone and internet banking if their local branch is removed. "Decisions on branch closures are ultimately commercial decisions," said the seven-page document, obtained by The Sunday Times. "After a bank has decided to close a branch, the firm will engage with key local stakeholders to understand the potential impact on the community."
Last year 479 bank branches closed across the UK – more than double the number that shut in 2013. Of those, 124 were the last branches serving the local community.
A spokesman for the British Bankers' Association said: "As advances in technology rapidly change our lives, they are also changing the way we bank. Dramatic increases in the number of people banking on their smartphones mean that many banks are seeing a decline in the number of people coming through their branch doors.
"Closing a branch is not a decision that is taken lightly. The protocol that we are developing with the support of Government, consumer and business groups will ensure that provisions are put in place so that customers are still able to access banking services in their local area even if their nearest branch is closed."
Register for free to continue reading
Registration is a free and easy way to support our truly independent journalism
By registering, you will also enjoy limited access to Premium articles, exclusive newsletters, commenting, and virtual events with our leading journalists
Already have an account? sign in
Join our new commenting forum
Join thought-provoking conversations, follow other Independent readers and see their replies