Oxfam to lay off 100 people as funding falls following aid worker sex scandal
Number of donations paused until the charity addresses concerns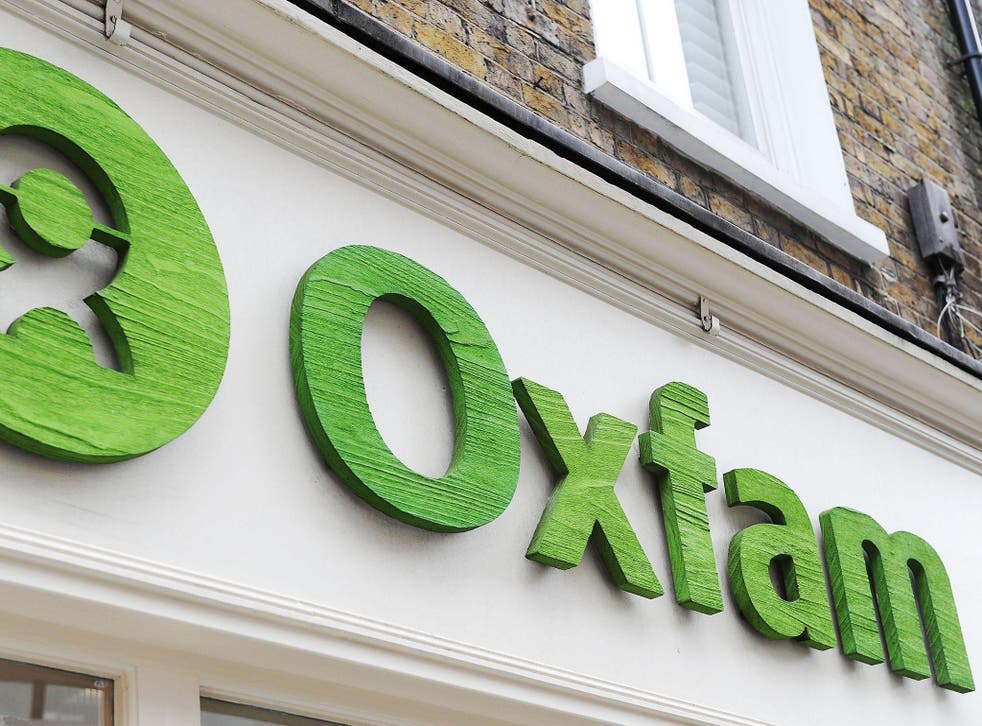 Oxfam is to make 100 staff redundant in Britain after the sexual exploitation scandal in Haiti led to a drop in the funding the charity receives.
In addition to agreeing not to bid for money from the Department for International Development (DFID), which gave Oxfam about £30m per year, a number of other high-profile donors have paused their funding until they receive further assurances from the charity on how it will prevent sexual misconduct.
Oxfam was forced to deny covering up the use of prostitutes by its aid workers in Haiti.
A confidential report by the charity said there had been "a culture of impunity" among some staff in the Caribbean country.
It also concluded that children may have been among those sexually exploited by aid workers.
The news led to a number of allegations emerging about other charities and more than 120 people in the sector are believed to have been accused of sexual abuse last year.
Due to the reduction in funding, Oxfam has said it would now have to "live within its means" and will be laying off approximately 100 of its 2,000 members of staff in the UK.
A spokesperson for the charity said: "We are having to reorganise our work in order to ensure we live within our means while doing all we can to protect the support we give to millions of people striving to escape poverty and survive humanitarian disasters.
"Some donors have paused new funding of our work pending reassurances. Sadly, this will mean that we will lose some great people in our international programmes and in the UK.
"We are still working through the effect this will have on redundancies, but our estimate at the start of the process was that it could affect in the region of 100 staff in the UK."
World news in pictures

Show all 50
Nick Owen, a regional officer for Unite, said: "Oxfam workers, many of whom have dedicated their lives to the charity, face losing their jobs through no fault of their own. Staff who remain may well have vastly different roles and responsibilities.
"People in desperate need of food and water to survive should not be penalised by government decisions on funding. In many global emergencies, Oxfam is often the only organisation with enough expertise to build complex water and sanitation systems."
The news comes as Oxfam's chief executive, Mark Goldring, announced he would stand down at the end of the year.
Mr Goldring said he was "proud" of the charity's work over the past five years.
"But I think the time is coming for a new leader," he added. "Following the very public exposure of Oxfam's past failings, we have redoubled our efforts to ensure that Oxfam is a safe and respectful place for all who have contact with us."
Register for free to continue reading
Registration is a free and easy way to support our truly independent journalism
By registering, you will also enjoy limited access to Premium articles, exclusive newsletters, commenting, and virtual events with our leading journalists
Already have an account? sign in
Register for free to continue reading
Registration is a free and easy way to support our truly independent journalism
By registering, you will also enjoy limited access to Premium articles, exclusive newsletters, commenting, and virtual events with our leading journalists
Already have an account? sign in
Join our new commenting forum
Join thought-provoking conversations, follow other Independent readers and see their replies