Oxfam scandal: Aid agencies to pledge action to combat sexual exploitation at Dfid summit
'Now is the time for action,' International Development Secretary tells charities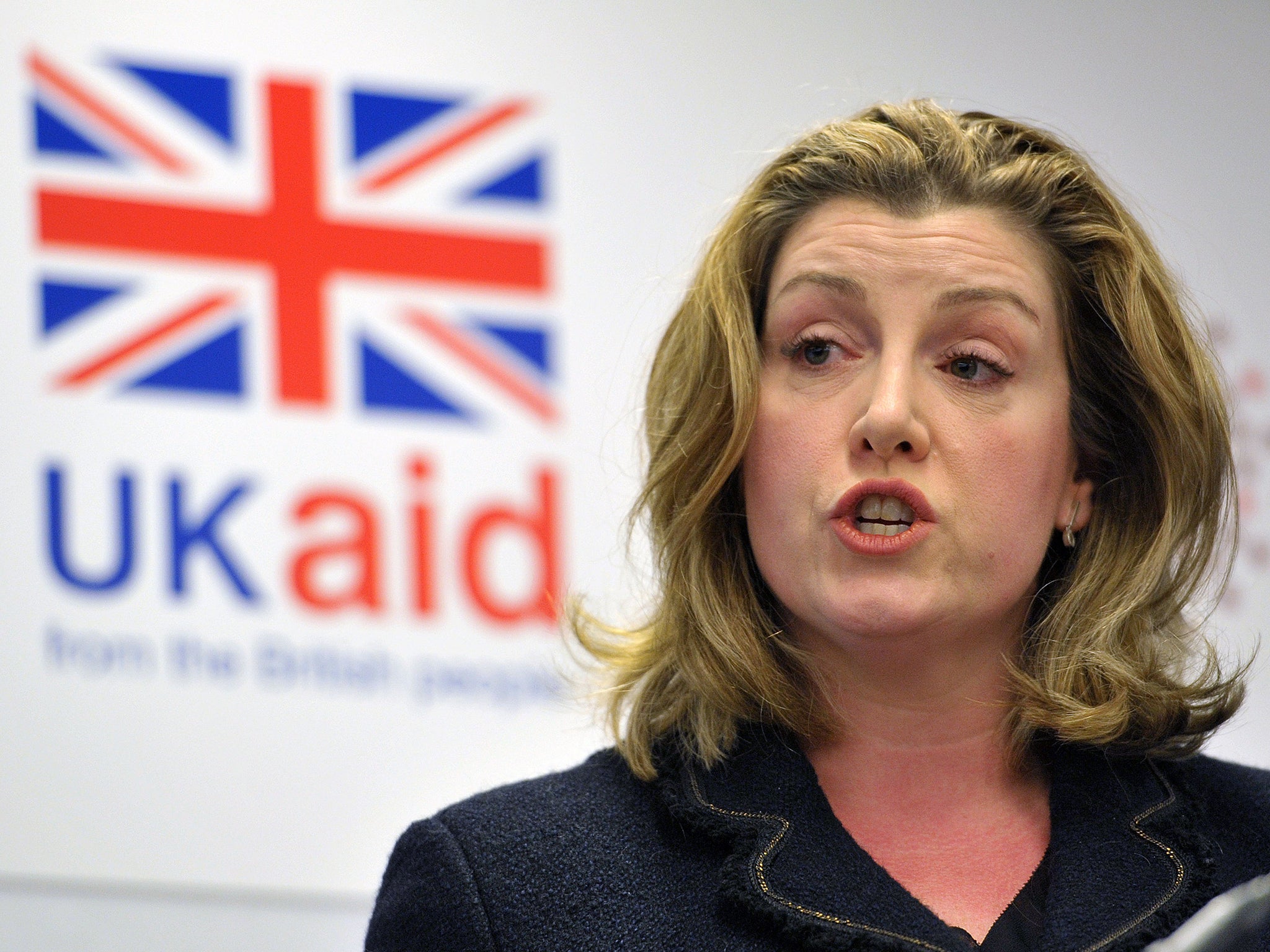 British charities are to set out action to prevent the sexual exploitation exposed at Oxfam and other NGOs, in a bid to restore public trust.
Representatives will be attending a summit held by the Department for International Development (Dfid) and the Charity Commission today, alongside regulators and experts.
Penny Mordaunt, the International Development Secretary, said it was a "crucial moment" to drive up standards across the aid sector.
"Now is the time for action," she added. "The aid sector needs to ensure it is meeting its duty of care to the world's most vulnerable people.
"It needs to be honest about past mistakes. It must do all it can to win back the trust of the British public.
"Today, we begin taking the practical steps to ensure the safety of the people we help is always our first priority and that the British aid sector sets the standard for the rest of the world to follow."
Oxfam CEO Mark Goldring apologises for comments on murdering babies
Charities will discuss new standards for vetting staff and awarding them references, after it emerged that Oxfam's disgraced former country director for Haiti was able to move to Action Against Hunger with glowing recommendations from former colleagues.
Measures are being drawn up that aim to ensure survivors of exploitation and abuse, and whistle-blowers, are given support and counselling.
Delegates will also look at changing organisational culture to tackle power imbalances, take allegations seriously and hold people to account.
The end of the summit will see them sign a joint statement setting out key principles and action to be taken, with points to be taken to a global safeguarding conference later this year.
An independent watchdog to promote external scrutiny and enforce new standards across the aid sector is also being formed.
Both Dfid and the Charity Commission were heavily criticised after it emerged Oxfam had informed them of its 2011 investigation, although officials said the full facts regarding the use of prostitutes by staff had not been made known.
Aid workers have told The Independent sexual misconduct is "common knowledge" within the industry, and affects female staff as well as the vulnerable women and children agencies are supposed to help.
Baroness Stowell, chair of the Charity Commission, said the accounts of sexual exploitation and abuse were "deeply distressing".
"Not only have some aid workers abused the people they were sent to support, but by not exposing and responding to these serious failings properly at the time, charities have betrayed the public's trust in what the word charity actually means," she added.
"However noble the cause, it will never justify means which fall below basic standards of conduct expected of any organisation. And if we are to restore public trust and the nation's pride in what charities achieve, we have to show that's what we understand."
Some critics have called for UK aid spending to be reduced, while others have suggested new structures to bypass the centralised bureaucracy of Western NGOs.
The Green Party argued that government should give aid directly to women in developing countries, putting money "in the hands of those best equipped to use it".
Thousands of donors have cancelled direct debits to Oxfam since the scandal emerged last month, sending ripples through the UN, and other charities.
Further revelations led to the resignation of Save the Children's former chief executive, Justin Forsyth, from his role at Unicef and Brendan Cox's departure from charities set up in his murdered wife's name.
Dfid has established a new safeguarding unit to review practices and written to all charities receiving public funding demanding confirmation that any concerns have been referred to the relevant authorities.
Oxfam has been told not to bid for any further Government money until it can meet the "high standards" expected, and work is ongoing with the UN on funding agreement clauses to prevent abuse.
Dfid is currently reviewing any allegations of sexual misconduct involving its own staff but has not announced the result of the probe.
Join our commenting forum
Join thought-provoking conversations, follow other Independent readers and see their replies