Government threatens to cut aid funding for charities accused of sexual exploitation after Oxfam scandal
Organisations that do not cooperate with authorities investigating alleged abuse will see taxpayer money stopped, International Development Secretary says
May Bulman
Social Affairs Correspondent
Sunday 11 February 2018 01:01 Comments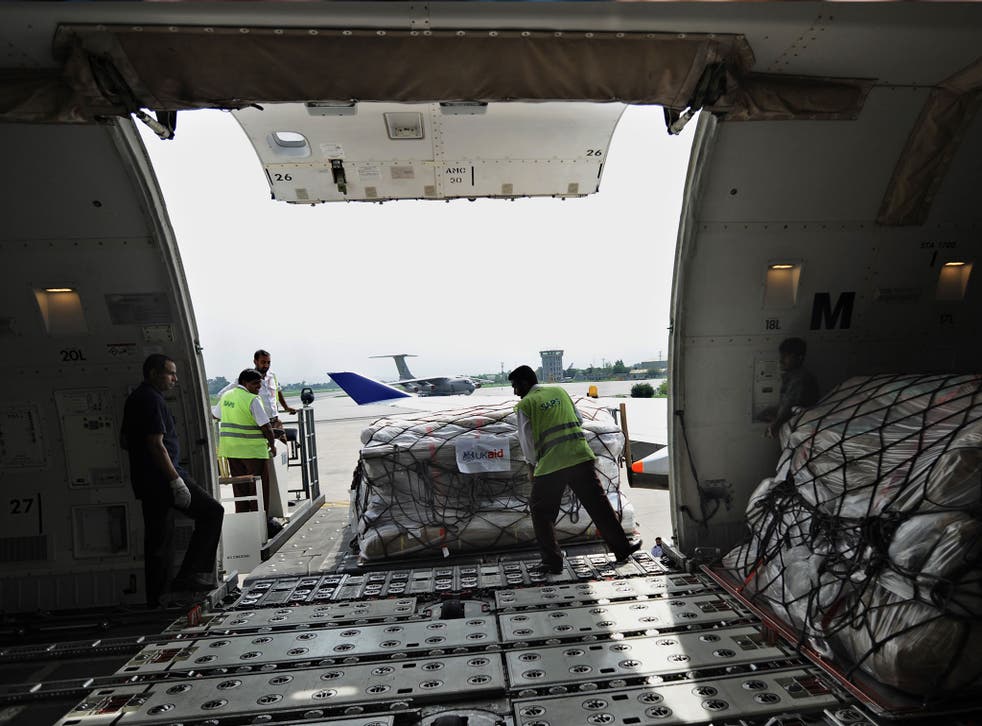 The Government has threatened to cut aid funding to charities that fall short on safeguarding and do not cooperate with authorities investigating alleged sexual abuse.
International Development Secretary Penny Mordaunt said she was taking action to ensure charities were "properly regulated" following allegations that Oxfam failed to disclose the use of prostitutes by aid workers in Haiti in 2011.
Ms Mordaunt warned UK charities which receive taxpayer funds that they must declare all safeguarding concerns and refer them to relevant authorities. She said the Government would "cease to fund" any organisation that fails to do so.
Condemning the "horrific behaviour" of some Oxfam staff members, Ms Mordaunt said it was "utterly despicable" that allegations of abuse persisted in the aid sector.
Her announcement comes as it emerged more than 120 charity workers in Britain were accused of sexual abuse in the past years alone, sparking fears that overseas NGOs are being targeted by paedophiles who exploit their position.
Figures reported by The Sunday Times show Oxfam recorded 87 incidents last year, Save the Children 31 and Christian Aid two, while the British Red Cross admitted there had been a "small number of cases of harassment reported in the UK".
Concerns over exploitation by aid workers were sparked on Friday after it emerged Oxfam workers who were accused of hiring prostitutes in earthquake-torn Haiti had been able to go on and work for other aid agencies.
Three members of staff were allowed to resign from the charity and four others were dismissed after an investigation unearthed sexual misconduct, bullying and intimidation, The Times reported.
Oxfam said it had publicly announced an investigation into the allegations when they surfaced in 2011 and denied a cover-up.
In light of the allegations, Ms Mordaunt said she was writing to all British charities which receive UK aid insisting that they spell out the steps they are taking to ensure their safeguarding policies are "fully in place and work properly".
She said they must also declare "all safeguarding concerns they are aware of", and confirm they have referred all concerns they have about specific cases and individuals to the relevant authorities.
"With regard to Oxfam and any other organisation that has safeguarding issues, we expect them to cooperate fully with such authorities, and we will cease to fund any organisation that does not," she added
"I am very clear: we will not work with any organisation that does not live up to the high standards on safeguarding and protection that we require."
The Department for International Development (DfID) earlier said the allegations raised "serious questions that Oxfam must answer" as it announced a review of its relationship with the charity.
Ms Mordaunt, who has requested talks with Oxfam's senior management "at the earliest opportunity", will also meet the Charity Commission this week to discuss the regulation of UK charities overseas.
UK news in pictures

Show all 50
She said: "My absolute priority is to keep the world's poorest and most vulnerable people safe from harm. In the 21st century, it is utterly despicable that sexual exploitation and abuse continues to exist in the aid sector.
"The horrific behaviour by some members of Oxfam staff in Haiti in 2011 is an example of a wider issue on which DfID is already taking action, both at home and with the international community via the UN."
Oxfam chief executive Mark Goldring denied a cover-up, telling BBC Radio 4's Today programme on Saturday: "With hindsight, I would much prefer that we had talked about sexual misconduct, but I don't think it was in anyone's best interest to be describing the details of the behaviour in a way that was was actually going to draw extreme attention to it."
Register for free to continue reading
Registration is a free and easy way to support our truly independent journalism
By registering, you will also enjoy limited access to Premium articles, exclusive newsletters, commenting, and virtual events with our leading journalists
Already have an account? sign in
Join our new commenting forum
Join thought-provoking conversations, follow other Independent readers and see their replies