More than 60% of Oxford University students went to private or grammar school, figures show
David Lammy says many UK universities remain 'gated communities for the privileged' after data reveals only one in 10 students at Oxford and Cambridge consider themselves working-class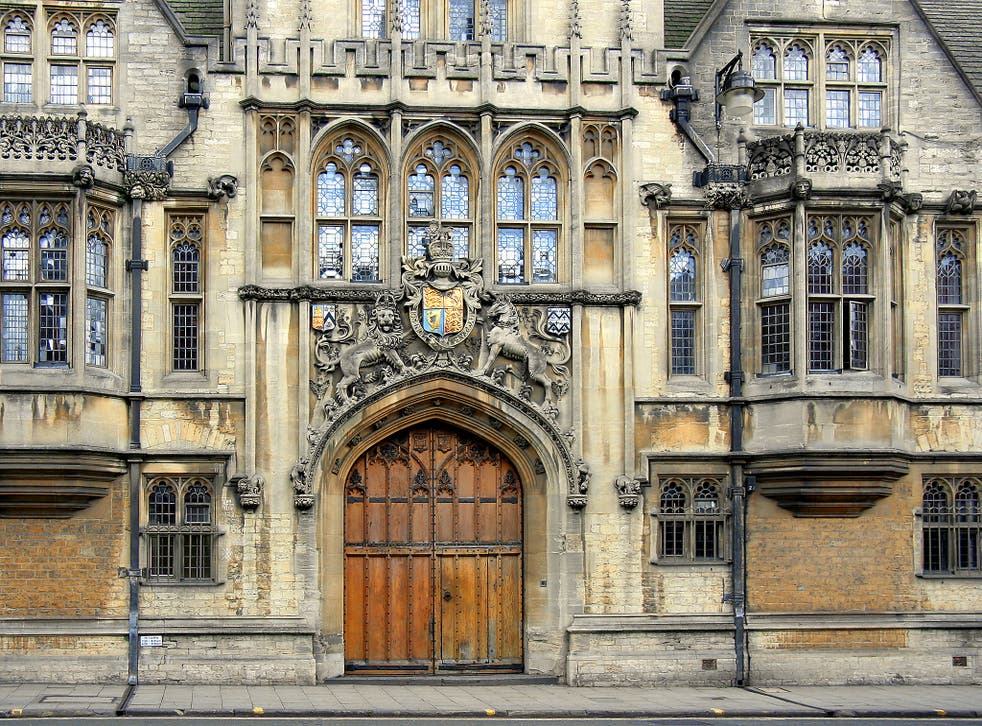 Oxford has been branded Britain's least socially inclusive university with new data showing more than 60 per cent of its students went to private or grammar school.
The figures, compiled in The Sunday Times Good University Guide, also show just one in 10 students at both Oxford and Cambridge consider themselves working-class, compared with 58 per cent at the University of Bradford.
The majority of the Russell Group, an association of 24 universities, were among the least inclusive, with 16 of the bottom 20, including the University of St Andrews, Cambridge and Durham.
In a sign that the highest achieving institutions are less accessible to those from poorer backgrounds, the data also showed that Cambridge and Oxford came top in the academic rankings.
Responding to the findings, Labour MP David Lammy said many of Britain's best universities remained "gated communities for the privileged".
"The new Office for Students should prove it has teeth – by using its powers to fine or cap the fees of those institutions which fail to distinguish between elite and elitist," he added.
Roy Potter From Hackney to Oxford University gofundme fundraiser
Last year, Mr Lammy accused Oxford University of "social apartheid" after obtaining figures showing that just 11 per cent of new undergraduates in 2017 came from disadvantaged backgrounds.
The data, gathered through freedom of information requests, showed that between 2010 to 2015 only three of Oxford's 32 colleges made an offer to a black A-level applicant every year.
More than 100 MPs subsequently wrote to wrote to Oxford and Cambridge urging them to take action to recruit more students from underrepresented backgrounds.
The Sunday Times Guide shows that after Oxford and Cambridge, the University of Andrews, Imperial College London and Loughborough University scored highest for overall institutional ranking.
Oxford University said its outreach efforts bring in 40 per cent of it students, with last year's intake its biggest ever "from areas with low traditions of going into higher education".
It added: "We are continually evaluating initiatives to improve diversity on all counts and investing further in approaches that work. An outstanding example is our Uniq summer school, which has helped 1,250 students into Oxford since 2012, and which we are now expanding to reach an extra 500 students from target areas every year."
Register for free to continue reading
Registration is a free and easy way to support our truly independent journalism
By registering, you will also enjoy limited access to Premium articles, exclusive newsletters, commenting, and virtual events with our leading journalists
Already have an account? sign in
Register for free to continue reading
Registration is a free and easy way to support our truly independent journalism
By registering, you will also enjoy limited access to Premium articles, exclusive newsletters, commenting, and virtual events with our leading journalists
Already have an account? sign in
Join our new commenting forum
Join thought-provoking conversations, follow other Independent readers and see their replies