Oxford University considering French campus amid research funding concerns after Brexit
The university has never opened a foreign branch in its 700 year history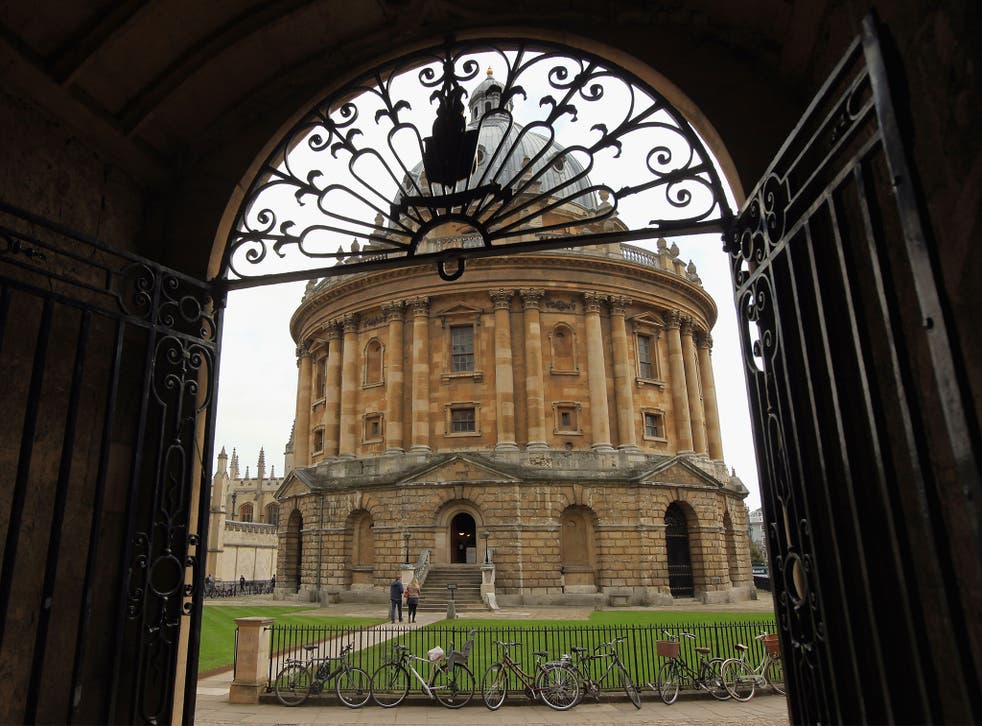 Oxford University is considering opening its first foreign campus in direct response to the UK leaving the European Union.
The former director of the French ministry for education, Jean-Michel Blanquer, confirmed French authorities and institutions were working to bring the UK's most revered universities to France and said officials had also spoken to representatives from the University of Warwick.
According to The Daily Telegraph, Oxford University has been informed that such a campus would automatically obtain French legal status and would therefore continue to receive EU funding after Brexit.
If the plans between Oxford and what The Daily Telegraph describes as "leading institutions" in France come to fruition, then construction of a new Oxford University campus in the French capital could begin as early as 2018.
A decision has yet to be reached, but a spokesman for Oxford said: "Oxford has been an international university throughout its history and it is determined to remain open to the world whatever the future political landscape looks like."
The possibility that Brexit could lead to European research funding being withdrawn from UK universities has been described as a "disaster", by academics.
In addition, universities fear that lack of access to Europe will make them less attractive to potential students and staff members.
Last month, Oxford University's head of Brexit strategy Professor Alastair Buchan said being in Europe meant the university could "play in the top league".
At an Education Select Committee meeting he said: "This a Manchester United problem isn't it?"
"The idea that Manchester United would not recruit players and wouldn't have fans and wouldn't play abroad really means that we have got to do three things.
"We have got to be absolutely sure we are open. Every student and every staff member that comes to Oxford is a benefit for this country because we recruit quality, people that play in the top league."
Speaking to The Daily Telegraph, Mr Blanquer said: "The idea is symbolic, to say after Brexit: 'we want to build bridges and that academic life is not totally dependent on political problems'.
"We want to say to British universities: 'it can be a win-win game for you'. To have high quality institutions from the UK working in our territory, interacting together in terms of research and collaboration.
"We are at the beginning of the process, so that by 2018, we are in a position to guarantee these things. The main idea is to get European funding through co-operation with the UK and other European institutions.
UK news in pictures

Show all 50
A spokesman for the Department for Business, Energy and Industrial Strategy said: "The UK is home to some of the world's best universities and research institutions, and we intend to secure the best possible outcome for the UK's research base as we exit the EU.
"We have already taken steps to provide assurances by committing to underwrite Horizon 2020 grants bid for prior to the UK's departure from the EU and put science and research at the heart of our Industrial Strategy with an extra £2bn investment per year - and will seek agreement to continue to collaborate with our European partners on major science, research and technology initiatives."
Join our new commenting forum
Join thought-provoking conversations, follow other Independent readers and see their replies