Papa John's investigating claims of £250,000 Eat Out to Help Out fraud
Staff allegedly told to record fake meals to claim taxpayer money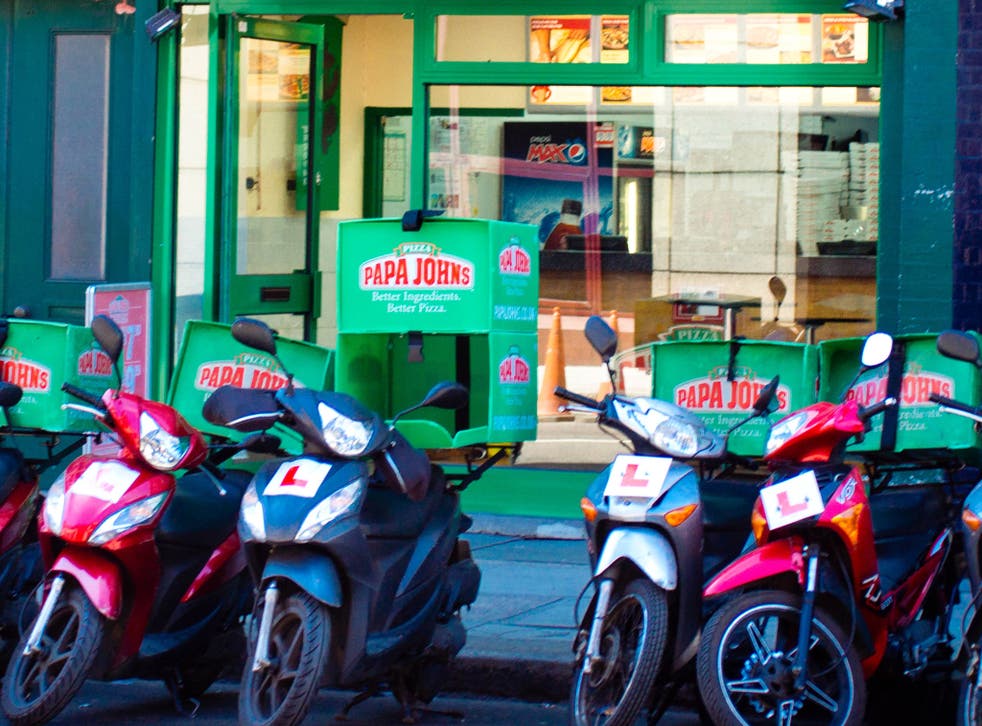 Takeaway pizza chain Papa John's is investigating allegations that hundreds of thousands of pounds of taxpayers' money was fraudulently claimed by a franchisee during the Eat Out to Help Out scheme.
An investigation by the Daily Mail alleged franchise owner Raheel Choudhary claimed more than £250,000 in fake meals during the government scheme to support restaurants.
Mr Choudhary has denied all allegations made against him, saying in a statement: "We are confident that we were fully compliant with the criteria set by the government."
The UK arm of the American pizza giant said it had begun investigating the claims.
"We will be extremely concerned and disappointed if they prove to be true. All of Papa John's UK stores are run by franchisees and we made it very clear to all franchisees that we felt it unlikely that they would be eligible to participate in Eat Out To Help Out," a spokesperson told the BBC.
"It is important that our investigation is completed fully before drawing any conclusions, but if any franchisee participated improperly in [the shceme], they will have been in breach of their franchise agreement with us, and we will require them to make things right."
According to the Mail investigation, staff were instructed by Mr Choudhary to record thousands of fake meals across 57 branches, many of which were not eligible for support under the restaurant scheme due to being takeaway-only.
The fake meals were reportedly recorded as having been paid for with vouchers because there was no money to account for payments.
The Mail has claimed to have seen sales reports suggesting the amount of voucher payments in five of Mr Choudhary's branches went from almost zero in the two months prior to the launch of the scheme to more than £23,000 while it was under way.
The Eat Out to Help Out scheme aimed to boost the ailing hospitality sector by offering to pay up to half of a diner's meal up to £10 when eating at participating restaurants throughout most of August.
Responding to the allegations of fraud, an HMRC spokesperson said:  "It's our duty to protect taxpayers' money and we will not hesitate to act against those who attempt to break the rules.
"We have built checks into the Eat Out to Help Out scheme to prevent fraud and protect public money, and will check claims and take appropriate action to withhold or recover payments found to be dishonest or inaccurate."
Register for free to continue reading
Registration is a free and easy way to support our truly independent journalism
By registering, you will also enjoy limited access to Premium articles, exclusive newsletters, commenting, and virtual events with our leading journalists
Already have an account? sign in
Register for free to continue reading
Registration is a free and easy way to support our truly independent journalism
By registering, you will also enjoy limited access to Premium articles, exclusive newsletters, commenting, and virtual events with our leading journalists
Already have an account? sign in
Join our new commenting forum
Join thought-provoking conversations, follow other Independent readers and see their replies