Paramedics attacked by member of public 'for parking ambulance next to his car' in Birmingham
Medic involved tells The Independent people who assault ambulance workers should receive automatic jail sentences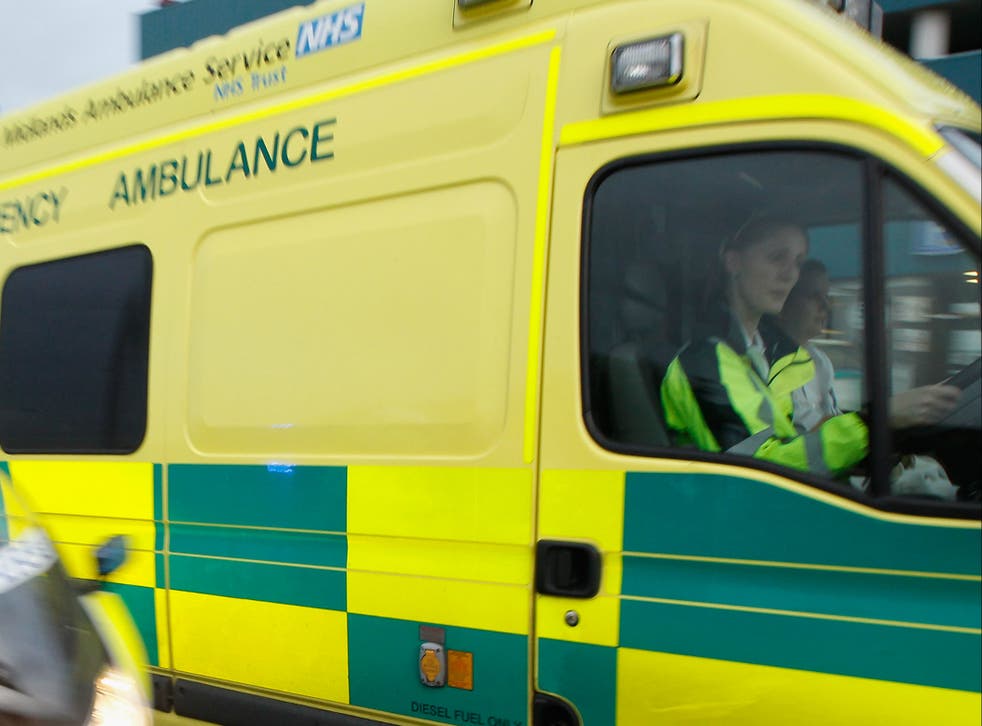 A paramedic and her colleague were attacked by a member of the public after parking their ambulance in a residential street in Birmingham.
Tasha Starkey told The Independent she was responding to an emergency call from a woman in her sixties suffering chest pains in the Sparkhill area of the city when the incident happened on Friday.
The paramedic said she and her crewmate were threatened and verbally abused by a man, who has not been identified, because they had parallel-parked their ambulance next to another vehicle. They had not blocked the road, she said.
UK weather: Met Office forecast Saturday 3 March
And she said they were forced to call the police when the man became aggressive, hitting Ms Starkey's crew mate on the arm.
West Midlands Police said a 49-year-old man was arrested "on suspicion of common assault and a public order offence". "He was questioned and later released having been cautioned," a spokesman told The Independent.
But with this incident coming as just the latest in a series of run-ins between paramedics and members of the public, Ms Starkey said she felt "extremely upset, disappointed and let down" by the decision not to charge the man.
Ms Starkey tweeted about how hard it had been to get to work on Friday. Hours later, she tweeted that she and her crewmate were 'threatened, verbally abused... [and] my crewmate was assaulted'
Ms Starkey said the mental trauma was more upsetting than the physical ordeal, and that she was grateful for the on-board CCTV on the ambulance: "The threats to be beaten will stick with us for a while."
And she called for automatic jail sentences for people making threats to kill, assaulting or spitting at ambulance crews. Verbal abuse of paramedics should mean a "hefty fine or community service", she said.
"I love my job but it seems the punishments are so minor when the stress and upset to us is so great," she said.
UK news in pictures

Show all 50
The assault had left her "very tired, sad and generally feeling unsupported by the lack of justice."
Attacks on emergency crews are happening every day, Ms Starkey said, adding: "But if we don't fight for change, nothing will ever happen."
West Midlands Police Superintendent Paul Minor said the man responsible for the attack had admitted being verbally aggressive and striking one of the paramedic's arms. "The man had no previous convictions and in this case a police caution was deemed the most appropriate outcome. However, a caution is not a 'let-off' or a slap on the wrist. Cautions are legitimate criminal justice outcomes, with real sanctions attached, and have long-term implications, such as notification on pre-employment checks."