Parents of 'Jihadi Jack' Letts claim he has mental health condition and is not fighting for a terrorist group in Syria
John Letts and Sally Lane told how they were arrested by counter-terror police after trying to send their son money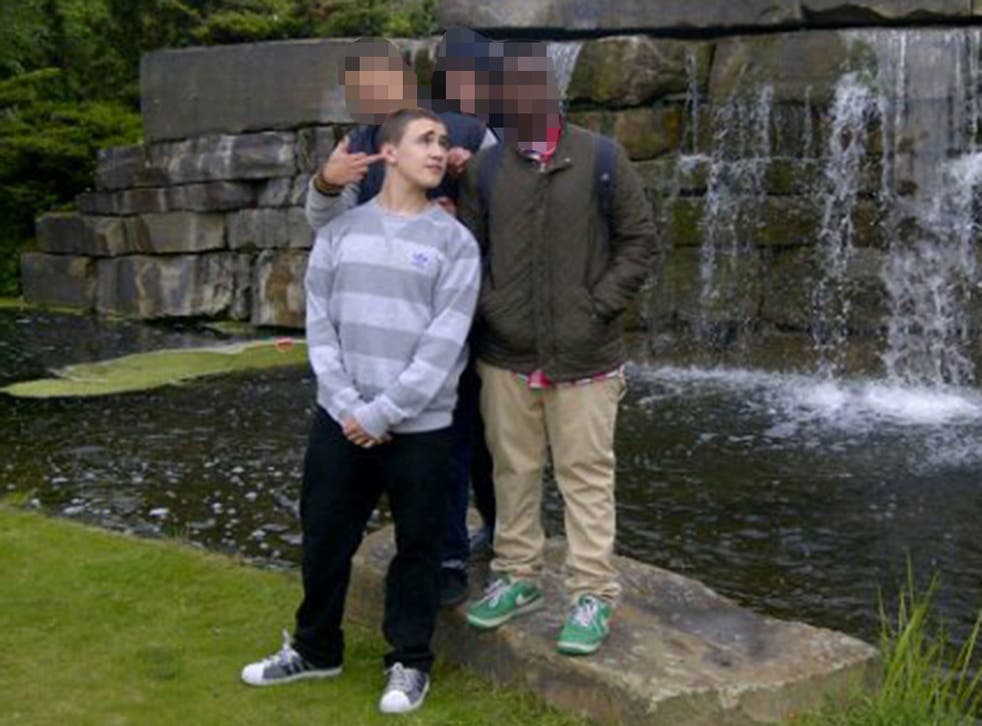 The parents of Jack Letts, the young British man dubbed "Jihadi Jack" after travelling to Syria, have said he is mentally ill.
The 20-year-old has denied fighting for Isis but told The Independent he supports Sharia law and left the UK to "take down the Syrian government" and leave dar al kufr – the "land of disbelievers".
His mother and father, from Oxford, have continually denied he is an extremist and insist he is carrying out humanitarian work.
In an interview with Channel 4 News, they revealed Jack suffers from obsessive compulsive disorder (OCD) and said they fear he "won't get out alive".
Fighting back tears, his mother Sally Lane said: "I'd like him to come home."
John Letts, his father, added: "I think it'll probably end really badly, I don't want it to end badly. He's my first son."
They told how they were arrested on terrorism charges after attempting to send Jack money for new glasses and food.
"If you know he's in danger or can't see straight, what parent isn't going to try get their child a pair of glasses if he can't see straight," Mr Letts said.
"I'm furious really. I'm very upset. I think it's crazy that we can't send a penny to our ill son to help him get out or to help him in any way because we'll be seen as supporting terrorism."
Questioned about Jack's beliefs, the couple said he converted to Islam as a teenager and started learning Arabic, around the time he dropped out of school.
They believe the religion helped him manage his "really severe" OCD and claimed that although he was concerned about the killing of civilians by the Syrian regime, he was not a radical.
"We have directly asked him. We know he won't lie about his religion because anything to do with his religion he thinks he'll go straight to hell," Ms Lane said.
Jack travelled to Syria in 2014 after telling his parents he was going to study Arabic in Kuwait.
In an interview via a messaging app with The Independent last month, he said he "wanted to spread the religion of Allah and to help Muslims".
"I'm not Isis, but I believe in the Sharia," he added. "I believe we should follow Islam how the first Muslims did."
British jets prepare for air strikes in Syria

Show all 10
Claiming he had seen children killed in air strikes by the US-led international coalition he called David Cameron an "evil creature" and accused allies of trying to kill all Muslims.
"Isis has huge mistakes, I don't deny that, but the coalition has far worse mistakes," Jack said.
He declined to say where exactly he was, a detail he has also not told his family, but a photo posted on his Facebook page appeared to show him at the Tabqa Dam, 25 miles from the Isis stronghold of Raqqa.
South East Counter Terrorism Command said it was investigating media reports about Jack's activities in Syria and confirmed his parents' arrest, without naming them.
"We can confirm a 55-year-old man and a 53-year-old woman, from Oxford, were arrested on suspicion of sending money to Syria which could be used for terrorism purposes," a statement said. They were bailed until 17 February.
Additional reporting by PA
Register for free to continue reading
Registration is a free and easy way to support our truly independent journalism
By registering, you will also enjoy limited access to Premium articles, exclusive newsletters, commenting, and virtual events with our leading journalists
Already have an account? sign in
Register for free to continue reading
Registration is a free and easy way to support our truly independent journalism
By registering, you will also enjoy limited access to Premium articles, exclusive newsletters, commenting, and virtual events with our leading journalists
Already have an account? sign in