Pavement parking could be banned across England to make life easier for pedestrians
Cars parked on footways 'present a clear safety risk', says Grant Shapps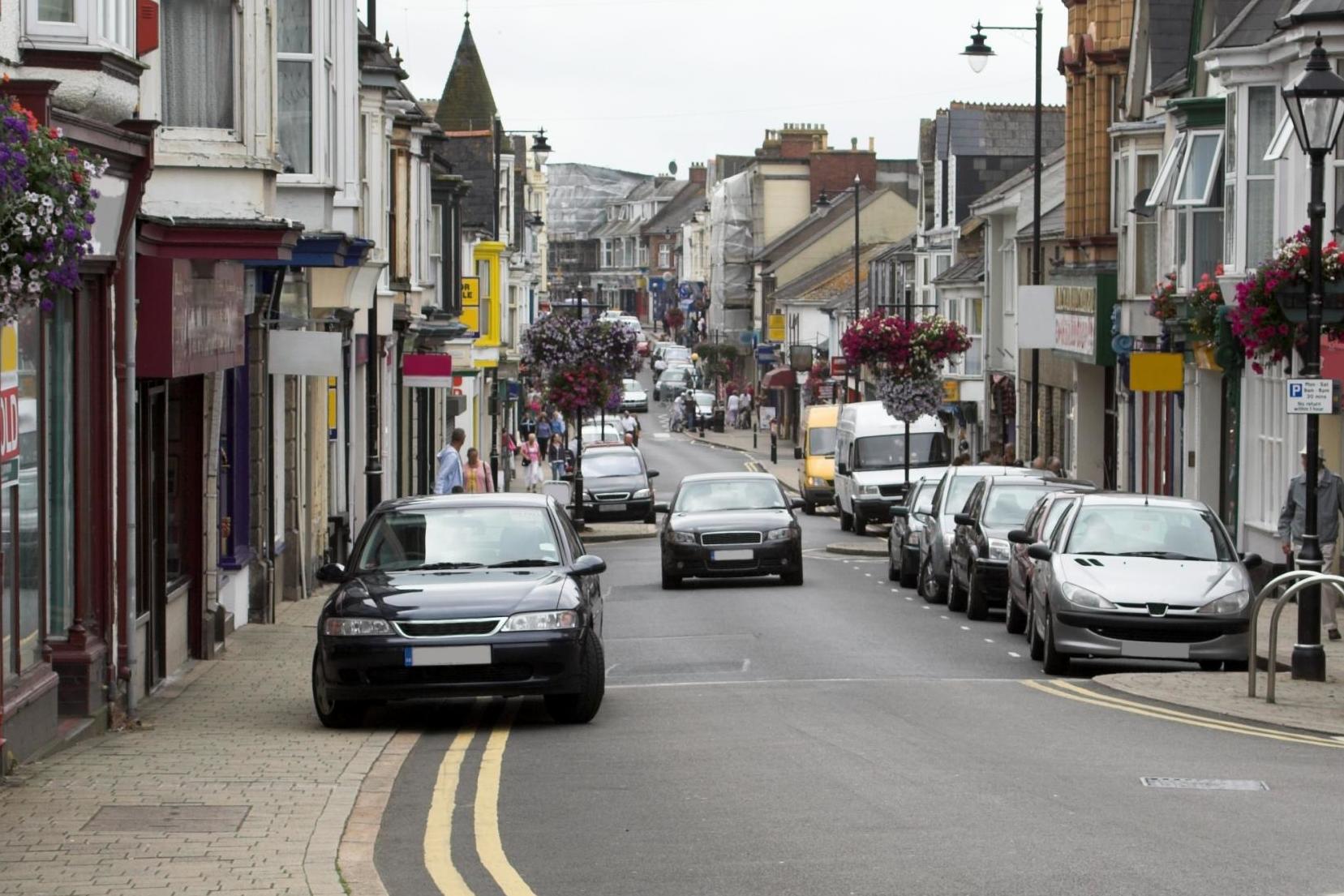 Motorists could be fined for parking on pavements across England under government plans to make walking easier for disabled people and parents pushing prams.
The Department of Transport (DfT) is launching a consultation on whether to ban the practice nationwide or give local councils more power to tackle the issue.
Pavement parking has been banned in London since the 1970s but outside the capital it is only prohibited for lorries.
It follows a report by the Commons Transport Select Committee last year which heard that the worst cases effectively trapped disabled, elderly and vulnerable people in their homes.
Recent research from charity Guide Dogs indicated that 32 per cent of people with visual impairments and 48 per cent of wheelchair users are less keen to go out on their own because of antisocial pavement parking.
"This has impacted more people during the pandemic, with blocked pavements affecting everyone's ability to physically distance," said Stephen Edwards, director of policy and communications at walking charity Living Streets.
However the AA warned a ban would have "unintended consequences". Jack Cousens, head of roads policy, said: "As we have seen over the past few weeks with road closures and narrowed roads, councils have acted with little consultation and in many cases lost confidence of the communities they serve.
"Local authorities should make a street-by-street assessment and where pavement parking is allowed, markings should show how much pavement can be used.
"While councils have always had the powers to tackle problem parking, it would be typical if the only time they act is when there is fines income to be had from it."
Three options are being considered during the consultation: extending the London-style ban nationwide, making it easier for councils to prohibit pavement parking and giving councils the power to fine offenders. Fines in London range from £80 to £130 depending on the seriousness of the offence.
The Local Government Association welcomed the move, describing pavement parking as "one of the biggest complaints from pedestrians" along with damaged pavements.
Its transport spokesman David Renard, the leader of Swindon Council, said: "The LGA has long called for the ban on pavement parking to be extended to all areas of England, with councils able to make exemptions. This measure should make walking more attractive and safer for everyone, including vulnerable users."
The DfT stated that any measures will need to "ensure the free flow of traffic and access for the emergency services".
Announcing the consultation, transport secretary Grant Shapps said: "Parking on pavements means wheelchair users, visually impaired people and parents with pushchairs can be forced into the road, which is not only dangerous, but discourages people from making journeys.
"A key part of our green, post-Covid recovery will be encouraging more people to choose active travel, such as walking, so it is vital that we make the nation's pavements accessible for everyone.
"Pavement parking presents a clear safety risk when parked cars occupy the pavement and force vulnerable pedestrians to move into the road."
Meanwhile the government has announced new rules to prevent rogue private parking firms issuing unfair parking tickets to motorists.
Communities secretary Robert Jenrick put forward proposals for a maximum cap for parking fines, a 10-minute grace period before a late fine can be issued and a requirement for parking firms to clearly display pricing and terms and conditions.
"These new measures will put a stop once and for all to rogue parking firms using aggressive tactics and handing out unfair parking tickets with no right to appeal, while also boosting our high streets by making it easier for people to park near their local shops without being unfairly fined," he said.
Additional reporting by Press Association
Join our commenting forum
Join thought-provoking conversations, follow other Independent readers and see their replies