Passports for profit: British company to make 'disgusting amounts of money' from controversial EU passport sale
Cahal Milmo
Thursday 30 January 2014 09:26 Comments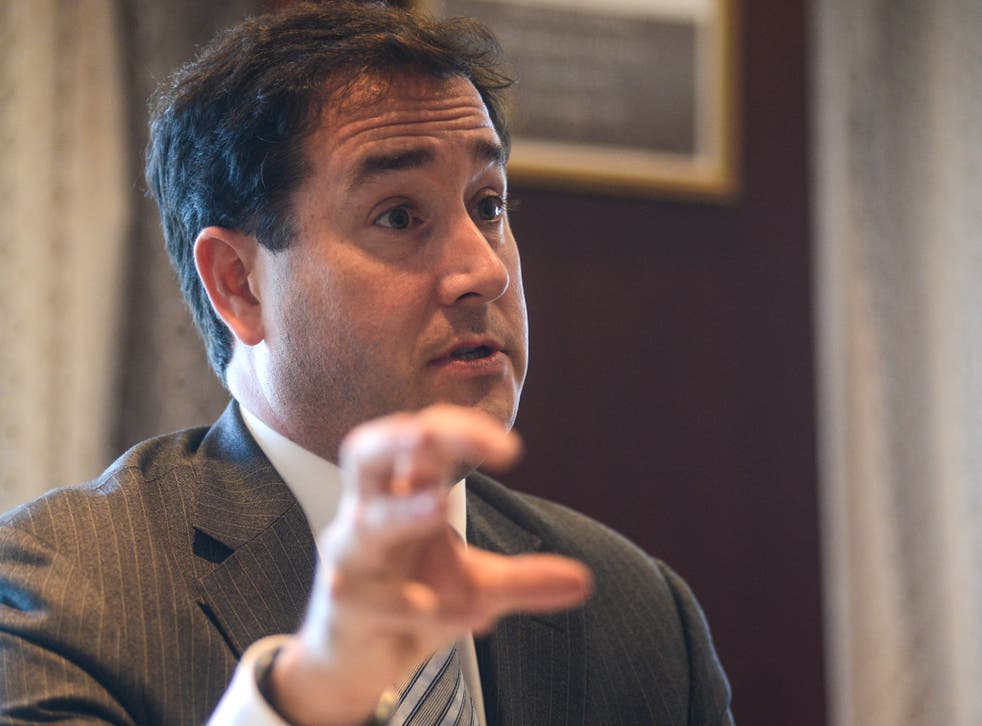 A British company has been accused of making "disgusting amounts of money" from a controversial scheme by Malta to sell European Union passports to tycoons and celebrities ranging from a former Formula One world champion to a Chinese billionaire.
Henley & Partners, a private company registered in Jersey which specialises in "citizenship solutions", stands to make at least €60m (£49m) from its role as the designer and principal contractor for the scheme, which will sell passports for €1.15m a piece.
The programme, which is due to begin processing its first applicants next month and will provide a right to reside anywhere in the EU, including Britain, has attracted sharp criticism both within the Mediterranean island and abroad.
David Hanson, the shadow immigration minister, told The Independent he had "significant concerns" about the scheme because it offered a right to live in any EU country although the legality of the practice was questionable.
The EU Justice Commissioner, Viviane Reding, has sharply criticised the scheme, adding: "Citizenship must not be up for sale."
Despite opposition and legal challenges, the Maltese government has vowed to press ahead with its plans to sell a total of 1,800 passports and generate a €1bn investment fund for the heavily indebted island by targeting "ultra-high net worth individuals worldwide".
H&P's Canadian chief executive Eric Major has said the company has received "hundreds" of expressions of interest. It is understood they came from individuals including a Formula One champion, a pop singer, a South American footballer and a Chinese billionaire who visited the island last week.
Several countries, including Britain and Austria, already offer a path to citizenship for wealthy foreigners in return for substantial investment. But unlike other countries, Malta is offering a passport within months with a minimal requirement for individuals to be resident.
In an attempt to allay concerns from Brussels, the country's government said applicants would now need to rent or buy a property on the island for 12 months prior to gaining citizenship.
Industry experts described the terms of the scheme, which also provides the right to visa-free travel to 69 non-EU countries, including the United States, as a "game changer".
One citizenship consultant said: "This frankly blows the opposition out of the water. There will be queues around the block."
Critics have highlighted the role being played by H&P, which will be one of several companies marketing the scheme but will also take charge of performing due diligence on each applicant to meet a promise that "only highly respectable clients will be admitted" to Maltese citizenship. A senior Maltese MP told The Independent the arrangement presented a clear conflict of interest, despite assurances from H&P that it has built "Chinese walls" to ensure that its sales executives have no contact with staff in charge of producing a "risk-weighting assessment" on each client.
This document is then passed to a newly founded Maltese government agency, Identity Malta, which will make the final decision on whether to grant a passport based on the assessment and other tests. If Identity Malta rejects the application, H&P, which has a 10-year exclusivity deal with the Maltese government, does not receive its commission. Under its contract, H&P receives a commission of 4 per cent of the investment made by each main applicant – a €650,000 payment to a new economic development fund and a €150,000 investment in government bonds.
Applicants must also undertake to spend at least €350,000 on a property to be kept for at least five years. A further contribution of €25,000 is payable for the spouse and young children of the applicant, rising to €50,000 for adult children and the grandparents of each spouse. As well as receiving its 4 per cent, H&P will charge client fees of €70,000 per main applicant, plus an additional €10,000 to €15,000 per spouse or dependant.
A conservative estimate that H&P will directly sell 10 per cent of the 1,800 places available and take its commission on the remainder would mean the company would net revenues of €64m. Critics say that figure could easily rise to several hundred million euros if the company secures a larger share of the applications.
Jason Azzopardi, home affairs spokesman for the opposition National Party, which has vowed to revoke all passports issued under the scheme if it is re-elected to office, said: "No other country, anywhere, has divested itself of its sovereignty to administer proper citizenship programmes to a private company, as has happened in this case. "The huge amounts of money this company will reap on the back of the sale of my country's citizenship are simply disgusting. There is a clear conflict of interest here. Henley have designed and marketed this scheme but are also in charge of performing the due diligence. It is the equivalent of saying to an examiner the more students who pass the exam, the more he or she will get paid."
Both H&P, which set up a similar citizenship-by-investment scheme for the Caribbean state of St Kitts and Nevis, and the Maltese authorities have stoutly defended the passports programme, saying it will apply world-class standards of scrutiny to each applicant and provide a long-term investment in the island.
Hugh Morshead, the chairman of H&P, denied that the company stood to make excessive profits out of the scheme. He said: "We are talking about millions of pounds of upfront investment and years of experience and top-level expertise that is put into this scheme.
"We are taking a lot of risks, as the political debate around the programme now shows, and this must be adequately rewarded over time. After all, we want to remain a profitable business even though we work for the benefit of countries."
Mr Morshead added that the system of Chinese walls put in place by the company was akin to the divisions in a bank that deals in both investment banking and private banking. He said: "This is tried and tested. Why should this be any different here?"
In an attempt to allay concerns, the Maltese authorities have set out details of the four levels of due diligence, which include the use of specialist security contractors such as the US-based Kroll, or the British firm GPW, to investigate applicants.
Such firms employ former police investigators, intelligence officers and financial experts to scrutinise individuals' backgrounds. Checks will also be made by Malta's own state agencies via organisations such as Europol or Interpol. It is likely they will not be short of work. It is understood that potential applicants have emerged from Libya and Syria, prompting H&P to disclose that further enhanced checks would be made of "politically exposed persons".
The European Commission today held talks with the Maltese authorities over its concerns that citizenship schemes need to provide "genuine links to the country" concerned.
The approach follows a vote in the European Parliament which overwhelmingly backed a motion calling on Malta to stop the scheme. Mr Hanson said: "I would ask the Home Office what approaches it has made to Malta to clarify the position over the scheme and the ability for individuals to gain entry to European Union countries through the back door. At the moment it appears that if you pay the money, you get the passport."
The scheme is in stark contrast to Malta's attitude to less-moneyed visitors. The EU's smallest state was last year fined by the European Court of Human Rights after it was found that some of the thousands of migrants who land on its shores from North Africa were kept in conditions that amounted to "inhuman or degrading treatment".
The country, which receives the highest number of asylum applications in the world per capita, has a policy of detaining undocumented migrants for up to 18 months, housing them in crowded detention centres.
Register for free to continue reading
Registration is a free and easy way to support our truly independent journalism
By registering, you will also enjoy limited access to Premium articles, exclusive newsletters, commenting, and virtual events with our leading journalists
Already have an account? sign in
Join our new commenting forum
Join thought-provoking conversations, follow other Independent readers and see their replies