Payday lenders target vulnerable over Christmas
Investigation identifies firms that want to encourage festive spending sprees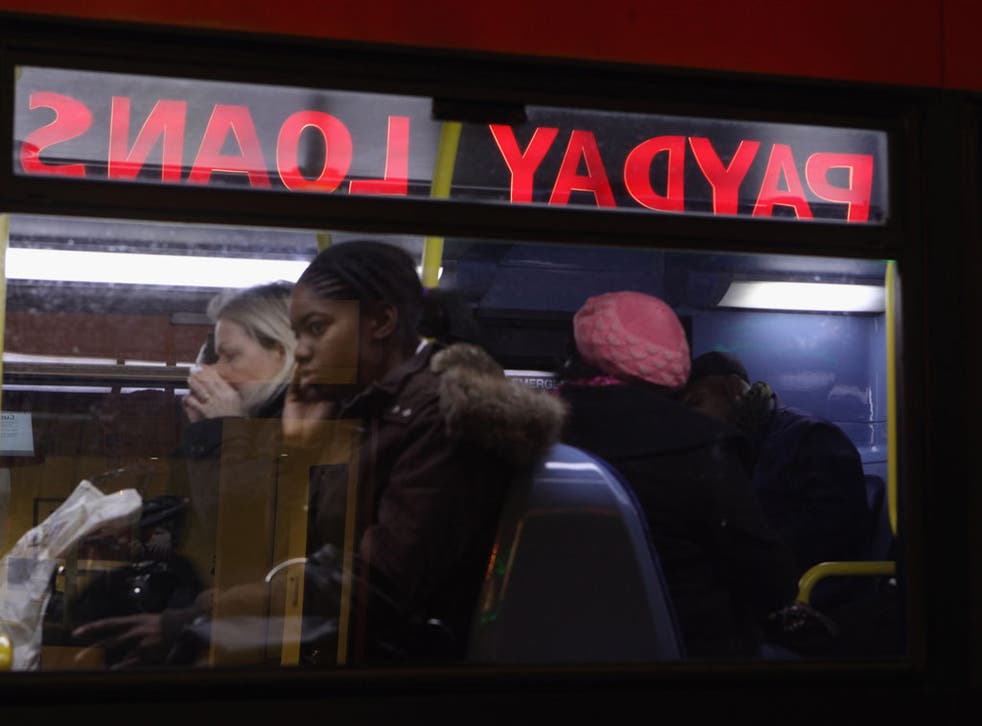 Aggressive payday lenders are planning to cash in on the vulnerable this Christmas by encouraging them to take out expensive short-term credit.
An Independent investigation has discovered a whole host of unscrupulous lenders which are already encouraging people to make it the season of "spend, spend, spend".
At payday lender Uncle Buck's website, visitors are told to "join in the holiday festivities without a second thought to the cash in your bank account." Elsewhere on the site the lender says: "Be sure to spread Christmas cheer by taking out a payday loan".
The cost of spreading Christmas cheer at Uncle Buck is a mere 4,248.9 per cent APR. Meanwhile, at the ChristmasCashLoans site visitors are offered "handy cash help at cheap and friendly interest rates". At 1,940.5 per cent the seasonal loans are neither cheap nor friendly.
At ChristmasLoans we are told the cash borrowed – at 2,670.8 per cent – can be used for anything, "such as buying clothes and even a party". A plethora of other sites are encouraging people to borrow cash "and have a good time", as PaydayExpress puts it.
But encouraging people to spend money they can't afford to repay is against the rules. Under the terms of their consumer credit licence, lenders must check whether customers can afford to borrow and outline the fees if they don't pay back the loan on time.
Charities and ethical lenders have warned of the dangers of taking out short-term credit to cover the cost of Christmas.
June Walker, chief executive of Glasgow Credit Union, said: "Covering the cost of Christmas on top of everyday bills can be a struggle, and unfortunately some people turn to payday lenders without realising the high cost of this type of borrowing.
"We've seen customers with several short-term payday loans that have spiralled out of control. They end up paying 4,000 per cent APR and borrowing from one payday lender to pay off another – it's a vicious circle."
Una Farrell of the StepChange Debt Charity said: "Those offering high-cost credit know that some people feel they have nowhere else to turn.
"I would urge anyone considering using credit at Christmas to think about ways of cutting down their spending. They should not be tempted by high-cost credit that can be accessed at the click of a mouse."
Neera Sharma, assistant director of policy at the children's charity Barnardo's, said: "Seasonal pressures or a home emergency lead many of our families into the arms of high-cost credit providers at Christmas.
"Doorstep lenders, for instance, tend to call a few weeks before Christmas to encourage people to borrow to pay for their festivities.
"But we're noticing more payday lenders are targeting families on benefits. They only lend to those with a regular income but are defining benefits as an income coming in.
"Most of our families live below the breadline, getting by on an average £12 a day to live on. They clearly can't afford to take out high-cost credit, but once they do, they end up getting trapped into a cycle of debt."
Last week a Which? report revealed that almost half of those borrowers who take out a payday loan find they cannot afford to repay it.
Meanwhile research by VoucherCodes showed that almost half those who put Christmas on credit last year are yet to pay off their seasonal loans.
The Office of Fair Trading is currently investigating the payday lending and high-cost credit industry, examining accusations of irresponsible lending and pushy marketing.
Join our new commenting forum
Join thought-provoking conversations, follow other Independent readers and see their replies