Woman, 88, dies after waiting four hours for an ambulance
East of England Ambulance Service previously said it has had to rely on taxis to take patients to hospital after struggling to cope with a surge in demand over the holiday period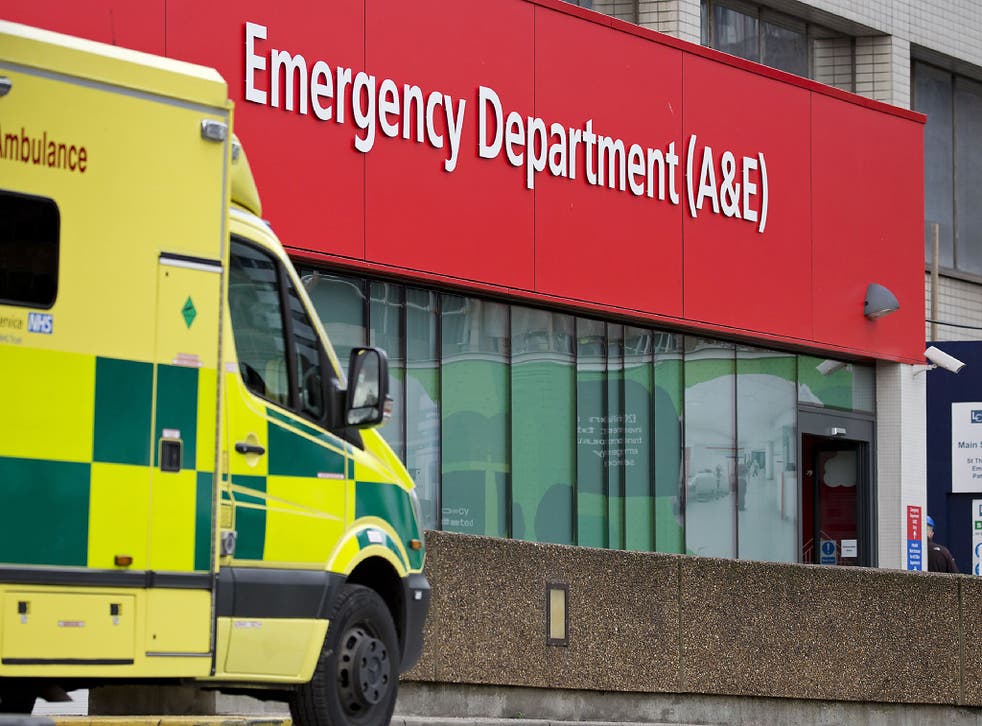 Paramedics were "devastated" to find a pensioner dead in her home almost four hours after she called an ambulance.
The 81-year-old woman rang 999 complaining of chest pains, according to a union.
Paramedics arrived hours later and had to break into her property in Clacton, Essex, but she had already died, trade union GMB said.
East of England Ambulance Service (EEAST) said crews arrived three hours and 45 minutes after the initial call.
Dave Powell, regional officer for GMB, said the paramedics were "emotional" after the incident on Tuesday.
He added: "They're devastated because they're not in the job to find people dead, they're in the job to help people and keep them alive.
"It puts enormous strain and stress on people who are working really hard as it is.
"Three hours and 45 minutes is totally unacceptable for an elderly woman on her own with chest pains.
"Something has got to be done and the Government has got to wake up to this crisis."
He added: "I'm sure this case is much more widespread than the public is aware of."
UK news in pictures

Show all 50
EEAST previously said it has had to rely on taxis to take patients to hospital after struggling to cope with a surge in demand over the holiday period.
A statement on 2 January said the service received more than 4,100 calls on 31 December and about 4,800 on 1 January.
"To put this into content, the Trust's average daily volume of calls is about 3,000 calls a day," it added.
Matt Broad, deputy director of service delivery, said on Thursday: "The Ttrust, as well as the wider NHS, is still experiencing incredibly high demand and is under extreme pressure."
In another incident an 88-year-old woman died following a seven-hour wait for a bed.
Josephine Smalley spent five hours in an ambulance and another two hours on a trolley in a corridor at Queen Alexandra Hospital in Portsmouth.
She died on New Year's Day, after having a heart attack and, previously, a stroke.
Her family called an ambulance after she suffered breathing difficulties at her home in Southsea on 30 December.
Granddaughter Jessie Hirst, 27, said the family are "devastated" and told the Portsmouth News: "She should have been at the top of the list."
Theresa Murphy, chief nurse for Portsmouth Hospitals NHS Trust, said A&E was under "significant pressure" and that a full investigation into the death will be carried out.
She said: "Mrs Smalley was seen by our clinical staff and assessed within four minutes of arriving at the emergency department.
"Her condition was monitored but unfortunately she had to wait for some time before being treated.
"We're extremely sorry for the additional distress this will have caused."
The hospital has been under increased pressure, with 24 ambulances reportedly queueing outside during New Year's Eve.
The incidents came with temperatures predicted to plummet this weekend, putting further strain on health services.
NHS England urged people to stock up on medicines, check on vulnerable or elderly neighbours and get the flu jab.
A spokesman said: "Freezing conditions are forecast in some areas and evidence shows that the risk of heart attacks, strokes and other serious breathing problems increases as temperatures plummet."
PA
Join our new commenting forum
Join thought-provoking conversations, follow other Independent readers and see their replies