Surge in violence in London jail as inmates live in cells without lighting and hot water, says report
Number of violent incidents have soared by more than 50 per cent in less than two years at Pentonville prison, say inspectors
May Bulman
Social Affairs Correspondent
Wednesday 28 August 2019 16:22 Comments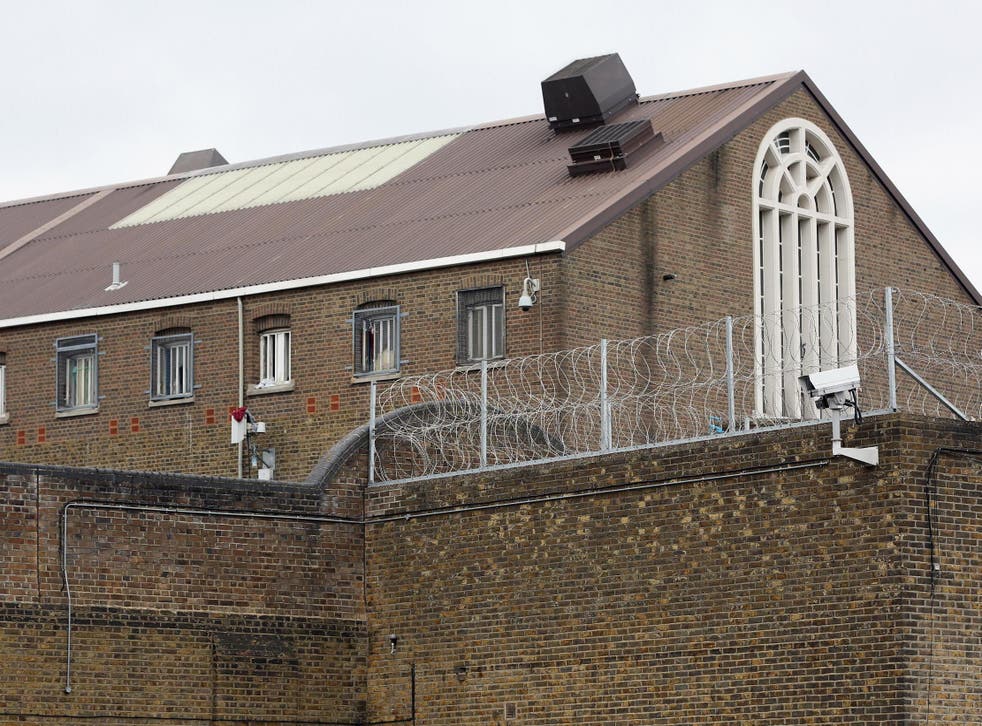 There has been an "alarming" rise in violence and drugs in one of the country's most overcrowded jails as inmates have been forced to live in cells without lighting or hot water, according to a new report.
The Independent Monitoring Board (IMB) said failure by government to give HMP Pentonville the money, care and scrutiny it has needed for years has directly contributed to the jail's decline.
Violence in HMP Pentonville has soared by more than 50 per cent since 2017, with four prison officers and around 40 inmates assaulted each week in March 2019, inspectors said.
The "lack of decency" in the prison's physical environment was deemed "incompatible" with maintaining humanity and dignity, with prisoners living in cells without lighting, hot water or functioning toilets.
Cells are also often infested with cockroaches resistant to insecticide. Self-harm as an expression of despair continued to be a daily occurrence, with reported incidents increasing by 20 per cent from 500 to 598 in a year.
UK news in pictures

Show all 50
IMB chair Camilla Poulton said: "Neither [the prison service] nor the Ministry of Justice have given Pentonville the money, care and scrutiny that it needs for years, in the IMB's opinion. The board believes this neglect directly contributed to the violence, drugs and self-harm."
The report found that although Pentonville has a resettlement function, aiming to help prisoners turn their lives around, the quick turnover of prisoners – with tens of thousands of movements in and out of the prison every year, and men staying only seven weeks on average – meant few got the help they needed to change.
Inspectors said that while other London prisons have benefited in recent years from additional resources, Pentonville had not, and that it "desperately" needed money now to raise the standard of day-to-day life for prisoners and staff.
Frances Crook, chief executive of the Howard League for Penal Reform, said: "This is a powerful report by the Independent Monitoring Board, which highlights the immense strain that Pentonville prison is under.
"Some prisons have seen significant investment, extra resources and a reduction in the number of prisoners because they have serious problems, while other jails like Pentonville are asked to struggle on with cockroaches, chronic overcrowding and disaffected staff."
The report comes after the chief inspector of prisons delivered a similarly damning assessment of the jail, saying there had been a "general failure" to meet the undoubtedly great challenges faced by the prison.
But Peter Clarke stopped short of invoking the rarely used urgent notification protocol, which is designed to bring prisons with significant failings directly and publicly to the attention of the justice minister, because he said the governor appeared finally to be getting to grips with longstanding problems.
Official figures show that across the prison estate self-harm has risen to record levels for the seventh year in a row, with 7,968 incidents of self-injury in the year to March 2019 – at a rate of one every nine minutes.
The number of violent assaults across jails in England and Wales, meanwhile, increased by 16 per cent last year and 136 per cent since 2012, which campaigners have blamed largely on the loss of thousands of prison officers in recent years.
Prisons minister Rory Stewart admits government shouldn't have cut officer numbers
A prison service spokesman said: "We are under no illusions as to the scale of the challenge at Pentonville, and the new management team has made significant improvements in the months since this inspection.
"Those changes include a new drugs strategy combining more cell searches with better addiction treatment, providing more money to refurbish cells, and appointing specialist staff members to work on reducing violence.
"In addition, this month the Prime Minister announced an extra £100m for airport-style scanners and mobile phone blocking technology to boost security and cut violence in our prisons."

Register for free to continue reading
Registration is a free and easy way to support our truly independent journalism
By registering, you will also enjoy limited access to Premium articles, exclusive newsletters, commenting, and virtual events with our leading journalists
Already have an account? sign in
Join our new commenting forum
Join thought-provoking conversations, follow other Independent readers and see their replies