People in wealthy regions live 20 years longer than those in deprived areas
Liam O'Brien Comments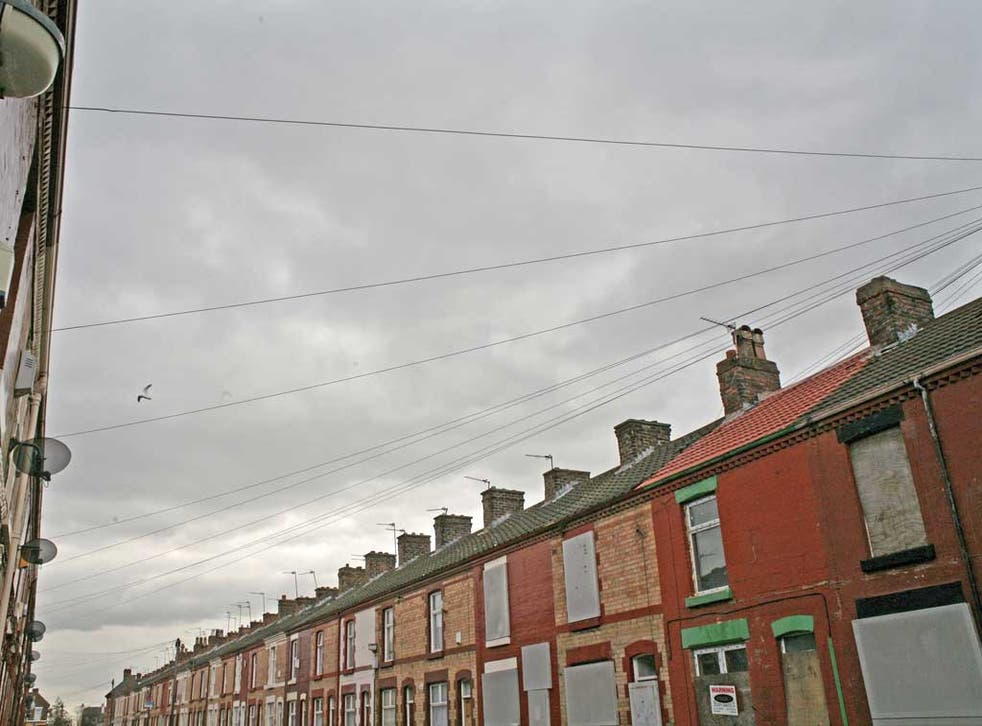 The life expectancy for people living in England's most deprived areas is up to 20 years lower than those in affluent Southern parishes.
Figures compiled by the Church Urban Fund show a significant north-south divide. Women from Toxteth and Everton in Liverpool can expect to live to 74, while their counterparts in Comberton, Cambridgeshire, have an average life expectancy of 94.
Toxteth is listed as the most deprived area in the statistics, which take into account poverty levels and residents' lifespans. In Toxteth, close to Liverpool's city centre, 62 per cent of children live in poverty. By contrast, in Camberley, Surrey, England's least-deprived area, the figure is just 6 per cent.
Alderley Edge in Cheshire, a residential area favoured by Premier League footballers, was the second-best area, and Barkham in Berkshire came third. In the list of the worst 10, Shaw Road in Oldham came in at No 2, but five of the top 10 were in Liverpool.
Councillors in Liverpool blamed the Government's cuts. Brian Dowling, Labour councillor for Anfield – the third-worst area – said: "We need jobs put back into our area," but claimed, "There are pockets of deprivation everywhere. It all takes time. I'm 100 per cent sure that in a decade we'll be way up the list."
Areas in Everton came seventh and eighth. Jane Corbett, a councillor who has lived in Everton for 34 years, said: "The cost of living is going up, and the money coming in is dropping or staying flat. Everton is an incredibly strong community where people look out for each other, but the tide is against us. "
Paul Hackwood, the chair of trustees for the Church Urban Fund, said: "We live in one of the most unequal countries in the Western world, where babies born within a few miles of one another can have widely differing life expectancies – of 10 years or more."
Register for free to continue reading
Registration is a free and easy way to support our truly independent journalism
By registering, you will also enjoy limited access to Premium articles, exclusive newsletters, commenting, and virtual events with our leading journalists
Already have an account? sign in
Join our new commenting forum
Join thought-provoking conversations, follow other Independent readers and see their replies