Average schoolgirl takes three days off each term due to period-related issues, study finds
'This research is absolutely vital in helping us to understand just how prolific and damaging period poverty in the UK,' says campaigner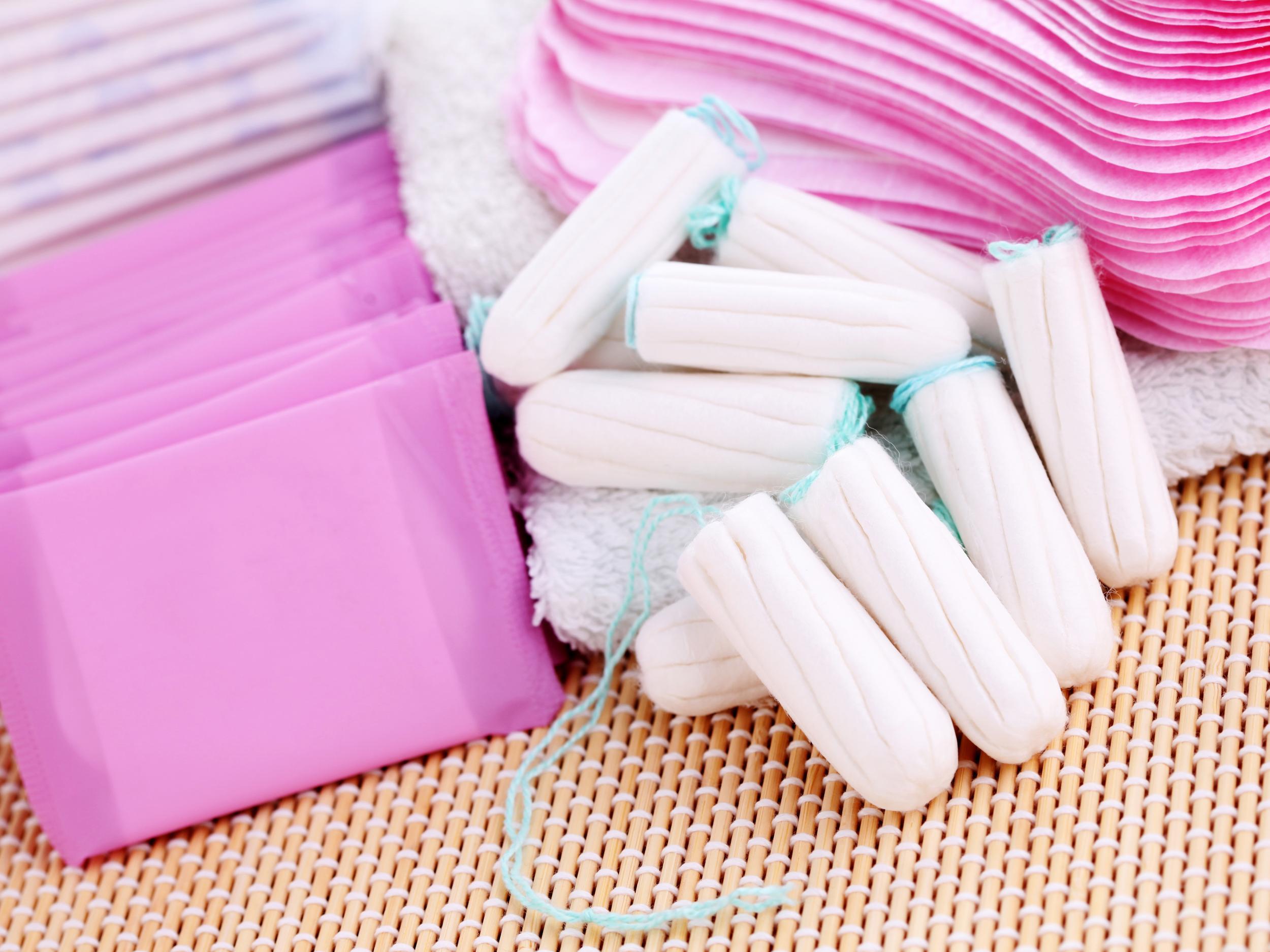 Schoolgirls take an average of three days off per term because of period-related issues, according to a new poll which found that this was the most common reason for them to be absent.
Nearly half of the 1,000 teenage girls questioned across the UK said that period poverty prevented them from doing well at school.
A third believed it held them back from achieving their ambitions and goals and five per cent said that they missed one week per term due to being on their period.
Girls are more likely to miss school for reasons linked to their periods than cold, flu, holidays or playing truant, the poll commissioned by hygiene services provider PHS Group, showed.
Of the 52 per cent of girls who said they miss school due to their period, nearly one in 10 said it was a direct result of being unable to afford or access sanitary products while 14 per cent claimed they did not feel able to talk to staff at their school, causing them to stay home.
How women around the world manage their periods
Show all 26
Despite recent government announcements on addressing period poverty, over half of respondents believed the issue was not taken seriously enough.
More than three-quarters said they would be embarrassed to ask for sanitary products or discuss periods with a male teacher and over a quarter said they would feel embarrassed about broaching this issue with a female educator.
A third of those surveyed admitted either they, or someone they knew, had been impacted by period poverty in the last 12 months.
Around five per cent said they had been unable to afford or struggled to buy sanitary products in the last 12 months - with four per cent admitting they were unable to access them entirely.
This has led to nearly one in five girls wearing sanitary products longer than they should, the poll found. Nearly one in 10 had worn something other than sanitary products and the same amount had spent their lunch or travel money on products. One per cent admitted to having to resort to theft.
Amika George, a 19-year-old student, who founded the Free Periods campaign in 2017, said: "This research is absolutely vital in helping us to understand just how prolific and damaging period poverty in the UK. The government's recent pledge to provide funding for free period products in all schools will make a real difference for those children who have been struggling to afford to manage their period, and I really look forward to seeing the positive impact of that from early next year.
"Yet, it's clear from this research that much more needs to be done in terms of education, and helping children to feel that their periods don't need to hold them back. We need to open up the conversation around menstruation because it's clear that stigma is still a huge issue and we have to find new and creative ways to tackle that."
In March, the government pledged to offer free sanitary products in secondary schools by 2020, but came under criticism from campaigners for not offering the products in primary schools. In April, the Department for Education pledged to do this.
A fifth of respondents to the latest survey said they still did not have access to free sanitary products and, although nearly one in 10 said they understood there was access to free products at their school, they were not sure where to find them.
Support free-thinking journalism and attend Independent events
Previous research found 49 per cent of girls had missed a day of school due to periods and one in 10 women aged 14 to 21 is not able to afford period products.
Girls have reportedly used toilet roll, socks and newspapers to manage their periods.
Sanitary products in the UK are classed as a "luxury, non-essential item" and taxed at five per cent – with the average lifetime cost of sanitary products estimated at £4,800.
Polling company YouGov recently found almost half of British girls have witnessed their peers being bullied and shamed about their period. The study found nearly half of girls in Britain said boys tease or joke about periods.
Join our commenting forum
Join thought-provoking conversations, follow other Independent readers and see their replies