Philomena Lee's tragic tale was made into a film starring Judi Dench - but her battle continues
Philomena Lee, the subject of an Oscar-nominated film, launches project to help find children who were forcibly adopted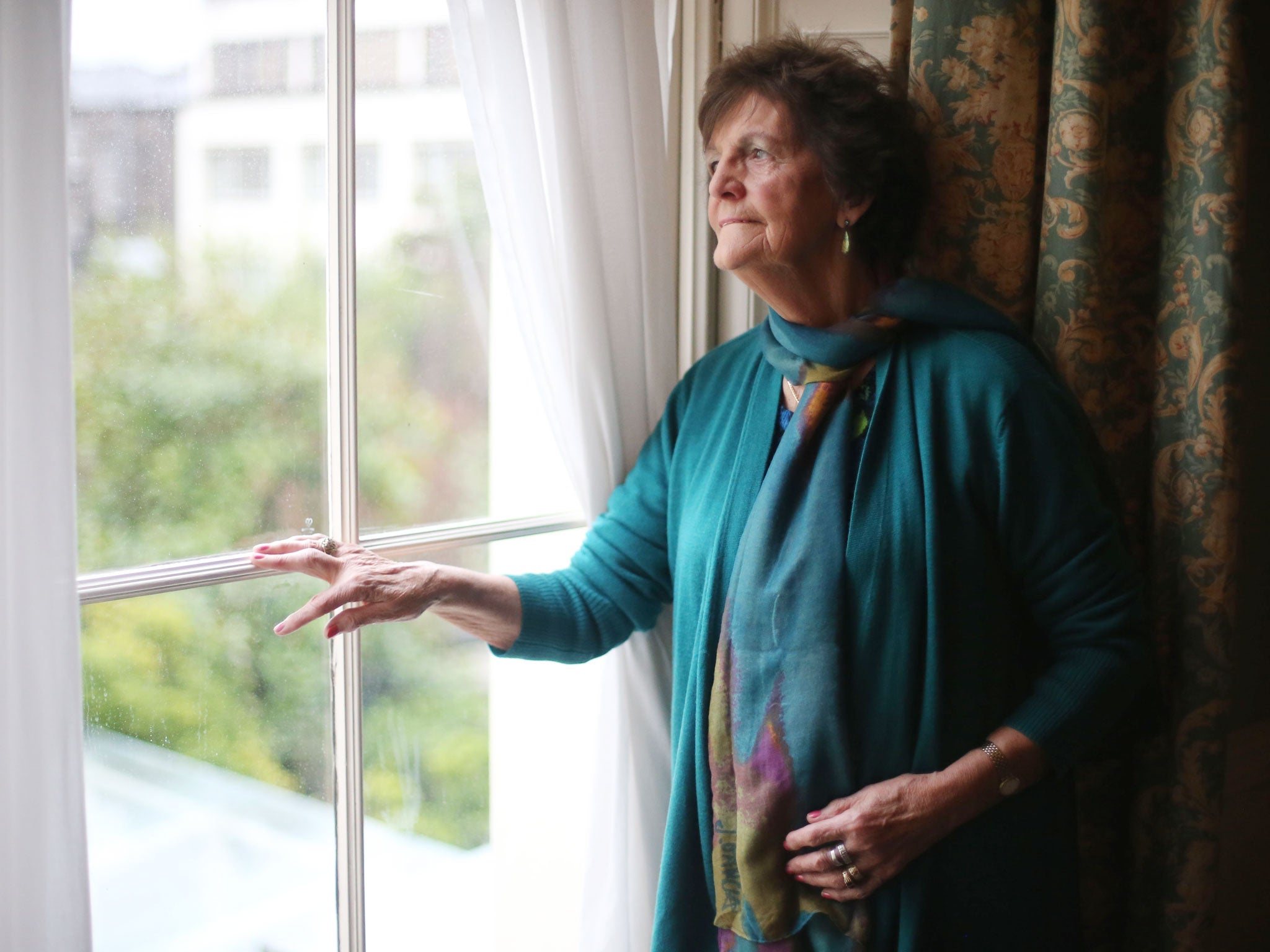 Philomena Lee, a slight, soft-spoken Irishwoman in her 80s who walks with the aid of a stick, returned to Dublin today to spearhead the latest in a long series of campaigns against clerical wrongs.
In the 1950s nuns took her son Anthony away from her because he was born out of wedlock, giving him to well-off Americans in exchange for dollars. When she went back to the convent looking for him in later life, the nuns told her they had no idea where he was.
Yet they did know, for as a young man he too returned several times to the convent in Tipperary in efforts to track down his mother. But they told him they did not know where she was. She only discovered his whereabouts after his death, when she discovered his grave in the convent grounds.
The tragic tale was the subject of a book by the former journalist Martin Sixsmith which was made into a film, Philomena, starring Judi Dench. The movie won critical acclaim and is nominated for four Oscars at next month's Academy Awards. "Judi Dench portrayed me so well," Mrs Lee said. "We met before the filming, and we got on so well. She's such a wonderful lady."
The film has put a human face on a practice which was widespread in the puritanical Ireland of the 1950s and 1960s. Campaigners estimate that perhaps 60,000 children endured forced adoptions – "taken children," as they are now being called. One estimate is that the numbers would dwarf those at the Magdalene laundries, where unwed mothers toiled in harsh conditions.
"I was reluctant to speak of it for 50 years," Mrs Lee said. "There was so much guilt and shame about unmarried mothers, I kept it a secret." The women and girls were put to work in the convent and were allowed to see their children for one hour a day.
They had few rights. The nuns required them to make a sworn declaration which read: "I relinquish full claim forever to my child and surrender him. I undertake never to attempt to see, interfere with or make any claim to the said child at any future time."
Mrs Lee's last sight of Anthony was as he was driven away from the convent, aged three, in an American car. "I was very sad, very hurt," she recalled. "I cried and cried." It took decades before she disclosed Anthony's existence to her daughter Jane, who set out to find him but could not penetrate a veil of government and church secrecy. "I was shocked when I came across all these brick walls," she said.
Mrs Lee and others have now launched the Philomena Project, which will campaign for a change in Irish law to grant access to records of more than 60,000 adoptions held by the authorities and churches. Campaigners say the UK has a relatively open regime in terms of passing on information about adopted children and their birth mothers, but that Ireland is much more closed.
One activist said: "I suspect the government will have to be dragged kicking and screaming to the UN." She added that many children were distraught to finally locate their mothers, only to find they had died. Mrs Lee said that eventually locating her son's grave "has given me such relief, such joy", adding that she now visited it often. But she said nuns had lied to her son.
"The awful fact was that he died thinking I'd abandoned him. I was looking for him, longing, longing, longing to find him," she said. "I'm so sad that he died. I thought, if only I'd met him once more, put my arms around him, gave him a hug."