Photos show dreary reality of England in the Victorian and Edwardian eras
The pictures challege the perception of a 'Golden Era' in British history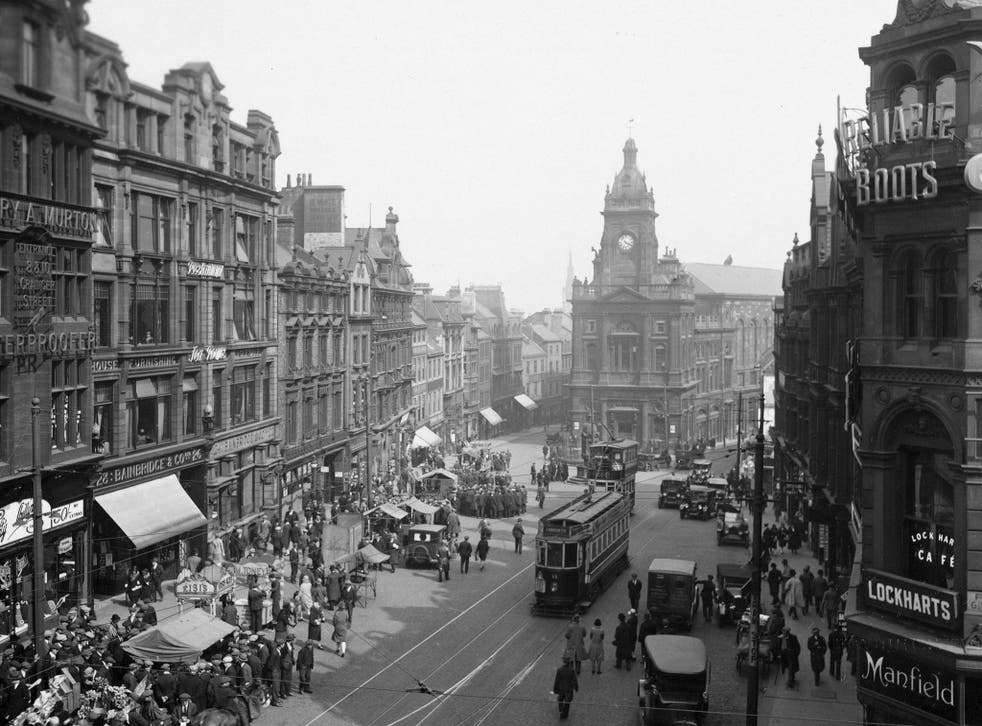 Old images of a past England have been collected for the first time in a new book.
The charming pictures in Lost England, taken between 1870 and 1930, show the country when it was a world power.
While many appear to depict quaint scenes of rural idyll, others also show the abject poverty which gripped the lives of many people the Victorian and Edwardian eras.
Others depict events of historic significance, such as the construction of the Manchester Canal.
The photographs were collected by architectural historian Philip Davies over the course of seven years, from the archives of Historic England.
Many were taken by pioneers of photography and the effects of the primitive technology are visible in some pictures – for instance, anyone moving within the frame is depicted as a blur, so sensitive was the exposure of early cameras.
Mr Davies was charmed by many of the photographs but shocked by the reality of the lives they captured: In 1840s Liverpool, the life expectancy for a boy was just 15 years old.
That such squalor existed in what many refer to as the UK's 'Golden Age' challenges this nostaligic sentiment.
"Many lives were spent in appalling conditions in the shadow of epidemics of killer diseases like typhus, cholera, TB and diphtheria," Mr Davies told the Guardian.
"I was also struck at how contemporary so many of the issues were: immigration, housing, poverty, urban sprawl, employment conditions.
"You can see these things behind the superficial attraction of many of the images."
10 most endangered Victorian and Edwardian structures

Show all 10
Many photos also show buildings which, despite their grandiosity, have since been demolished, many in the post war period when vigorous urban planning and renewal projects took place.
Lost England is out now on Atlantic Publishing
Register for free to continue reading
Registration is a free and easy way to support our truly independent journalism
By registering, you will also enjoy limited access to Premium articles, exclusive newsletters, commenting, and virtual events with our leading journalists
Already have an account? sign in
Register for free to continue reading
Registration is a free and easy way to support our truly independent journalism
By registering, you will also enjoy limited access to Premium articles, exclusive newsletters, commenting, and virtual events with our leading journalists
Already have an account? sign in
Join our new commenting forum
Join thought-provoking conversations, follow other Independent readers and see their replies