Pictures emerge of Britons arrested in Turkey as UN reports number of Isis foreign fighters has reached 25,000
The group was arrested in Hatay province on 1 April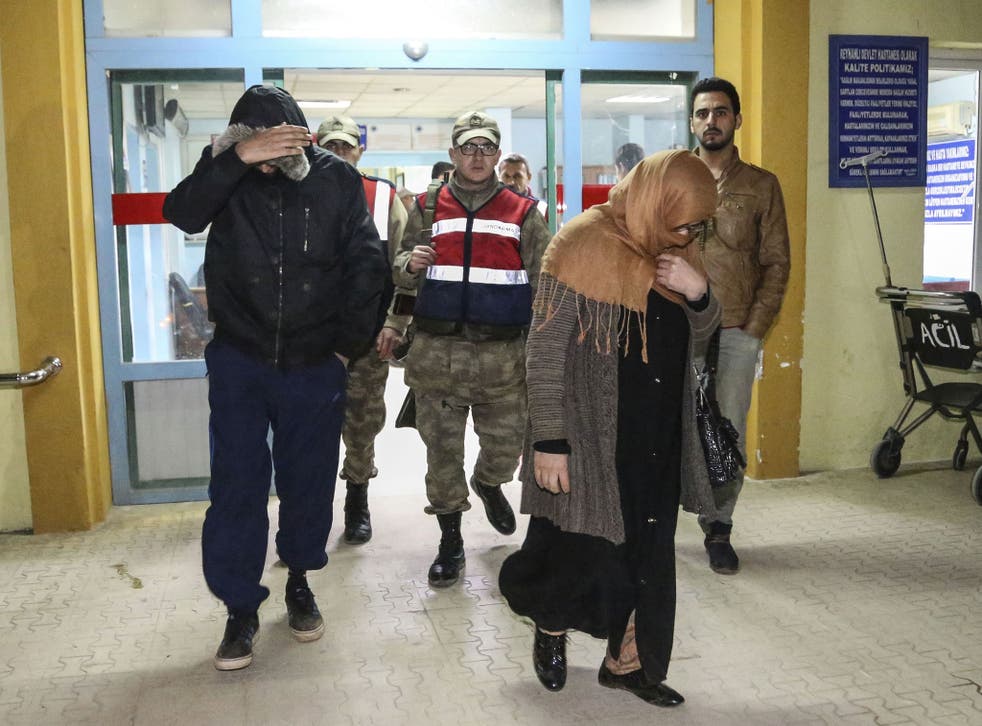 Pictures have emerged of the nine Britons detained in Turkey who were attempting to cross the border into Syria illegally.
The group, which consisted of three men, two women, and four children aged between one or two-years-old to 11, was arrested at approximately 3pm local time (1pm GMT) in Hatay province on 1 April.
A spokesman for the Turkish Army told The Independent: "Nine British people were arrested in Hatay. They wanted to enter Syria."
The Metropolitan Police believe around 600 Britons have travelled to Syria and Iraq since the conflict began, while around half are believed to have returned to the UK.
It was not known why the group were trying to go to Syria, but a number of British people intending to join Isis have chosen to travel through Turkey.
Fadi Hakura, Turkey analyst for Chatham House, told BBC Radio 4's Today programme that the recent arrests showed the Turkish government was "taking more effective measures to control the flow of fighters and supporters into Syria".
Three schoolgirls from north London travelled to north-central Syria, the de facto capital of Isis territory, in February. It is understood they were following another 15-year-old girl, Sharmeena Begum, who travelled there in December 2014.
In March, three teenagers, two aged 17 and one aged 19, were arrested in Turkey after authorities there received a tip-off from British police. They are currently on police bail.
A 21-year-old British woman was also arrested last month while standing at a bus stop in Ankara. Images on the woman's phone and correspondence reportedly indicated she was planning to travel to Isis-held territory.
In pictures: Anti-Isis protests in Jordan

Show all 15
Meanwhile the number of fighters leaving home to join al-Qaida and Isis in Iraq, Syria and other countries has spiked to more than 25,000 from over 100 nations, according to a new UN report.
Along with some 22,000 foreign fighters in Syria and Iraq, there were also reported to be 6,500 in Afghanistan and hundreds more in Yemen, Libya, Pakistan and Somalia.
The panel of experts monitoring UN sanctions against al-Qaida said in the report obtained by The Associated Press on 1 April that its analysis indicates the number of foreign terrorist fighters worldwide increased by 71 percent between mid-2014 and March 2015.
It said the scale of the problem has increased over the past three years and the flow of foreign fighters "is higher than it has ever been historically".
The number of countries the fighters come from has also risen dramatically from a small group in the 1990s to over 100 — more than half the countries in the world — including some that have never had previous links with al-Qaida associated groups.
Additional reporting by AP
Register for free to continue reading
Registration is a free and easy way to support our truly independent journalism
By registering, you will also enjoy limited access to Premium articles, exclusive newsletters, commenting, and virtual events with our leading journalists
Already have an account? sign in