Police could be replaced by private security guards at Houses of Parliament
The Government is thought to be outsourcing security screening to save money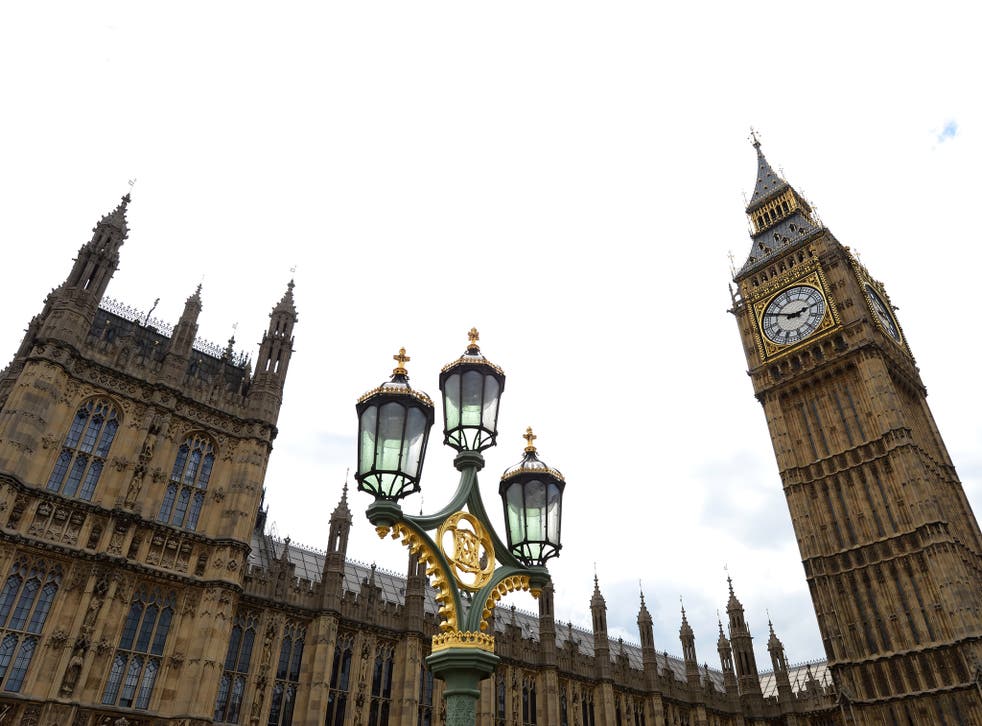 Security screening at the Houses of Parliament is being outsourced to a private contractor as part of a raft of cost-cutting measures.
The Metropolitan Police Service currently monitors all public entrances to the Palace of Westminster but officers will be replaced by a security firm in April 2015, when Scotland Yard's current contract expires.
The Met will still provide armed police and continue its other work in the Houses of Commons and Lords, while a company takes over "airport-style" searches for visitors.
Tendering is expected to start in spring next year, when the police force will theoretically be able to bit to continue the service.
Companies including G4S could be in line for the lucrative contract, which has sparked fears of a repeat of the security fiasco at the 2012 Olympics, when the firm failed to provide 10,400 security guards on time.
The move aims to make savings to the parliamentary security budget, which currently stands at £24 million.
The Met Police has a dedicated unit of more than 500 staff dedicated to the Houses of Parliament and has policed the estate since 1839.
Barry Sheerman, the Labour MP for Huddersfield, raised concerns about the change in the Commons on Wednesday.
He said there were "rumours" of privatisation but nothing had been confirmed.
The Speaker, John Bercow, said security matters could not be discussed but added: "Suffice it to say that I know about these matters and am very comfortable about the interests of the House."
When the plans were initially revealed last year, Mr Sheerman wrote that MPs feared Parliament was being "downgraded into a tourist attraction".
He said efficiency savings were causing "low morale" in parliamentary staff and cleaning contracts had also been privatised.
"To attempt to run our democratic hub as though it was a commercial enterprise is plain wrong and must be stopped," he wrote in the Yorkshire Post.
"Parliament is not an adjunct to the London Eye or London Dungeons, nor is it a Disneyland on the Thames; it is the heart of British democracy and must be treated as such."
A spokesman for the Metropolitan Police said the force was aware of the decision but declined to comment.
Register for free to continue reading
Registration is a free and easy way to support our truly independent journalism
By registering, you will also enjoy limited access to Premium articles, exclusive newsletters, commenting, and virtual events with our leading journalists
Already have an account? sign in
Register for free to continue reading
Registration is a free and easy way to support our truly independent journalism
By registering, you will also enjoy limited access to Premium articles, exclusive newsletters, commenting, and virtual events with our leading journalists
Already have an account? sign in
Join our new commenting forum
Join thought-provoking conversations, follow other Independent readers and see their replies