Police chiefs spend thousands investigating budget cuts
Exclusive: Consultants hired to find holes in the Government's controversial funding formula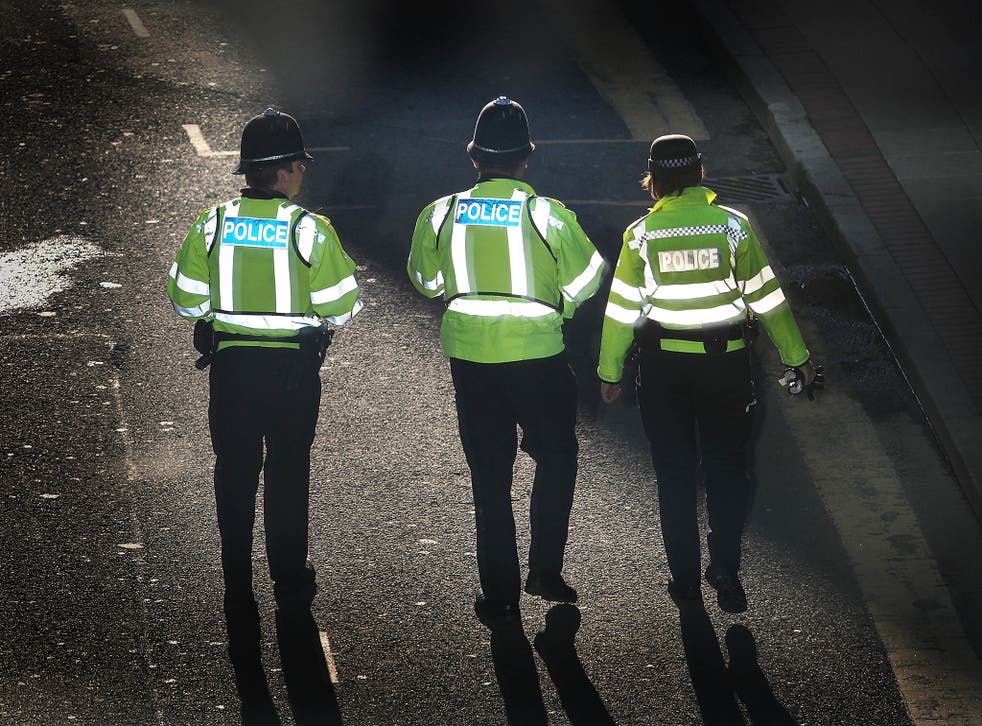 Police chiefs have had to pay out thousands of pounds to hire financial consultants and university statisticians to analyse the methodology used by the Government in its "deeply flawed" funding reforms, The Independent can reveal.
Police and crime commissioners representing five of the country's biggest forces asked the accountancy firm PwC to examine the Home Office's proposed funding formula, under which millions of pounds could be slashed from some forces' budgets.
Other forces trying to understand the Government's analysis have also had to pay a private company for access to demographic data used by the Home Office to determine nearly a third of the total grant they will receive, it has emerged.
It is also understood that crime analysts in some parts of the country have been diverted away from examining local crime data to try to make sense of the Home Office's funding analysis.
The new funding formula was announced by the policing minister Mike Penning in July in a bid to correct the "complex and opaque" way in which central government money is assigned to different forces. Critics say some forces will lose tens of millions of pounds a year.
The Independent revealed on 3 November six police and crime commissioners (PCCs) and London's deputy mayor for policing and crime had threatened legal action against the Home Office unless ministers listen to their "grave concerns".
Clive Grunshaw, Lancashire's PCC, whose force is set to lose £24.5m under the proposals, told The Independent: "The whole process has been a mess from start to finish.
"We just can't see how the Home Office has reached its conclusions. Our sums don't tally with theirs, so we are currently waiting for yet further clarification."
Dr Les Humphreys, a lecturer in criminology at Lancaster University, who has been asked by the Lancashire force to analyse the Home Office's figures, said he fears there are "fundamental flaws" in the methodology.
"If it went out to a peer review, it would come back with serious concerns about the suitability of the methodological approach," he said.
The Independent understands that PwC was asked to analyse the Home Office's formula by PCCs representing West Midlands Police, the Metropolitan Police, Greater Manchester Police, Merseyside Police and West Yorkshire Police. PwC's report concluded that the model used by the Home Office was unlikely to measure policing needs "robustly" and had "limited transparency".
Merseyside's PCC Jane Kennedy said the formula is "deeply flawed". She said: "If this process isn't halted, we will be forced to consider mounting a legal challenge in order to protect police services."
Forces are also concerned that, in order to understand the formula, they have had to buy a licence to access privately held data. Around of a third of the Home Office's funding formula is understood to be based on Acorn demographic data owned by London-based CACI, which is normally used by retailers to understand their customers.
Andrew White, chief executive of the office of Devon and Cornwall PCC, which has paid around £2,000 for the Acorn data, said: "The use of private data by the Home Office is clearly wrong. It's expensive and lacks any degree of transparency."
Mr Penning said: "If PCCs wish to carry out further financial modelling, they have access to their own statistician resource through the PCC Treasurers' Society's technical team."