'Bobbies on the beat' being eradicated by police cuts, government warned
Traditional British policing 'on its knees and facing extinction', Police Federation says
Lizzie Dearden
Home Affairs Correspondent
Wednesday 13 February 2019 01:00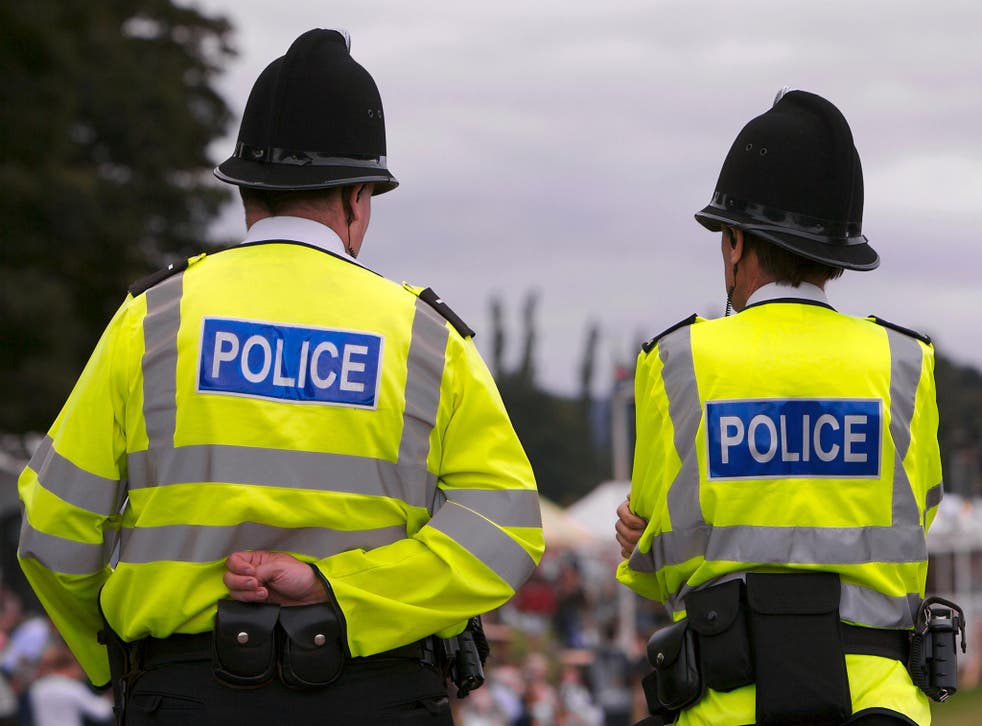 "Bobbies on the beat" are being eradicated because of police cuts and rising violent crime, the government has been warned.
Police Federation leaders said traditional British policing has been left "on its knees and facing extinction" after years of austerity.
Che Donald, vice chair of the association, told The Independent that the loss of more than 20,000 officers since 2010 and slashed budgets were "eradicating" neighbourhood policing.
"We're becoming a completely reactive service, we can barely keep up with demand from 999," Mr Donald added.
"Neighbourhood and community policing is falling by the wayside."
The teenagers murdered in London in 2018

Show all 21
The officer said many members of the public no longer see police unless they are responding to a crime, warning of a knock-on effect on trust.
"The only time we're dealing with them is when they call up, and sometimes we can't even do that," Mr Donald said.
"If we're not visible and engaging in communities, a whole intelligence picture on crime and terrorism is lost."
A survey by the Police Federation, which represents 120,000 rank-and-file officers in England and Wales, found that officers who remain on patrol are increasingly working alone.
More than three-quarters of respondents who work on the front line say they are often or always "single crewed".
Mr Donald said the situation put both officers and the public at risk, calling it a "false economy that merely creates the illusion of public safety".
Almost nine in 10 officers felt there were not enough of them to manage demand, and 62 per cent said they had been exposed to a traumatic experience.
Another 79 per cent described feeling stress and anxiety in the past year, with 94 per cent of those saying it was caused or worsened by their job.
Cressida Dick: 'Naive' to think cuts to police haven't had impact on rising crime
"The shameful legacy of austerity is on an over-stretched service, staffed by stressed and traumatised officers," Mr Donald said.
"We need more money, more resources and more officers, so this public safety emergency can be addressed, and the pressure on officers eased before it is too late. The once-revered British model of policing is currently on its knees and facing extinction, we need to act now to save it."
Chief Constable Mike Cunningham, CEO of the College of Policing, said police were doing an "increasingly difficult job with fewer resources, against a backdrop of greater responsibility for the most vulnerable in society and ever more sophisticated criminality".
Chief Constable Andy Rhodes, the national lead for wellbeing, said police chiefs would consider the survey's findings ahead of a new national support service being launched.
"Working with police and crime commissioners and the Home Office we will make an evidence-based case for increased investment at the upcoming government spending review that takes into account the increased demand on officers and staff," he added.
The government has been recording officers' views as part of a "frontline review" launched last year, and invested £7.5m in the new police wellbeing service to be launched next month.
Nick Hurd, the policing minister, said: "The home secretary and I have been crystal clear that policing's greatest asset is its people, and we are determined to ensure that forces have the support and resources they need to protect the public.
"I am delighted that parliament has approved our funding package for next year, which will increase investment up to £970m, including money raised through council tax. This funding settlement recognises the demands on police forces and police and crime commissioners are already setting out plans to recruit more officers as a result."
Register for free to continue reading
Registration is a free and easy way to support our truly independent journalism
By registering, you will also enjoy limited access to Premium articles, exclusive newsletters, commenting, and virtual events with our leading journalists
Already have an account? sign in