Police failure to record dealings with Gypsies 'means discrimination against the groups may be hidden from view'
Exclusive: Many forces said they did not include Gypsies and Travellers in their ethnic monitoring systems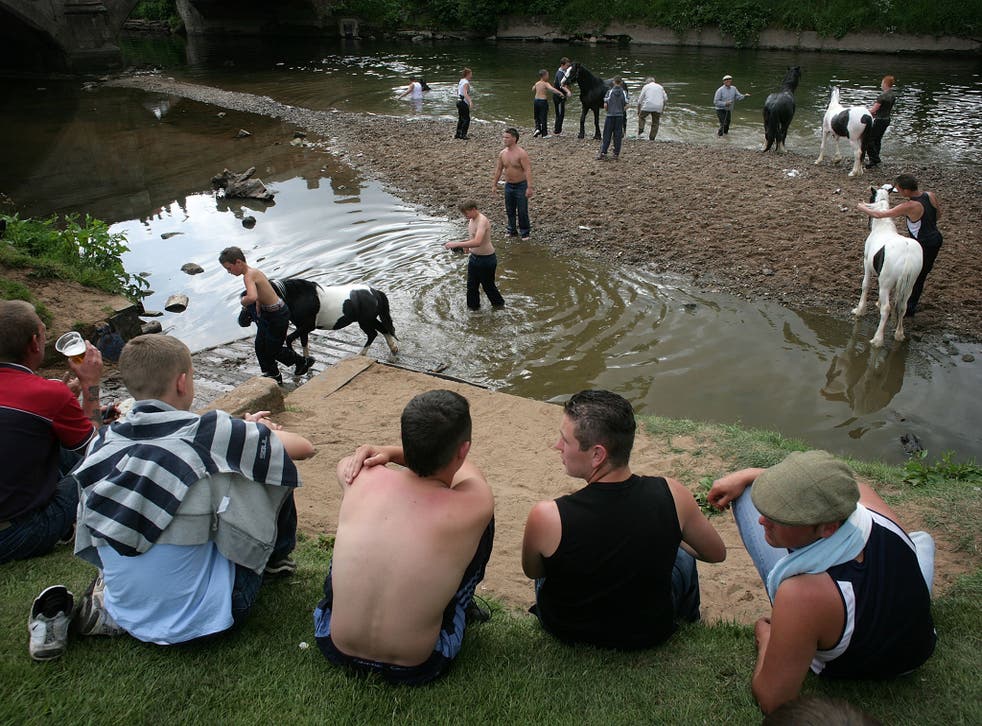 Few UK police forces record their officers' interactions with Gypsies and Travellers, and widespread discrimination against the groups may be "hidden from view", according to a newly published report.
Figures obtained under the Freedom of Information Act reveal that 39 out of the UK's 48 police forces do not include Gypsies and Travellers in their ethnic monitoring systems, the research by the Traveller Movement charity found.
In their responses, two forces indicated that they did not even consider Gypsies and Travellers to be ethnic groups, even though both are officially recognised as such under UK law. As the groups are protected by equality legislation, discriminating against them is illegal.
The Traveller Movement said it had made the data requests after "increasing reports" from members of both groups that their communities were being unfairly targeted by police. "We found we were unable to verify these claims because most police systems did not have the relevant data," said Yvonne MacNamara, the charity's chief executive. "Recording the ethnicity of Gypsies and Travellers is essential. If [they] are not counted along with everyone else, then discriminatory policing towards them will remain hidden from view and cannot be challenged."
The Metropolitan Police is reviewing how it deals with the communities in the wake of allegations that officers used a "secret" Facebook group to air racist views about them. The force's official inquiry into the claims ended without any officers being formally disciplined or charged.
Many of the forces that responded to the data requests said they did not include Gypsies and Travellers in their ethnic monitoring systems because they were not required to do so by the Home Office. Some forces do so voluntarily and the Traveller Movement believes the standard system should be increased from 16 ethnic classifications to 18, so that the two extra groups are included by default.
The Home Office said forces were required to use ethnicity codes from the 2001 census; codes for Gypsies and Travellers were not added until 2011 and it is up to individual forces whether to use them.
UK news in pictures

Show all 50
The Cleveland force said it would "class [Gypsy/Traveller] more as an occupation than an ethnicity", while West Yorkshire said it would record members of the communities as "White – Other".
The Equality and Human Rights Commission said it was speaking to forces about the issue, adding: "The failure of some services to record how they are dealing with Gypsies and Travellers makes it very difficult to assess if they are being dealt with fairly."
Jim Davies, who chairs the Gypsy Roma Traveller Police Association, said accurate recording of ethnicity "needs to happen" to ensure that all groups are treated fairly by the criminal justice system. "It's important to understand that when we talk about 'ethnic monitoring' it's not us who are being looked at – it is the police themselves who are being monitored," he added.
Prejudice: What the officers said
"Racism towards GRT (Gypsy, Roma, Traveller) people during my time in the police has been frequent, offensive and unchallenged. After eight years of silence I decided to join another constabulary and be proactive in promoting my heritage."
"I am very proud to be a police officer as are my family. What I'm not proud of is the discrimination towards Gypsies and Travellers. I'm even less proud of the fact I've done little in the past to challenge this, neither has the profession itself. It has looked on with a degree of disdain that would cause public outrage were it any other ethnic group."
"While out on patrol, control room call up: people refusing to leave a pub, staff want assistance, any unit free to deal? Silence. Control room asks again: they are local Gypsies, any unit free to deal? All of a sudden two units will attend and eject them. No one asks what they have done."
Source: anonymous submissions to the Gypsy Roma Traveller Police Association
Register for free to continue reading
Registration is a free and easy way to support our truly independent journalism
By registering, you will also enjoy limited access to Premium articles, exclusive newsletters, commenting, and virtual events with our leading journalists
Already have an account? sign in