Police officer buys presents for family whose car broke down on Christmas Eve
PC realises family have nothing to give each other after dropping them home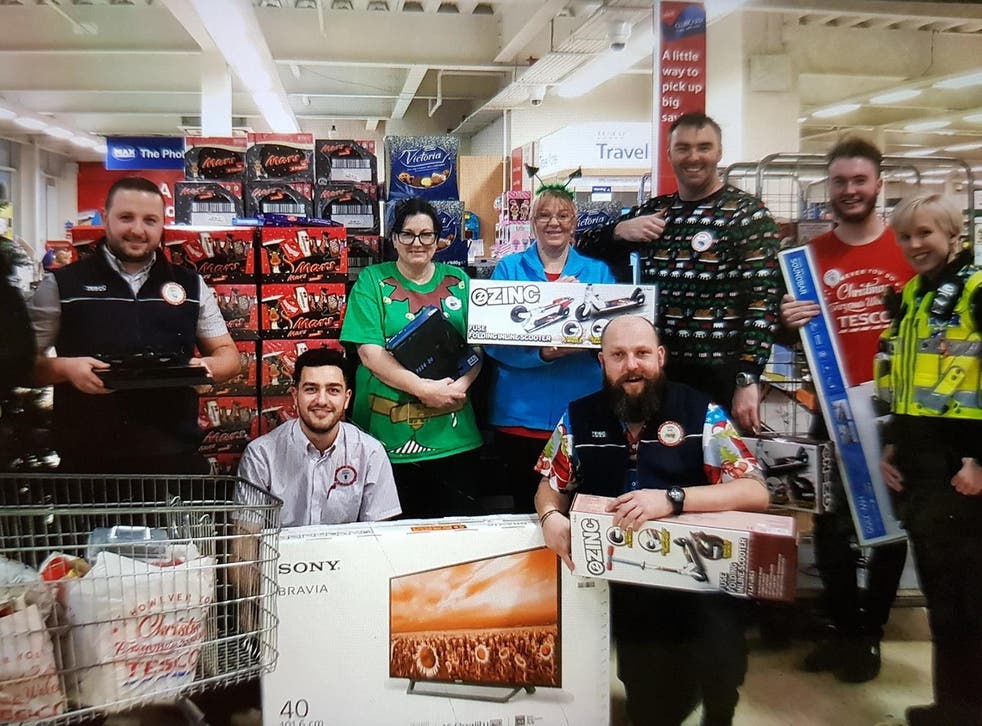 A family who broke down on the motorway on Christmas Eve have been inundated with presents after a police officer discovered they had none at home.
The South Wales Police officer picked up the family on the M4 and drove them home, "only to realise they did not have anything at home for Christmas", the force said.
"The officer then visited Tesco Culverhouse Cross [near Cardiff] to buy them some goodies for Christmas," a spokesperson said.
"Staff at Tesco found out about the amazing generosity of this officer and they have contacted us wishing to also donate some amazing gifts for the whole family.
"These gifts including all the ingredients for the best Christmas dinner will be delivered by officers this evening."
Another customer said she saw the police officer shopping for the family, who have three young children.
Rhiannon Williams said it was a "really lush moment", adding: "Times are getting harder, but the harder it is the more I see people helping people. And it gives me a little glimmer of hope in these messed up times."
South Wales Police Superintendent Alun Morgan called it "a story to warm the heart" as members of the public praised the officer on social media.
The festive spirit continued in South Wales later on Christmas Eve, when police said a shopper handed cash they found at a Swansea supermarket back into security.
Register for free to continue reading
Registration is a free and easy way to support our truly independent journalism
By registering, you will also enjoy limited access to Premium articles, exclusive newsletters, commenting, and virtual events with our leading journalists
Already have an account? sign in
Register for free to continue reading
Registration is a free and easy way to support our truly independent journalism
By registering, you will also enjoy limited access to Premium articles, exclusive newsletters, commenting, and virtual events with our leading journalists
Already have an account? sign in
Join our new commenting forum
Join thought-provoking conversations, follow other Independent readers and see their replies