Police officer dismissed for sexually assaulting sleeping woman on train
Scotland Yard sergeant sobs over losing 'dream job' after attack on unconscious passenger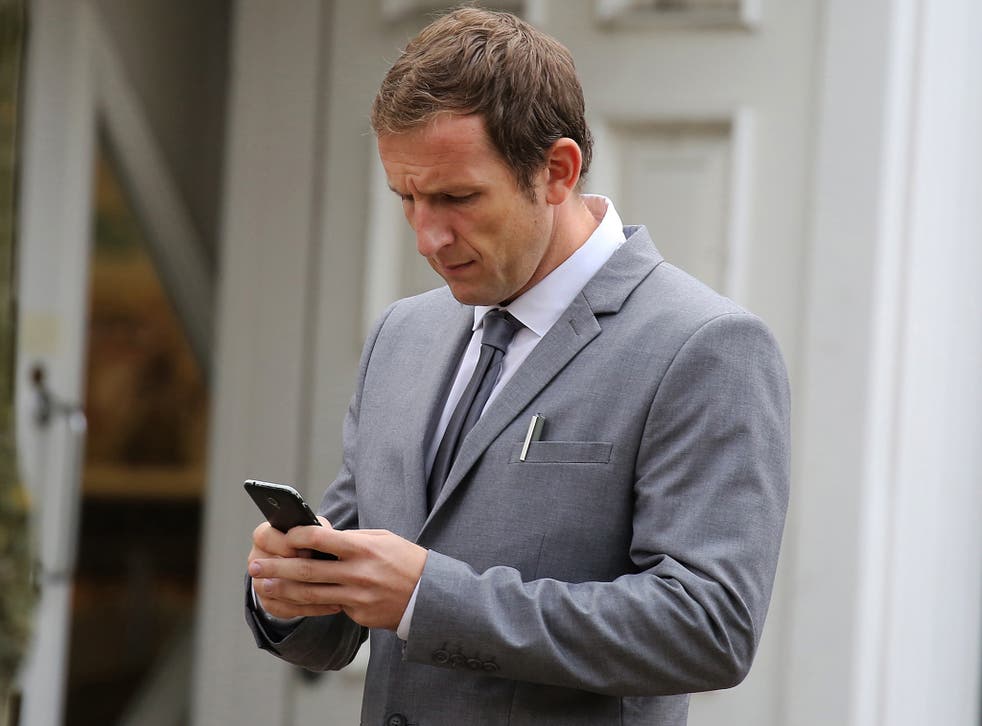 A police sergeant has been dismissed after he assaulted a sleeping woman on a train before squaring up to passengers who tried intervene.
PS Kyle Blood broke down in tears as he told a Metropolitan Police tribunal he would be losing his dream job over the incident, which took place in June 2016.
The hearing was told the officer sexually assaulted the woman once she fell asleep, after the pair had initially kissed on a Thameslink service out of London.
Despite gaining her trust by saying he worked for Scotland Yard, Blood assaulted his sleeping victim before she woke up and told him: "I don't want this".
Two other passengers on the train who witnessed what had happened then came to the woman's aid, prompting a furious reaction from the sergeant.
Blood, who had been assigned to duties in Enfield, north London, was found not guilty of sexually assaulting the woman after a criminal trial at Luton Crown Court last year.
However, the officer, who had downed cocktails and sambuca shots on the night in question, was also subject to a police misconduct hearing.
He admitted gross misconduct over the incident, but denied touching the woman without her consent.
Giving evidence from behind a screen, the victim, in her early 30s and known as AB, said she fell asleep because she was "exhausted" from work and had drunk most of a bottle of wine with a friend.
"We had a little chat, we had a kiss and pretty much straight after that I had fallen asleep," she said.
Maintaining that she did not agree to be touched, she said Blood had turned on passenger Ian White when he and another man, Daren Debock, had intervened.
Support free-thinking journalism and attend Independent events
"He squared up to the other guy, who was a lot smaller than him and I didn't want a fight to break out," she said. "I was scared and I didn't want to be with him anymore."
Stephen Morley, representing the police, told the hearing a witness had seen Blood acting "strange" - tapping and stroking the sleeping woman's calf in the lead-up to the assault.
"AB woke up and Sergeant Blood started to talk to her. He told her that he was in the Met Police," Mr Morley continued. "After a short conversation the sergeant kissed AB. She says that she then fell asleep. She says that Sergeant Blood was a police officer. She trusted him, she let her guard down then went to sleep."
Blood, 38, of Luton, said he had changed his name from Carl to Kyle in a bid to distance himself from the embarrassment the incident had caused him.
The officer told the hearing he dreamed of joining the police ever since being robbed and assaulted in Leicester as a 14-year-old.
"It's what I've worked the hardest for and what I put my heart and soul into and it means everything to stay in the police," he said. "I knew 100 per cent that I hadn't sexually assaulted anybody on a train. I knew some people may have taken it the wrong way but I didn't think she was going to take it the way she did."
UK news in pictures

Show all 50
"Looking back in hindsight kissing how we did and acting how we did on a train or anywhere in public, it was stupid, absolutely stupid and I'm horrified by what I've done."
He had denied being aggressive towards Mr White, one of the passengers who stepped into the situation, claiming his "police head came on" and he "didn't want to be involved in anything."
However, the independent chair of the hearing found all of the allegations to be proven and dismissed Blood from the force without notice on Wednesday.
He was also placed on a "barred list", preventing him from working in law enforcement in future.
Additional reporting by agencies
Join our new commenting forum
Join thought-provoking conversations, follow other Independent readers and see their replies