Police officers should not use physical restraint on people with mental health problems, says watchdog
Following death of man detained under Mental Health Act after being restrained by officers, IPCC urges officers use special techniques instead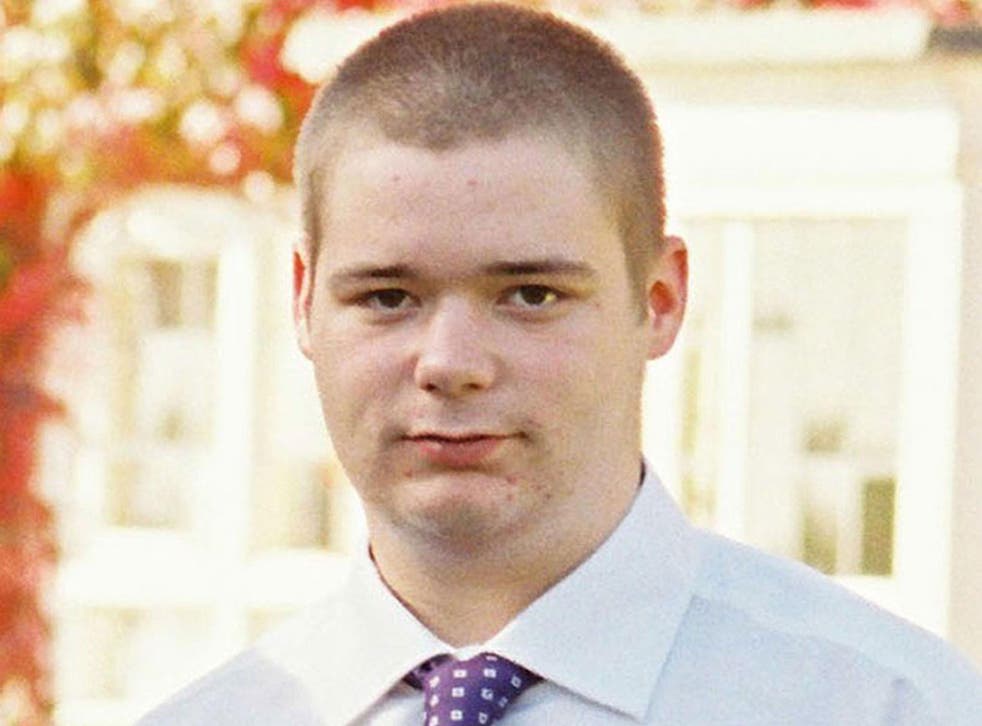 Police officers should not restrain people with suspected mental health problems, the UK's policing watchdog has said.
Following the death of a man detained under the Mental Health Act who had been restrained by officers, the Independent Police Complaints Commission (IPCC) is advising officers to use special techniques instead.
James Herbert, 25, had experienced mental health problems and was using legal highs when he was restrained by officers in Yeovil in June 2010. He was then transported to the police station in a caged vehicle, where he was carried into a cell.
Within 10 minutes, he had stopped breathing, and was pronounced dead shortly after 9pm at Yeovil District Hospital.
An inquest in 2013 found Mr Herbert died from "cardio-respiratory arrest in a man intoxicated by synthetic cathinones, causing acute disturbance following restraint and struggle against restraint".
The new report by the IPCC, which had input from both Mr Herbert's family and charity Inquest, states that police had "missed chances" to avert the crisis.
According to the findings, officers failed to take the opportunity to de-escalate the situation, release the pressure, get immediate mental health support and check on Mr Herbert's wellbeing during the 30-mile journey from Wells to Yeovil, where he was handcuffed and in leg restraints.
In light of the tragedy, the IPCC provided a series of recommendations in the report relating to training and processes followed by officers in a bid to prevent similar events happening again.
These included prioritising the welfare of everyone involved, including the patient, the use of containment rather than restraint, and better sharing of information about people experiencing mental health problems.
It also calls for police forces across the country to develop clear processes for the recording and sharing of information about individuals who are known to, or are suspected to, have mental health problems, as well as ensuring that they have in place "robust, effective and relevant" protocols that support officers in their duties.
Rachel Cerfontyne, deputy chair of the IPCC, said in the report: "It is my view that while officers appeared to have the skills and knowledge to identify that James had mental health problems, they did not seem clear about how they should respond, or how to apply section 136 of the Mental Health Act.
"Whilst at ASC and some other forces, a commitment to improving training has been made, there is not yet a universal standard that addresses issues such as the use of de-escalation when dealing with a person with mental health problems."
Avon and Somerset Police said it welcomed the findings and that changes in procedures had already been made.
Responding to the report, Tony Herbert, father of James Herbert said he was "fully behind" the IPCC report, saying its recommendations "may well have saved" his son's life, and could save lives in future.
"Whilst we remain extremely disappointed that neither Avon and Somerset Police nor any police officer involved was made accountable for James's avoidable and tragic death, we are fully behind the IPCC's decision to publish this ground-breaking report about the six times that a different decision and course of action may well have saved James's life," he said.
"If this document informs police policy and training as it should, future lives will be saved."
Deborah Coles, director of Inquest, who has been working with the family, said: "James was detained by the police for his safety. He should have been treated as a patient in need of medical care.
UK news in pictures

Show all 50
"Instead he suffered a traumatic but entirely preventable death involving prolonged and brutal restraint. We welcome the publication of this report, a product of his family's unwavering fight for change in response to a system that for seven years has delivered little more than defensiveness, denial and delay.
"There is an urgent need to change police practice and culture, to stop more needless deaths with all the devastating impact these bring to families and our communities. This report should mark a watershed in the training and practice of officers responding to those in mental health need.
"Officers must understand the dangers of stereotyping people with mental ill health, and be equipped to respond with empathy and humanity."
Register for free to continue reading
Registration is a free and easy way to support our truly independent journalism
By registering, you will also enjoy limited access to Premium articles, exclusive newsletters, commenting, and virtual events with our leading journalists
Already have an account? sign in
Register for free to continue reading
Registration is a free and easy way to support our truly independent journalism
By registering, you will also enjoy limited access to Premium articles, exclusive newsletters, commenting, and virtual events with our leading journalists
Already have an account? sign in
Join our new commenting forum
Join thought-provoking conversations, follow other Independent readers and see their replies