Police space hopper intervention: Officers pull man over man drunkenly riding children's toy down dual carriageway in Dundee
The man appeared to be seeking alternative transport home on New Year's Day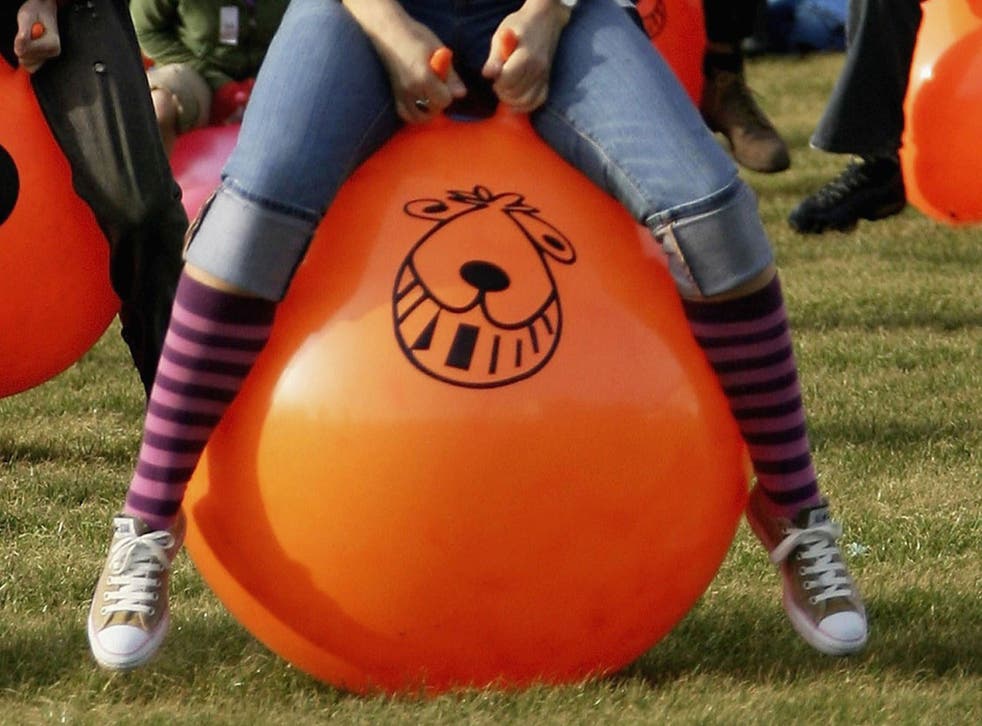 Police have pulled over a man for drunkenly riding a space hopper down a dual carriageway in Dundee.
The man was taking alternative transport home through a tunnel on the city's main ring road after celebrating Hogmanay – the Scottish New Year.
Officers stopped him as he bounced through the Marketgait underpass at around 3am on New Year's Day, STV reported, towards oncoming traffic.
Jamie Shankland, 25, was driving past when the man allegedly attempted to run away from the police trying to apprehend him.
"He was running out from inside the tunnel when police stopped him," he told the Evening Telegraph after writing about the bizarre incident on Facebook.
"He looked very drunk and police had blocked the left-hand lane because he was on the road.
"I had to pass slowly and, as I did, I saw another policeman walking up the tunnel to pick up a red space hopper.
"At first I wondered what it was, but then I saw the two wee horns sticking out the top.
"It just looked like a massive red balloon at first."
Whether the man took the space hopper out with him or chanced upon it on the way home remains a mystery.
A spokesperson for Police Scotland told the BBC that no formal action was taken against the rider.
Join our new commenting forum
Join thought-provoking conversations, follow other Independent readers and see their replies