Policing reforms blocked by Freemasons, former chair of the Police Federation says
Former chair of the Police Federation says the organisation is preventing progression of women and people from black and minority ethnic communities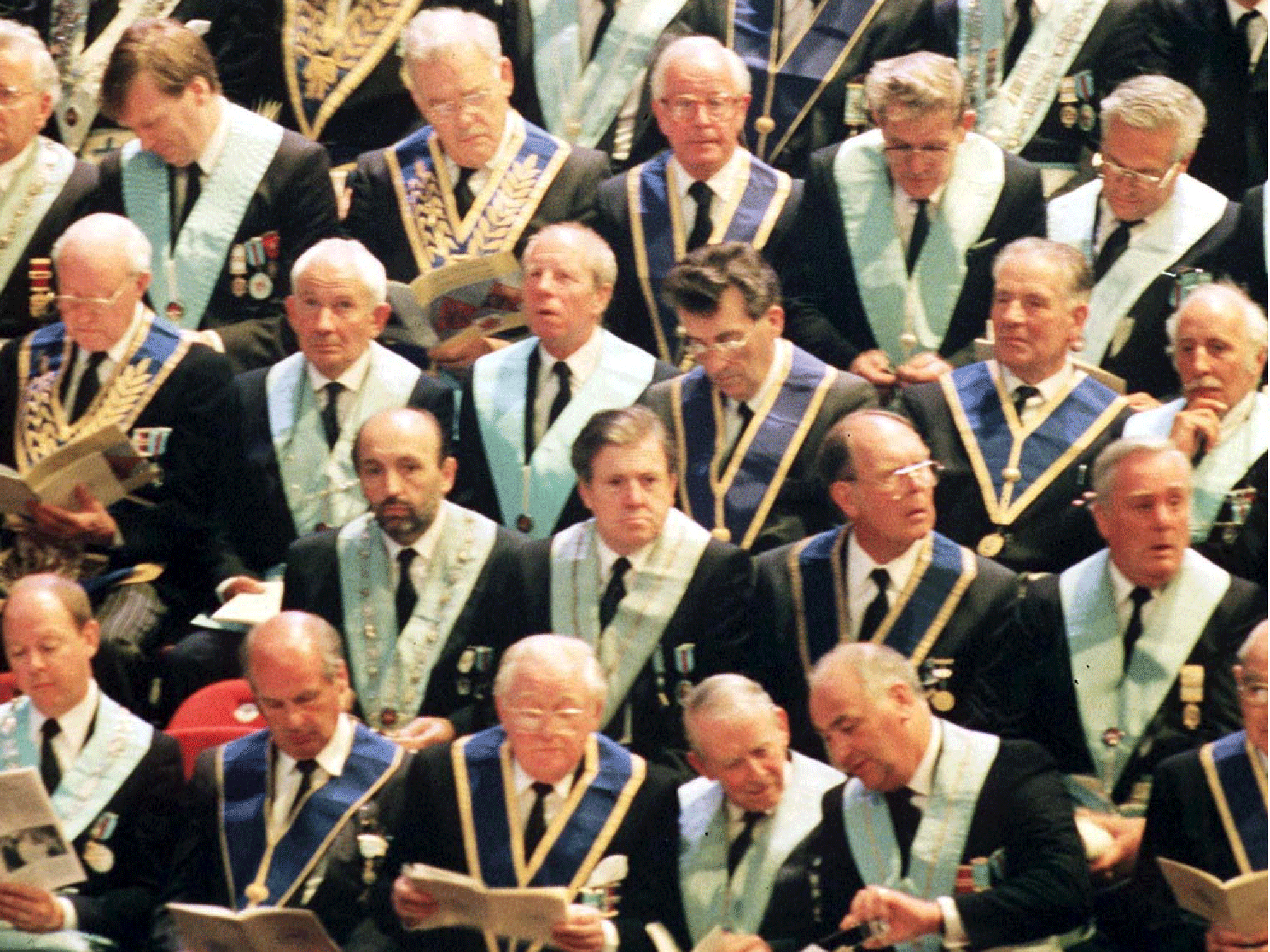 Reform in policing is apparently being blocked by the Freemasons, the former chair of the Police Federation has said.
Steve White, who stepped down from the role after three years in the position, said the influence of the Freemasons was preventing progression of women and people from black and minority ethnic communities in the police.
The Freemasons, an international organisation often shrouded in mystery, are one of the world's oldest and largest non-religious, non-political organisations.
There are believed to be more than 200,000 members under the United Grand Lodge of England, all of whom are men, and they refer to each other as brothers.
Mr White said that many suspect members of the group have been "obstacles to reform".
"What people do in their private lives is a matter for them. When it becomes an issue is when it affects their work. There have been occasions when colleagues of mine have suspected that Freemasons have been an obstacle to reform," Mr White told The Guardian.
"We need to make sure that people are making decisions for the right reasons and there is a need for future continuing cultural reform in the Fed, which should be reflective of the makeup of policing."
Mr White did not specifically name people but did say there was a "significant number" of Freemasons in local Police Federation branches.
"It's about trust and confidence. There are people who feel that being a Freemason and a police officer is not necessarily a good idea. I find it odd that there are pockets of the organisation where a significant number of representatives are Freemasons."
World news in pictures

Show all 50
The Freemasons have denied the accusations made by Mr White.
Mike Baker, spokesman for the United Grand Lodge, the oldest masonic Grand Lodge in the world, said: "Why would there be a clash? It's the same as saying there would be a clash between anyone in a membership organisation and in a public service.
"We are parallel organisations, we fit into these organisations and have high moral principles and values."
Register for free to continue reading
Registration is a free and easy way to support our truly independent journalism
By registering, you will also enjoy limited access to Premium articles, exclusive newsletters, commenting, and virtual events with our leading journalists
Already have an account? sign in
Register for free to continue reading
Registration is a free and easy way to support our truly independent journalism
By registering, you will also enjoy limited access to Premium articles, exclusive newsletters, commenting, and virtual events with our leading journalists
Already have an account? sign in
Join our new commenting forum
Join thought-provoking conversations, follow other Independent readers and see their replies