Police shoot dead abandoned dog tied to telegraph pole in Hartlepool
'This has been a difficult decision and one that we had hoped we wouldn't have to make'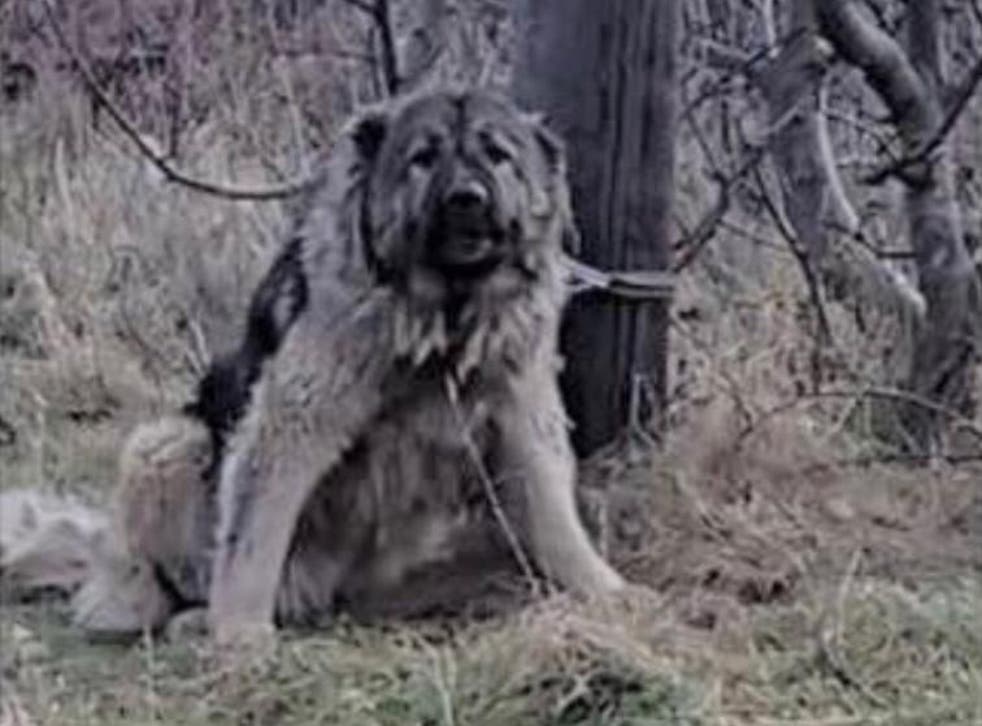 Police shot dead an elderly, abandoned dog which was found tied to a telegraph pole in the cold.
Cleveland Police launched an appeal to find the owner of the German Shepherd, which officers described as "increasingly aggressive as time went on", after it was discovered in Hartlepool over the weekend.
"All attempts to calm the dog failed," a spokesperson for the force said. "Vets advised that they were unable to sedate the dog due to not being able to approach it and not having equipment to sedate from a distance.
"Unfortunately, veterinary professionals advised that the dog could not be re-homed due to its aggressive behaviour."
They said that the decision to shoot the creature had been taken "in conjunction with the RSPCA and veterinary professionals."
They added that "the kindest thing to do for the dog would be to destroy it."
It had "been a difficult decision and one that we had hoped we wouldn't have to make."
The decision to kill the dog has nonetheless sparked outrage online, with many disappointed with both the RSPCA and the vets for their part in sealing the dog's fate.
Commenting on Cleveland Police's Facebook page, one user Jill Clyburn said: "Vets and RSPCA should hang their heads in shame. They could have sedated the poor dog.
"The poor thing was surrounding by strangers so no doubt terrified."
UK news in pictures

Show all 50
Another, Alison Lawton, wrote: "A dart gun to tranquillize the poor, frightened dog would have been more appropriate. Blood on your hands and shame on you!"
More than 5,000 people have since signed a petition seeking justice for the deceased dog.
A spokesman for the RSPCA told The Independent: "This was a difficult and distressing police-led incident with an outcome which no one wanted. We attended to help the police and dog warden and sought independent vet advice to try and find a non-lethal solution.
"The dog had been seen by someone from another charity and there was concern that if the dog escaped she could have hurt someone. The police informed us that using a tranquiliser dart on the dog was not an option.
"The RSPCA believes that abandoning any dog is totally unacceptable and in this case had tragic consequences."
Join our new commenting forum
Join thought-provoking conversations, follow other Independent readers and see their replies