Police told to explain use of unregulated DNA database
Brian Brady
Sunday 09 June 2013 22:10 Comments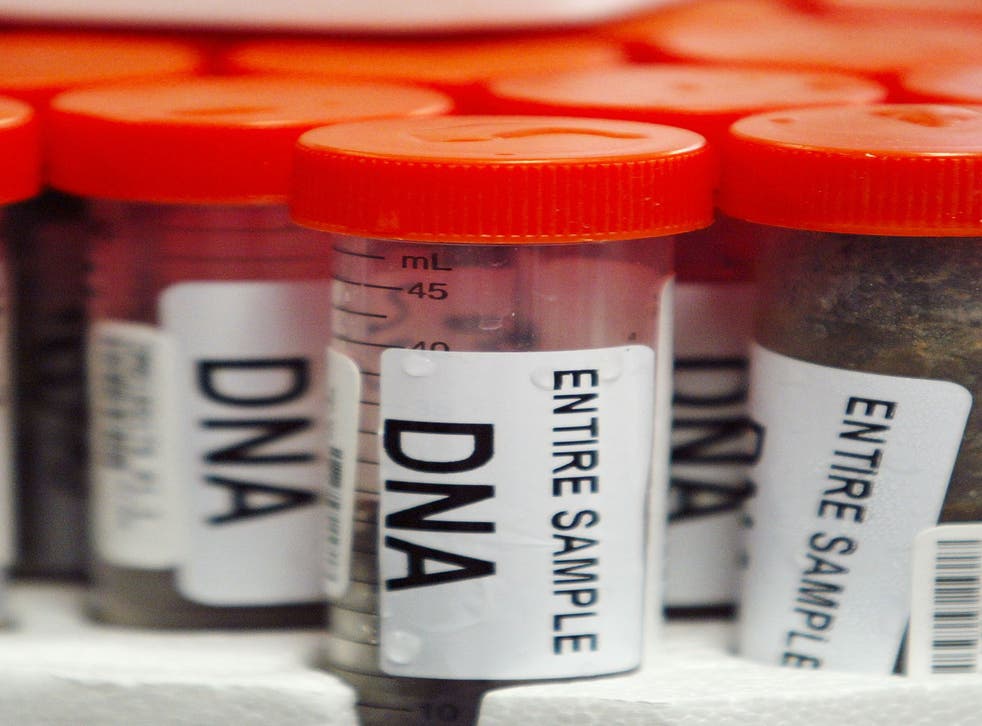 Police and intelligence services have been sending terror suspects' DNA to counterparts around the world with no official scrutiny over their actions, a government watchdog has warned.
The National DNA Database Ethics Group has demanded an explanation as fears emerged that a little-known archive of thousands of samples, often taken without permission from innocent people during counter-terrorism operations, had been operating with "no statutory basis".
The group has also asked ministers to detail exactly what information from the Counter Terrorism DNA database – operated by the Metropolitan Police as an "adjunct" to the national database – has been handed to foreign governments and intelligence services, and what safeguards govern how the information is used.
Civil rights campaigners warned that it appeared the police were "simply ignoring the will of Parliament". "Why do we need this second database when we already have a framework for holding the DNA of so many people in this country in one place?" Nick Pickles, director of the campaign group Big Brother Watch, said.
"People will… be concerned that this is an attempt to get round the controls that Parliament has put in place over the use of DNA, to allow personal details that have never been tested in court to be shared with other countries with an implication of guilt."
The previous government committed to exchanging information on DNA, fingerprints and vehicle registrations with seven fellow members of the European Union, under the Prüm treaty in 2005.
The counter-terrorism database contains thousands of DNA samples picked up at crime scenes or after arrests – but often taken covertly during searches of suspects' homes. Ministers have conceded that it can include samples retrieved elsewhere – without permission – from discarded cigarettes or drinks containers, during surveillance operations or when a suspect visits the home of an informer. The ethics advisory group, set up to advise ministers on the proper use of DNA samples, recommended in its last annual report: "All databases containing DNA information including the counter-terrorism database held by the police service should be subject to a robust statutory governance framework, appropriate systems and controls, and should be transparent and only be used for statutory purposes."
Despite attempts to allay their concerns, members subsequently complained that they were "not wholly satisfied because… the counter-terrorism database has no statutory basis".
At a meeting in December, the group discussed a paper "raising concerns that there is no statutory footing for the counter-terrorism DNA database where profiles are held under a national security determination".
Minutes of the meeting state that: "Questions about checks and balances are therefore not addressed. The [group] would like to know what is sent abroad, what are the safeguards, etc."
Chris Hughes, chairman of the ethics group, has now written to the board governing the DNA database to demand an explanation of the status of the counter-terrorism DNA files.
A Home Office spokesman said that DNA profiling and matching were "vital tools in the fight against crime, as well as to combat terrorism".
He added: "The Government has introduced new safeguards, through the Protection of Freedoms Act, to protect individuals and establish independent oversight of the use, retention and destruction of biometric material.
"This includes powers to hold DNA profiles and fingerprints for national security purposes, which will be independently overseen."
Register for free to continue reading
Registration is a free and easy way to support our truly independent journalism
By registering, you will also enjoy limited access to Premium articles, exclusive newsletters, commenting, and virtual events with our leading journalists
Already have an account? sign in
Join our new commenting forum
Join thought-provoking conversations, follow other Independent readers and see their replies