Police firework fears as more expected to celebrate Bonfire Night at home
Emergency services are urging people to be responsible if having a private display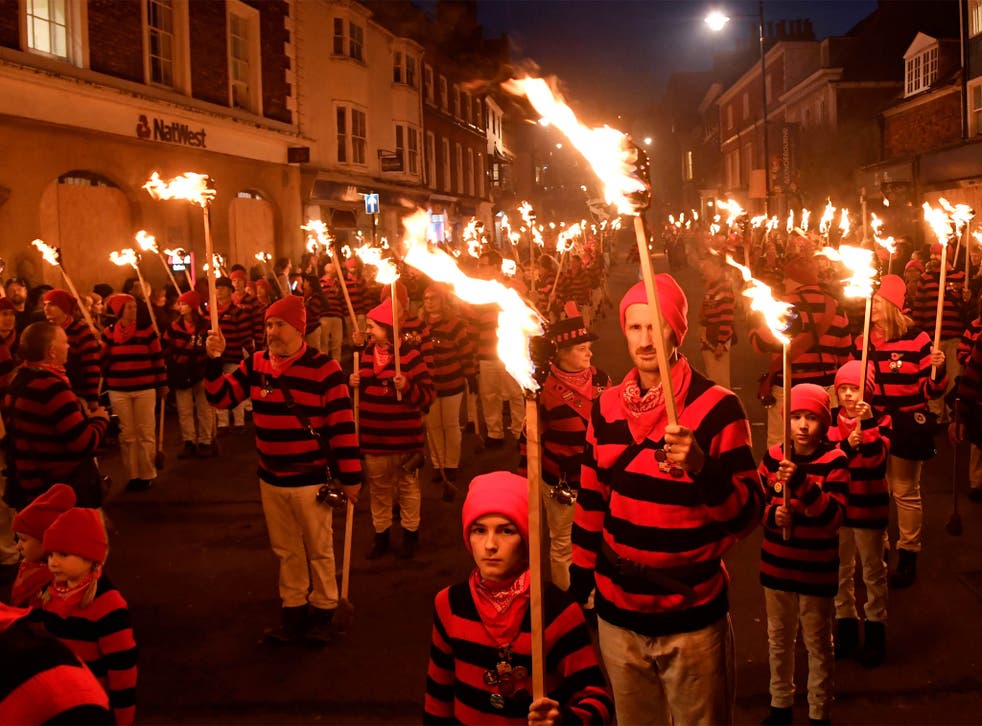 Police across the country have issued a warning over garden fireworks as the UK enters a second national lockdown.
Fire and rescue services said they are preparing for a busy evening on Bonfire Night this year after organised firework displays were cancelled due to coronavirus restrictions.
Issuing warnings over safety as people organise private firework celebrations, the emergency services are urging people to act responsibly.
Last night, during an outdoor event that breached coronavirus restrictions in Merseyside, fireworks were thrown at emergency service workers after they arrived at the scene.
Police said today that a manhunt was underway for the organiser of the illegal bonfire event, adding that "not only did police and fire patrols come under attack on their arrival, which could've had catastrophic results, but there was blatant disregard for Covid-19 restrictions".
In Hampshire, the fire and rescue service has outlined guidelines regarding the safe use of fireworks. With the slogan "show respect this Bonfire Night. Respect fireworks, respect emergency services, respect neighbours", the service is urging people to "avoid taking unnecessary risks".
North Yorkshire police has outlined a fireworks code, emphasising that "fireworks are explosives which burn at extremely high temperatures and can cause serious injuries".
On Halloween night, police in Bury, Greater Manchester received reports of fireworks "shot through windows" and "aimed at homes and people".
Inspector Robert Findlow, of GMP's Bury District, said: "We're urging people to behave responsibly and respect their neighbours and everyone around them. Anyone planning to have fireworks at home is asked to be responsible and follow the latest national Covid-19 guidelines."
In London, the Metropolitan Police has already launched their annual "Autumn Nights" campaign to tackle anti-social behaviour, with additional patrols taking to the streets on Bonfire Night.
Meanwhile, in a bid to prevent illegal private gatherings of groups, Sussex police has cancelled trains travelling into Lewes, East Sussex, after 5pm. One of the largest bonfire events in the country usually takes place each year in the town.
Meanwhile, in Scotland, the fire chief has issued a safety warning over back-garden firework displays.
As with other services around the country, the Scottish Fire and Rescue Service usually encourages people to attend public fireworks events, which have the necessary safety measures in place.
Martin Blunden, the chief officer of Scotland's fire service, said Bonfire Night would "feel very different this year".
"If you're thinking of having a private display, be kind," he added.
Speaking at first minister Nicola Sturgeon's daily coronavirus briefing on Wednesday, he implored people to follow guidance limiting gatherings to no more than six people from two households.
Scottish government research found most fireworks-related injuries happen at private displays, with children the most likely to be harmed.
Hand, head and neck injuries, caused by burns or blasts, are most common.
Earlier this week, the family of a boy from Glasgow, who was scarred by a firework when he was four years old, spoke out in warning against private displays which are predicted to surge this year.
Ben McCabe was left with third degree burns in November 2011 when a firework went off course during a private display.
The family are fronting a campaign called #FireworkSafety, a joint message from the Scottish Government, Police Scotland, Scottish Fire and Rescue Service, NHS Scotland, and the Scottish SPCA.
Ben's mother, Amy McCabe, said: "[Ben] wants to speak out and let people know the dangers of bonfires and fireworks are real and hopes to prevent other people from getting injured."
Join our new commenting forum
Join thought-provoking conversations, follow other Independent readers and see their replies