Politicians urged to lift ban on teaching boxing and martial arts in prison by independent expert
'Let's face it, fighting goes on in prisons regardless of whether this policy remains or not'
Chiara Giordano
Saturday 11 August 2018 16:34 Comments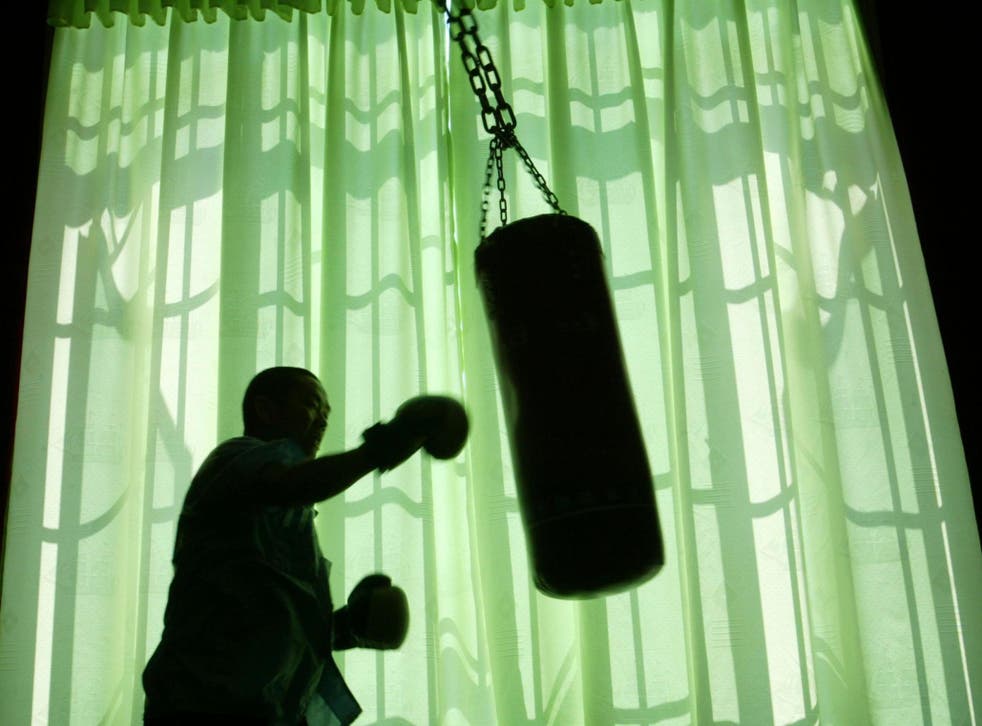 Politicians should reconsider allowing boxing and martial arts to be taught in prison, an independent expert has urged.
Professor Rosie Meek, the author of a review into physical activity in jails, said the ban on boxing and martial arts-based activities in prison was a "wasted opportunity".
However, the Ministry of Justice ruled it out as a possibility.
Speaking to BBC Radio 4's Today programme, Professor Meek, of Royal Holloway University of London, said she regretted the decision to maintain the ban.
"We know from community settings that boxing and martial arts programmes can be incredibly powerful in engaging with some of our most disaffected young people, and it's a wasted opportunity not to be exploring how this can benefit our prisons," she said.
"Let's face it, fighting goes on in prisons regardless of whether this policy remains or not.
"What we know from carefully-designed and well-delivered boxing-related programmes, using professionals, is that actually it has an incredibly powerful effect in terms of reducing violence and reducing conflict and helping people manage their aggression in a more positive way."
World news in pictures

Show all 50
"With the staff shortages that we are seeing, physical activity is often something which is abandoned," she added.
"We are seeing prisoners remaining in their cells for sometimes 23 hours a day and basic physical activity and exercise is often not happening in the way the prison rules suggest it should."
Professor Meek's independent report, commissioned by the Ministry of Justice, reviewed the current provision of sport in prisons, young offenders' institutions and secure children's homes.
The chartered psychologist and prison researcher said the use of sport across prisons and youth custody was "inconsistent and underdeveloped", with examples of good practice standing out because they were the exception.
The report found "positive sporting achievements" that had already taken place in the country's prisons, but Ms Meek made 12 recommendations, including that the government should reconsider boxing and martial arts exercises.
The Ministry of Justice said in response to the report: "We acknowledge that there is a great deal of evidence about the way in which participation in boxing and martial arts programmes in the community can have positive outcomes for individuals, however there is currently limited evidence about how that translates into the custodial environment.
"In reconsidering any policy our priority must be the safety and security of the custodial environment and the wellbeing of staff, participants and other prisoners.
"We have no plans to make boxing or martial arts based activities permissible."
Register for free to continue reading
Registration is a free and easy way to support our truly independent journalism
By registering, you will also enjoy limited access to Premium articles, exclusive newsletters, commenting, and virtual events with our leading journalists
Already have an account? sign in
Join our new commenting forum
Join thought-provoking conversations, follow other Independent readers and see their replies