Poll reveals 'Fail Friday' as the day you are most likely to break your New Year's resolution
… but a website has been set up that might just help you keep yours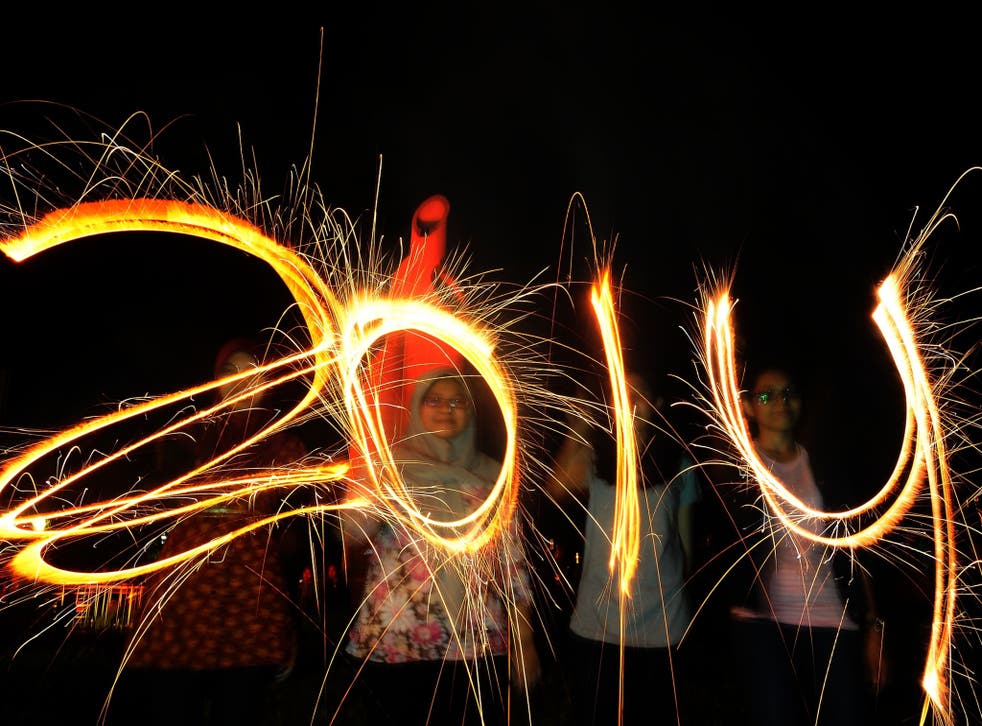 If you're already worried about breaking a New Year's resolution, take some solace from the fact that you are not alone.
A survey has revealed that Friday 24 January is the day when the UK's collective willpower is most likely to be broken – and has been dubbed "Fail Friday" as a result.
According to responses from 750 participants who said they would be making resolutions this year and had made them in the past, the average length of time a person can expect to keep to their promise is around three and a half weeks, or 24 days.
One participant in the poll said: "The New Year's Eve party I went to last year was particularly heavy so one of my resolutions was to cut down the amount I drank.
"I managed to cut down for about three weeks before a friend's birthday party well and truly broke the resolution."
The survey, conducted with online shoppers on the website FreeDeliveryLand.co.uk, revealed the sobering statistic that only three per cent of us are likely to keep strictly to a resolution for the full 12 months.
One man, however, has come up with a solution to assist those who want to be an exception to that rule this year.
The Free Help Guy, who in October began a campaign to improve people's lives by introducing the "Smilebomb", has set up a website where users can pledge to do something good if their resolve runs out.
The site, theresolutionrevolution.org, allows people to pick from a selection of standard resolutions (or make their own custom one), and then promise to donate money to charity, volunteer their time, sign up to become an organ donor and so on.
The anonymous Free Help Guy said he was shocked to learn that more than nine in 10 of us fail to keep to our resolutions, so set out to do something about it.
He said: "Make yourself a pledge that you'll go do something good if your resolution attempt fails. That way there's a win both ways. A success is a success and a failure's becomes a success too. So you can't really fail."
The Free Help Guy added that he would send tailored advice and "surprises" to anyone who set up a pledge on the site, so that even if people do succumb to the Fail Friday curse, "there's no such thing as a failure".
New Year's celebrations around the world

Show all 23
Register for free to continue reading
Registration is a free and easy way to support our truly independent journalism
By registering, you will also enjoy limited access to Premium articles, exclusive newsletters, commenting, and virtual events with our leading journalists
Already have an account? sign in
Register for free to continue reading
Registration is a free and easy way to support our truly independent journalism
By registering, you will also enjoy limited access to Premium articles, exclusive newsletters, commenting, and virtual events with our leading journalists
Already have an account? sign in
Join our new commenting forum
Join thought-provoking conversations, follow other Independent readers and see their replies